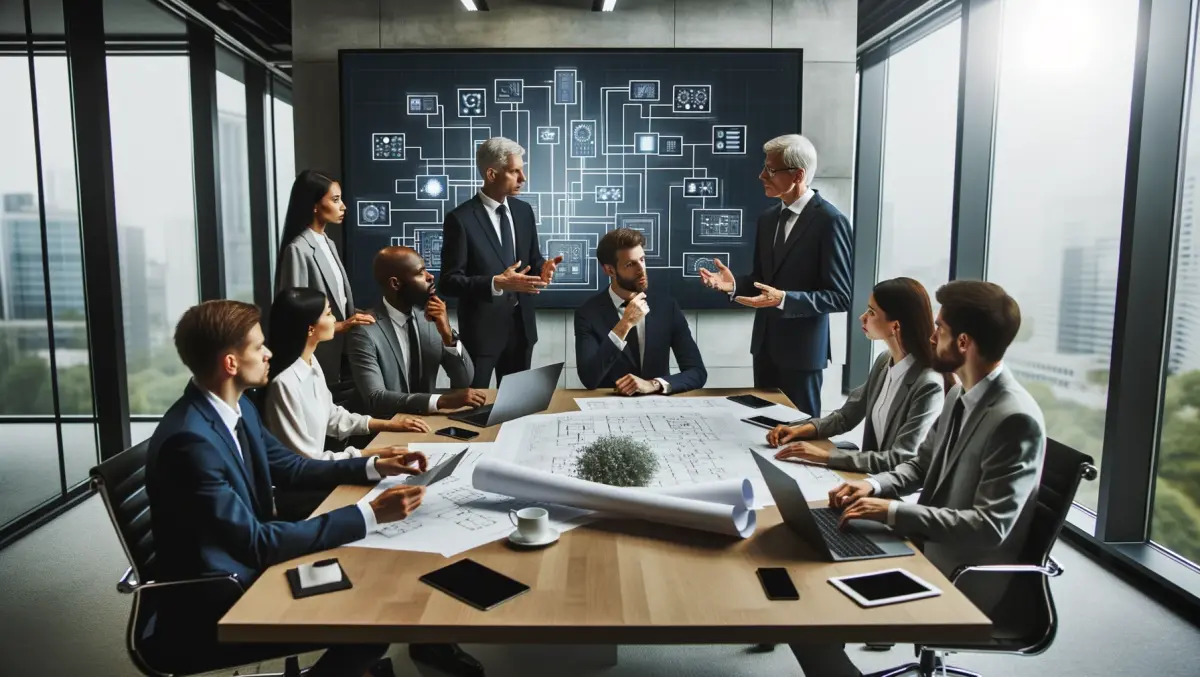 GTC18 - Keynote: the flash, the facts, the future
FYI, this story is more than a year old
NVIDIA founder and CEO Jensen Huang presented the opening keynote at the 2018 GPU Technology Conference (GTC18) in San Jose this morning, speaking about the improvements, advancements and innovation that his company has seen in the last year.
The talk opened with a little bit of flash as Huang showed off NVIDIA's new capability for ray tracing, a technology that allows for much greater realism by accurately plotting the way that light interacts with objects in a rendered environment.
Traditionally, this process takes thousands of CPUs many hours to compute a singlebut now, it can all be done in real-time.
Huang went so far as to describe real-time ray tracing as "The holy grail for computer scientists" before playing a demo designed to show off the reflection, refraction and movement of light with a demonstration that knows its audience.
The next announcement was heavy on the numbers but the big takeaway was Huang laughing in the face of Moore's Law - that processing power can only increase up to 5x every ten years.
"There's a new law going on - it's a supercharged law," says Huang, grinning as he outlines that in the last five years, NVIDIA has managed to increase the power of supercomputers by 25x.
This has lead to applications for AI that are at least interesting, and potentially lifesaving.
Project Clara is an AI supercomputer that can take 2D information from current health-tech, like ultrasounds, and render a 3D model from it that provides significantly more information about the targeted area of the body; for example, this render of a chamber of a heart.
Terms like petaflops and terabytes were thrown around with startling casualness as Huang continued to reveal GPU improvements in deep learning and inference engines.
With the flair of a showman, he says, "The world wants gigantic GPU. Not a big GPU. Not a huge GPU. A gigantic GPU!" before ripping a black sheet off a large box which turns out to be the DGX2 - weighing in at 160kg, 'the world's largest GPU" sells for a 'mere' US$399,000.
The highly topical autonomous vehicles (AVs) were the focus of the final announcement.
With the raw power that GPUs provide combined with the architecture for real-time rendering and processing of the plethora of data that comes in from sensors, NVIDIA demonstrates how they are taking AV testing into the virtual world.
"We have the opportunity to save so many lives if we get this right," Huang noted, becoming sincerely serious for the first time since he hit the stage.
He outlines how with 770 accidents per billion miles in the US, trying to get the number of testing hours needed for any kind of certainty in the real-world is unfeasible, which is why NVIDIA DRIVE came about.
DRIVE can run billions of miles of simulations in one year, introducing specific conditions, such as weather events, to teach the car how to react.
The data from these sims can then be almost copy/pasted into real-world applications for AVs.
The keynote ended with something plucked straight from the world of modern sci-fi.
A man on stage in a VR headset grabbed the wheel in front of him and drove a car 100 metres away, outside the building, into a parking space.
Of course, investing the time and money into GPUs is going to have its challenges - even if you have the money, getting hold of one can be dificult - but even with those in mind, this keynote displayed a taste of what's to come and it's difficult not to be impressed.
Related stories
Top stories