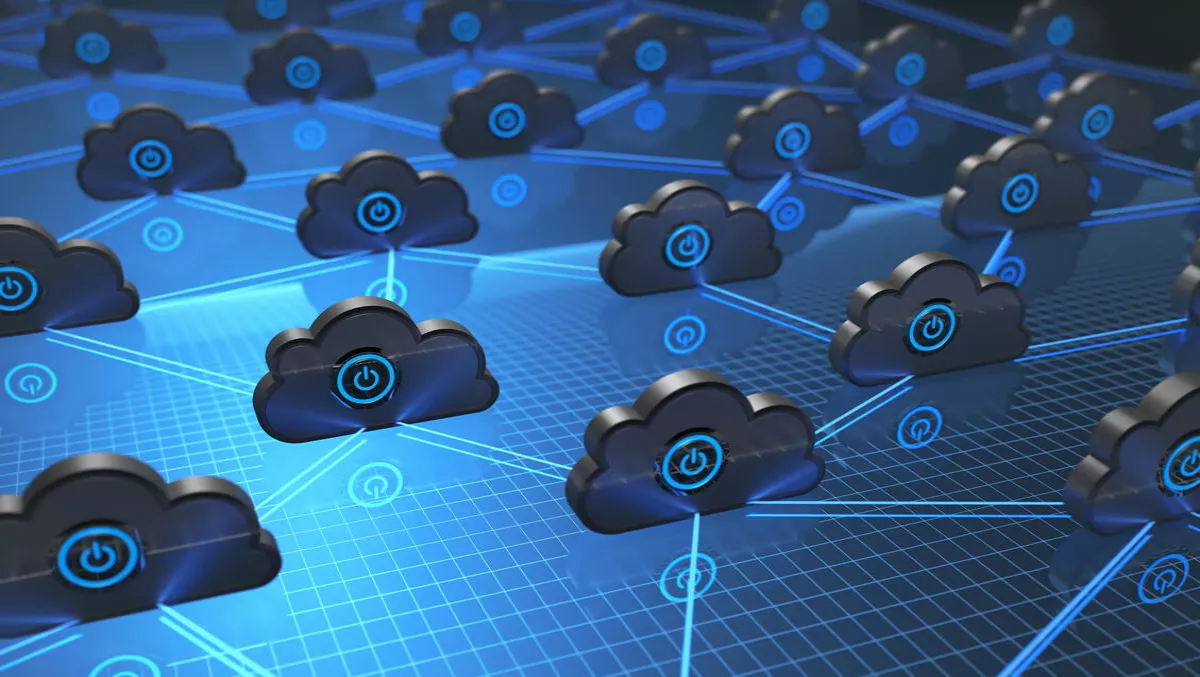 A haka for hybrid cloud: The optimal data storage strategy for NZ enterprises
Wed, 2nd Aug 2017
FYI, this story is more than a year old
When it comes to data storage there is no one-size-that-fits-all approach, especially for New Zealand enterprises that vary widely in size, service and sector.
From Auckland to Dunedin, New Zealand enterprises' drive for innovation is leading the search for the best data management fit, whether it be private cloud, public cloud, on-premise data centers or even a combined approach with the emergence of the hybrid cloud.
In the cloud era, identifying and managing individual data platform needs cannot simply be done by following the pack and jumping on board the latest trend — this isn't a 'Bob's your uncle' situation.
To get the best results, New Zealand enterprises must deploy individual, tailored and scalable storage solutions to put their data to work.
New Zealand is widely recognised as a progressive nation, and our enterprises have followed suit as relatively early adopters of digital transformation.
In fact, a recent independent global study revealed that over 50% of New Zealand enterprises derive more than half their revenue from digital solutions.
Perhaps more interesting, New Zealand IT departments are actually retaining more control the over technology decisions than their counterparts in the rest of Asia Pacific and Japan (APJ).
When we look at the wider landscape of data storage in New Zealand, we see that local companies are running their storage predominantly across on-premises data platforms, followed then by public and private cloud architectures.
Within the APJ region, New Zealand has the highest proportion of enterprises unwilling to move their critical workloads to the public cloud in the near future, citing cost and security as the most pressing concerns.
What strikes me as important are the challenges facing enterprises, namely technical complexity and reliance on IT departments to deliver strategies for digital solutions.
To me, this begs the question: have New Zealand enterprises found the right solution or are they settling with technical barriers standing in the way?
Now, I have an admission to make — I'm a checklist guy. Throughout my career spanning over two decades, I've found having a checklist of criteria to be essential when making challenging decisions. In my book, finding an optimal data platform strategy is a critical business decision.
If not selected correctly, there are detrimental implications to operational efficiency, security, performance and most importantly, the bottom line.
So, what do enterprises need on their data storage checklist?
Speed
Speed is pivotal to data and is the primary reason for deploying flash storage.
When validating data storage strategies in the c-suite, return on investment from performance is absolutely critical, and must be put front and centre.
Faster storage means faster applications and peak performance, which quickly translates into better customer service. Dependent on the current strategy, whether it's on-premises or in the cloud — or perhaps both with hybrid cloud — storage solutions must be able to keep up with the enterprises' increasing workload demands.
But speed has taken a new turn in recent months, with the future of enterprise data storage now resting with NVMe, with the fast-performing technology already found in phones and laptops.
NVMe delivers faster, denser and bigger storage capabilities than current solutions, it's the performance advance in enterprise data storage, so it's worth considering if you're looking to future-proof your storage strategy.
Agility
Today's IT departments are constantly under the pump with exponential increases in workloads, heightening security concerns, ongoing maintenance challenges, and difficult decisions.
Agile infrastructure and operational simplicity are critical to delivering fast and elastic data storage solutions, that allow enterprises to be nimble.
I'd even go so far as to say that agility must form the cornerstone of any data platform game plan. When evaluating strategies and tools, you must ask yourself if the storage solution is effortless, efficient, and most importantly, adaptable for your increasingly demanding workloads.
Today, deployment shouldn't require any professional services or formal training. I've seen organisations save tens of thousands of dollars from simplification and flexibility of storage deployment, administration, and maintenance.
Intelligence
Funnily enough, intelligence can often be overlooked when considering data platform solutions. Today, we're equipped with the tools to analyse everything in real time, and this too goes for data storage. Intelligence is the secret weapon for any enterprise — unlocking the power of real time
Intelligence is the secret weapon for any enterprise — unlocking the power of real time analytics, modern enterprises can gather vital insights to make informed business decisions around cost savings, operational efficiencies, and maintenance capabilities.
The bottom line is at the centre of any business decision, and having an intelligent data platform is not only imperative, but a necessity in our data driven world.
The transformation of the data storage industry over the last 20 years has been absolutely staggering, especially here in New Zealand.
Our businesses have been breaking the mould, placing ourselves on the map and creating waves on the world stage with our thriving start-up scene.
Throughout this transition, there's one important lesson to take away — every business has a unique purpose and requires unique solutions and data platform strategies to thrive.
It's time for New Zealand enterprises to put their data to work and find the optimal data strategy in the cloud era. Front and centre of this critical decision should be speed, agility, and intelligence.