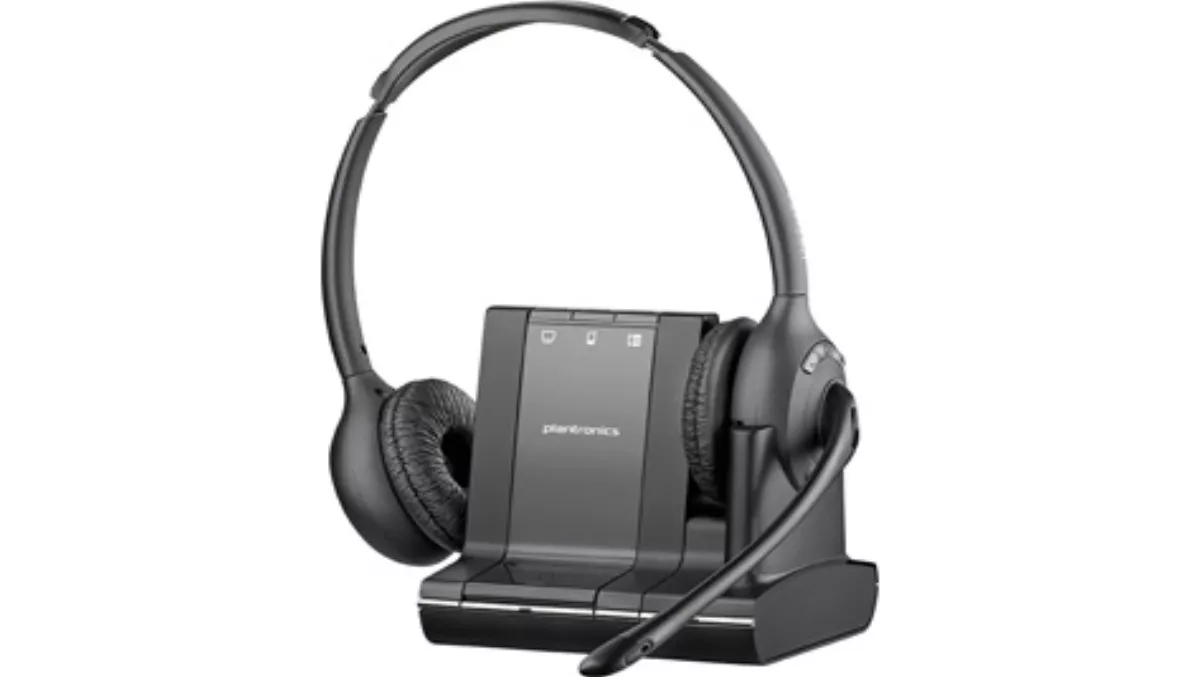 Hands-on review - Plantronics Savi Wireless Headset for business
FYI, this story is more than a year old
The Plantronics Savi W710A-M is not just your standard contact centre headset; it gives the ability to connect to your phone, your computer and your mobile. Can it multi-task?
It used to be that we had one device in the office, the humble telephone. But the office has radically changed. With the proliferation of computer-based communication applications such as Lync, along with mobiles, often means trying to handle different channels.
Plantronics have decided to tackle this head on and cover all the bases, and they don't do a bad job.
Setup was simple, with intuitive connectors and a guide simple enough for me to get going. It's not designed as a complete replacement for your phone, but can take over from your mobile or your handset when you want. With its 120m range, if you're on a call and want to go and look for a file, or head to the kitchen, it'll keep you talking. With an all-day battery life, you won't have to worry about constantly docking it either.
The addition of bluetooth, which allows your mobile to be connected, also allows it to connect to tablets and other devices, strengthening its capabilities.
I will say its aimed at the Windows market rather than the Mac. I had a couple of issues with setting up, but on a Windows machine there were no problems. It's also optimised for Lync so if you're on another call (say your mobile), it will set your status to busy. Very useful; it definitely improves your workflow.
Pros:
Eight-hour battery life
Simple connectivity to multiple devices
Really comfortable headset
Connects to analogue and VOIP systems
Lync/Skype Business compatible
Cons:
Doesn't automatically take over when you dial out (deliberate but would be good to be able to adjust)
Summary
The Plantronics Savi is an awesome little device that can really help streamline your calls. If you're using multiple channels, or on a lot of conference calls etc, then seriously consider getting one of these.
You can take our word for it; the team at Techday even use these devices in our own office. We've got eight of them in full time use.
Talk to the local distributor Atlas Gentech for more information.
Related stories
Top stories