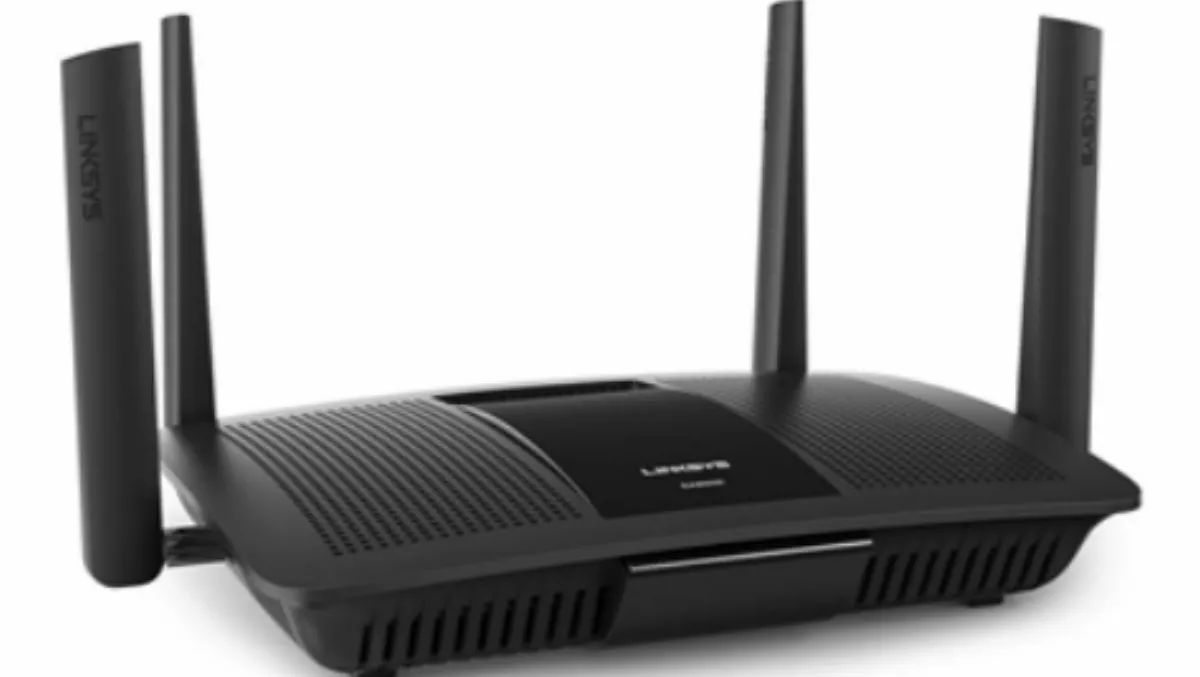 Hands-on review: Linksys Max-Stream AC2600 MU-MIMO Gigabit Wi-Fi Router
By Greig Strafford,
Fri 16 Oct 2015
FYI, this story is more than a year old
Yes it's a mouthful; yet the EA8500 is a router designed for today's crowded skies, delivering top notch performance especially across the 5GHz band.
The EA8500 features The Qualcomm MU/EFX 802.11AC Wi-Fi chip provides what is known as Multi-User Multiple Input Multiple Output (MU-MIMO) technology. This means it handles Wi-Fi bandwidth very efficiently, delivering better rates to a range of devices. Rather than wasting the bandwidth which a lot of AC wireless routers do, the EA8500 sends out simultaneous transmissions, allowing the device to have the most appropriate tier delivered. This minimises slowdown when multiple clients are attached.
With Linksys' Smart Wi-Fi, setup is a breeze, with the ability to connect directly to the router to setup, or to use remote management, allowing you admin access from anywhere in the world.
It also allows for Media Prioritisation, allowing you to select the media type to get high priority. Parental controls are very simple to use, allowing suitable modern punishment or control!
The MU-MIMO technology does work well in real life testing, allowing multiple clients to fully use the EA8500's capability, and at the speeds advertised. We all know routers that show an amazing connected speed, yet the real-life speed can vary wildly. With the EA8500, the connections appear just as good with multiple or one device.
The EA8500's legacy performance does suffer with the attention paid to the AC capabilities. Its N speeds are on par with other devices, but don't lead the pack.
Most routers now have a USB3.0 port, and Linksys has sprinkled some secret sauce on this one. Attaching a USB SSD or USB stick, the EA8500 blasts through data transfer, much quicker than I've seen opponents do.
The Linksys Max-Stream AC2600 MU-MIMO Gigabit Wi-Fi Router (EA8500) is ideal for families or small businesses where there are a large number of devices, and maximises the use of available bandwidth.