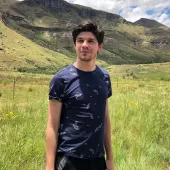 By Jacques-Pierre (JP) Dumas, Reviewer
As business embrace digital technology the need for high-end, reliable and secure data storage becomes more than necessary.
However, this need hasn't easily been met, especially not at an affordable price, that is until now.
There were initial concerns that the Synology DiskStation DS3018xs would prove difficult to set up, those fears were swiftly laid to rest and the device was up and running within an hour.
Once it was all set up I realised what all of the fuss was about, powered by a dual-core processor with AES-NI hardware encryption engine, Synology DiskStation DS3018xs comes with a PCIe slot and can be installed with a 10GbE network interface card or a dual M.2 SSD adapter card.
This delivering over 2,231 MB/s sequential reading and 265,000 sequential read IOPS under a RAID 5 configuration.
This device is perfect for any business due to this scalability.
One of the groundbreaking features of this product is Synology Virtual Machine Manager (VMM), as it allows users to set up and run both Windows and Linux.
By running virtual DSM, users can isolate services for a multi-tenant environment, reducing deployment cost while ensuring data can be separated.
Users can allocate different amounts of computing power, storage space, or network interfaces among several virtual machines running on NAS.
Three of our favourite features from VMM are:
Creating virtual machines
This allowed us to create and manage several Linux virtual machines. After adding system images you can allocate CPU core numbers, create and start a guest OS on NAS.
Thanks to the Btrfs file system, you can protect your VMs with snapshot technology. Users can take snapshots every five minutes, however, for us, every half-hour was more than enough. With this system, it is also incredibly easy to recover VMs.
You can migrate running VMs from one host to another for flexible resource allocation while achieving maximal service uptime.
Furthermore, the SSD cache support enhances network speeds and boosts performance, allowing DS3018xs to meet data-intensive requirements.
The Btrfs file system introduces advanced storage technologies and optimised snapshots to prevent data corruption and reduce maintenance overhead.
All this while ensuring high-level data integrity, efficient data protection and recovery tools.
Powered by Synology DiskStation Manager (DSM), Synology NAS offers advanced security measures to protect against sudden data loss and potential security holes.
The security adviser analyses system settings, password strength, network preferences, and removes any possible malware.
The device also has a two-step verification process which generates a one-time password on the user's mobile device.
Synology iSCSI storage further fully supports most virtualisation solutions to enhance work efficiency.
The device comes with a 5-year limited warranty, which provides hardware replacement and technical support through email and telephone services, maximizing return on investment.
Device overview:
CPU: Dual-core Turbo Boost up to 2.6 GHz
Memory: 8GB DDR4 ECC RAM, up to 32GB
Performance: 2,231 MB/s reading, 265,000 sequential IOPS reading
Scalability: Up to 30 drives with two DX1215
Modern NAS offers much more than storage and backup solutions.
It can run a mail server, host a website, offer FTP service, and enable real-time document collaboration online.
Overall this device is a must-have addition to any bustling modern office. To find out more about the DiskStation DS3018xs click here.