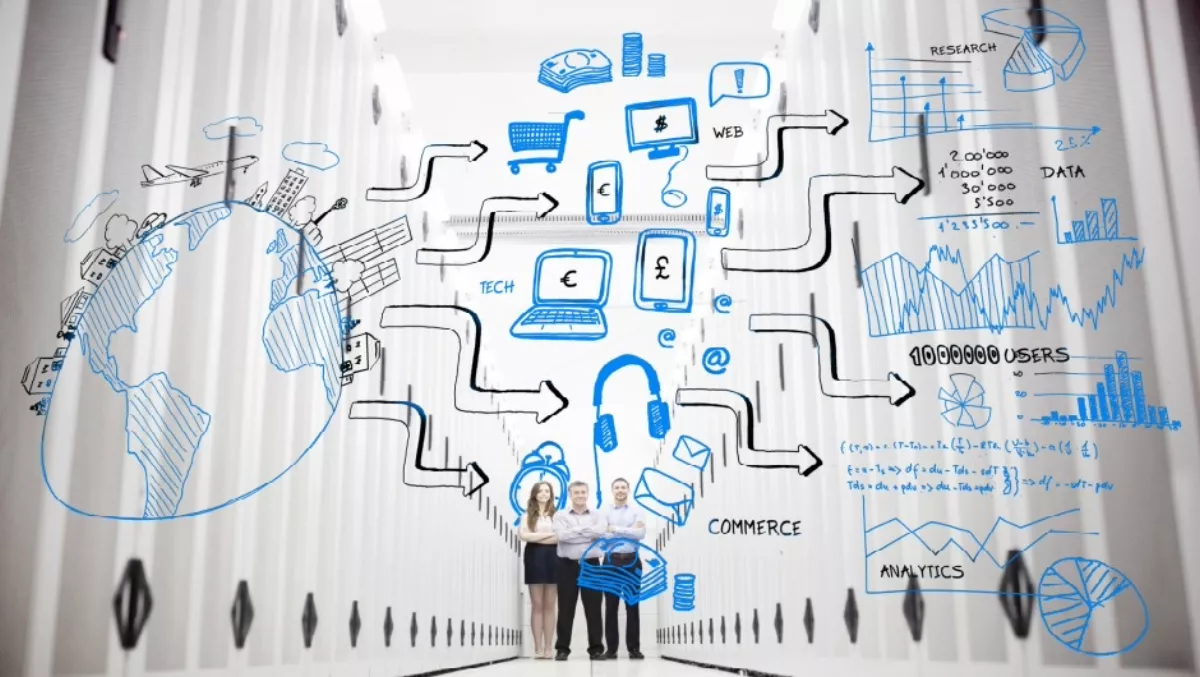 Harnessing the force of converged and hyperconverged infrastructure
FYI, this story is more than a year old
Converged and hyperconverged infrastructure (or CI and HCI) are being framed as the new hope of enterprise IT. Both technologies promise to seamlessly integrate all elements of compute, network, and storage components into standardised building blocks that can be combined and scaled out with minimal disruption. This is a particularly big deal for what IDC calls "third-platform" applications, particularly in areas like Big Data and mobility where flexibility and scalability are critical to delivering the core value proposition for users.
However, system administrators need to cultivate some new basic skills in order to implement CI and HCI successfully. Some of these skills, particularly when it comes to systems monitoring, are technical in nature. However, the most important ones relate to process and change management. Sysadmins have a unique opportunity andresponsibility to break down the silos between traditional IT specialties if they're to reap the benefits and stay on the light side of convergence.
Building IT, block by block Both CI and HCI work on the same fundamental principle: bringing systems integration all the way forward to the factory line. Converged infrastructure integrates compute, network, and storage components into compact and scalable "building blocks" (such as the aptly-titled VBlocks of VCE). Adding a new system becomes, theoretically at least, as simple as plug-and-play. Hyperconverged infrastructure takes this further, simplifying these building blocks into appliances that can be instantly added onto one another.
The main difference between the two is how they scale: converged infrastructure does so by adding greater capacity into the existing building blocks, while hyperconverged infrastructure requires the addition of whole new appliances in tandem to existing ones. In both cases, though, the major stability and downtime issues of scaling are largely eliminated because all systems components are designed to be compatible with one another.
At a basic level, both infrastructural approaches promise to reduce CapEx costs, improve service quality, and generally simplify systems admin. This pays particularly large dividends when applied to technologies that are highly complex and demand high scalability – things like VDI, Big Data, and mobile services.
In the case of Big Data and analytics, for example, systems and applications have to scale extremely elastically to meet shifting demand, but a public cloud is rarely the most compliant or cost-effective solution. A CI or HCI approach allows for that sort of flexibility without locking resources into serving one particular application or stack. That, in turn, allows end-users to focus on the task at hand, without persecuting their sysadmins for unexpected downtime or performance drops.
However, there is a danger with relying on a single, all-in-one system – what happens if something goes wrong?
Out of sight, out of mind You have to know something's gone wrong before you can fix it. Because CI and HCI systems encompass multiple technology domains, sysadmins now have to treat monitoring as their new first order of the day. This means establishing alerts on performance KPIs, streamlining remediation processes, and working out checklists that help IT quickly identify the critical issue in any troubleshooting scenario. It sounds simple – but doing so goes far beyond simply technical capabilities.
Troubleshooting, for example, requires sysadmins to understand not just one field, but many: everything from networks and storage to virtualisation, applications, and OS configurations. CI and HCI systems allow sysadmins unprecedented insight into how these elements are interacting. The issue is that most sysadmins are specialists in only a single area of expertise, and may not be able to effectively take advantage of CI and HCI's all-in-one approach to monitoring and administration.
Not immediately, at least. The best way to dissolve traditional siloes is to focus on a common goal – in this case, delivering value for line-of-business outcomes. IT teams need to combine their skills and expertise in how they manage these new systems: for example, having several "generalist" sysadmins responsible for monitoring and spotting issues, with the option to call on deep specialists once they've identified the root cause. It also, where possible, means collaborating more with vendors and partners, particularly in the case of converged infrastructure where the hardware usually comes with a robust service and support ecosystem. After all, the ones who know the building blocks best are usually the ones who built them.
Look before you leap In fact, sysadmins should aim to break down these siloes and refresh their processes before they adopt either CI or HCI, as doing so can inform which model will best suit their business. Hyperconverged infrastructure typically lends itself to smaller use cases which only require linear scalability, with the ability to generate ROI extremely quickly. Converged infrastructure is typically mentioned in the same sentence as "business transformation" – it works best as a platform for whole-of-enterprise IT, where efficiencies may not be felt so immediately but are far deeper and sustainable when they take effect.
Choosing the right option requires a deep understanding of the business' current infrastructure situation, including levels of resource utilisation and desired use cases within different lines of business. In one instance that we saw, a multimillion-dollar converged infrastructure implementation ended up having less than 5% utilisation because the business had no idea what was actually being used in their previous data center. Hyperconverged infrastructure appliances proved a far more efficient solution for their regional offices, supporting the scale of line-of-business needs without incurring massive transformational costs.
Greater emphasis on systems monitoring, refined collaboration between technical silos, and a well-paced change roadmap can help sysadmins use the force of CI and HCI for lasting business good. While both technologies promise speed of scaling and implementation, a bit of restraint and foresight will help sysadmins ensure that their choice of infrastructure doesn't land them in a trap.