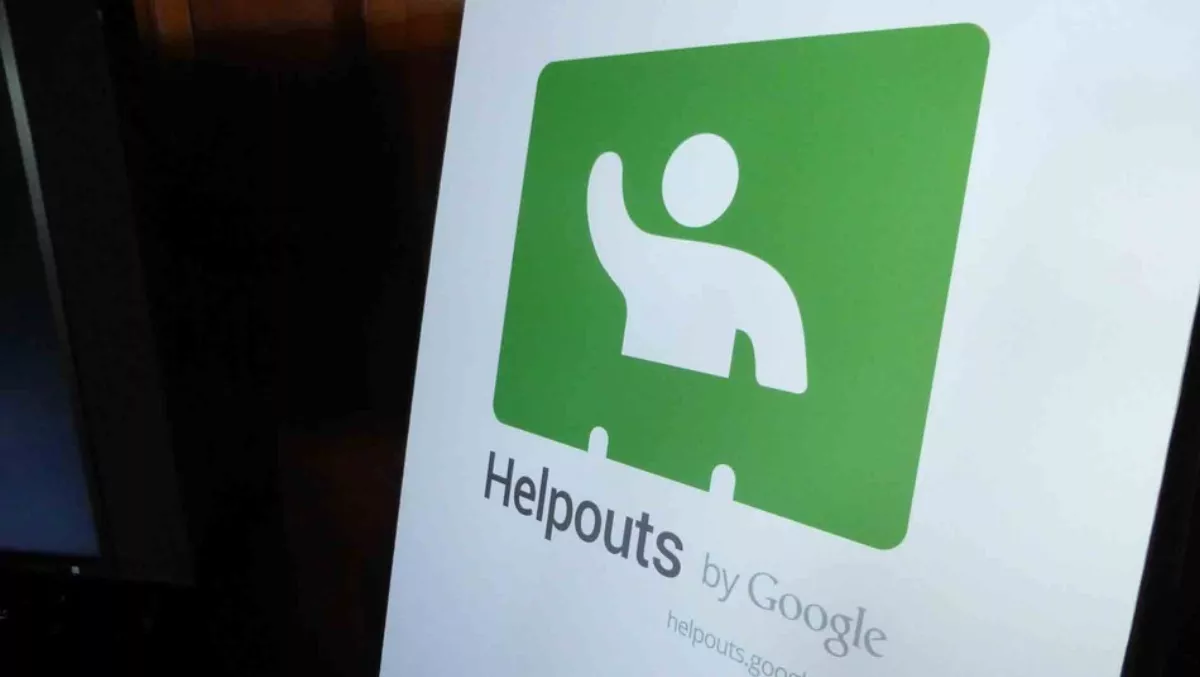 Helpouts… a killer app for Video Collaboration?
FYI, this story is more than a year old
A seasoned collaboration pro, it is pretty rare that I see something with a hook that stands above the amazing futuristic world that I live within every day; the unusual has become usual and not a lot surprises me now.
Only something just prompted me to watch an unsolicited Youtube advert from start to finish, yes unsolicited, one of those annoying pauses in life before you can consume the content you want.
It was a touch corny, but it held an ideal, a particular promise that I have not yet seen delivered in my ongoing professional travels...
Video collaboration in the mainstream! With normal people using it, to make money no less.
The ad was for a new Google service called Helpouts, showing various professionals offering on-demand guidance, advice and coaching in a no fuss manner delivered via video over regular consumer devices, all in real time.
The concept is nothing new, but the ecosystem Google has assembled makes the execution so much more than anything I have seen to date; most video providers just make technology, they don't provide industry leadership and real execution on their own platforms.
Because of the 'money where their mouth is' approach this has a chance to become something more than just a platform, in fact something more than the sum of its parts, potentially for everyone.
Up until now most professional video collaboration has focused on single applications and though it has radically changed specific verticals like health, education and the corporate world I have not seen much cross vertical execution.
Sure, some of my customers use Microsoft Lync federation across their supply chain for numerous different tasks, and it is awesome, but here's the thing; corporate video communications as a way of meeting really just replaces one type of workflow… the typical meeting.
What I saw in the ad that really made me take notice was video being used for every type of workflow you'd conceivably hire a professional to help you with, both typical and atypical.
For the first time I saw true democratised social video collaboration in a way that leads me to believe it could monetise within dozens of previously untouched industries.
Some time ago I mused to a friend that Internet Video Collaboration could and would eventually cut out the middle men in society, connecting people with the skills and knowledge they need without the value dilution that takes place when you need brokers and sales people; this service is not quite there yet, obviously Google themselves still take a monetising middle man role.
But alongside Helpouts and its simple, elegant and likely to be successful execution the whole industry takes a giant step forward towards mainstream legitimacy. This is what I mean by something bigger than the sum of it's parts.
This move is so big and potentially world changing that I cannot wait to see how Microsoft could use Lync, Skype and Xbox Live to move to compete, if they move the concept on further who knows how much could change; I would love to see a future where I consult from my lounge using a LCD TV and an Xbox One as an interface.
By moving things forward has Googles new service just helped out everyone; customers, competitors and industry professionals alike?
By Deane Jessep - Enterprise Unified Communications, Collaboration and Conferencing Professional
Related stories
Top stories