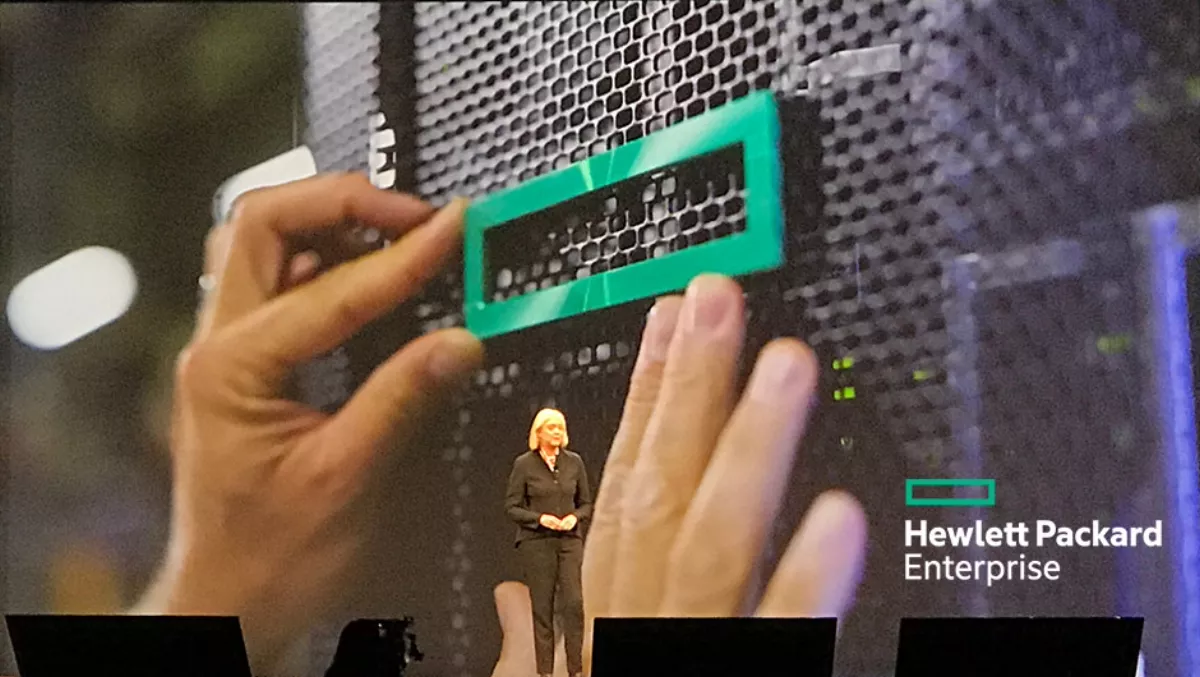 Hewlett Packard Enterprise (HPE), an eight step quick history
FYI, this story is more than a year old
Since the HP split in November 2015, both companies have become much more focused on their primary businesses.
HPE has refocused on its core corporate and enterprise clientele. It mainly focuses on server, storage and networking products with financial - support offerings to complement them.
In May 2016 the freshly focused HPE divested it's 'Enterprise Services' consulting business to CSC. The combined entity was renamed DXC Technology.
"The close of this transaction leaves HPE with a crystal clear mission, tied directly to the solutions our customers and partners tell us they want most," said Meg Whitman, president and chief executive officer of Hewlett Packard Enterprise.
HPE then entered the high performance compute space with its acquisition in November 2016 of SGI. With the explosion of big data, high performance compute, data analytics and data management is an important category with a total addressable market of $11 billion and growing by 6-8% per annum. SGI is a clear leader in the space.
"This deal combines SGI's computing strengths with HPE's global reach," said Antonio Neri, executive vice president and general manager, Enterprise Group, Hewlett Packard Enterprise. "SGI's technologies and services will further our position in high-performance computing and give our customers the best of data management capabilities for real time analytics.
September 2016 also saw HPE almost entirely get out of the software business with the sale of its non-core software businesses to Micro Focus. This included solutions in IT operations management, software delivery - test, security, information management - governance and big data analytics. The sale refocused HPE again onto its server, storage and networking hardware.
A small but critical acquisition was made in January 2017. CloudCruiser is a leading provider of cloud consumption analytics software that enables customers to manage and optimise public, private and hybrid cloud usage and spend. Up until the acquisition, CloudCruiser supported Microsoft Azure, Amazon Web Services and Google Cloud Platform. Since acquisition HP's Flexible Capacity Services offering has been added.
To enhance the security offerings of its wireless networking division Aruba, HPE acquired Niara in February 2017. Niara is a security vendor focused on behavioural analytics. It uses machine learning and big data to discover network attacks and will complement Aruba's existing ClearPass network security solutions.
"Integrating Niara's advanced behavioural analytics with ClearPass is a natural extension that will now deliver network-wide, real-time visibility and predictive assessment of potential risks inside the enterprise." said Sriram Ramachandran, CEO and co-founder of Niara
Simplivity was one of HPE's most important strategic acquisitions. It brought crucial software that HPE needed to offer truly hyper-converged infrastructure. The idea behind hyper-converged infrastructure is that compute, storage and networking operate as a single system. It was pioneered by Cisco and ensures that each of the three components of a datacenter are tested and optimised to work with each other. This, in turn, saves significant time and support costs for enterprise customers. The hyper-converged market is a $2.5 billion opportunity and growing at 25% per annum.
Lastly and most recently, in April 2017 HPE acquired the up and coming storage vendor Nimble. They're a pioneer of super fast flash based storage and complements HPE's existing enterprise storage solutions. Nimble's technology has clever predictive technology to efficiently use what was historically expensive flash storage.
All of these moves over the last year and a half has left HPE a much more focused organisation. Meg Whitman, president and chief executive officer of Hewlett Packard Enterprise describes it as "laser focused" on the needs of enterprise IT departments.