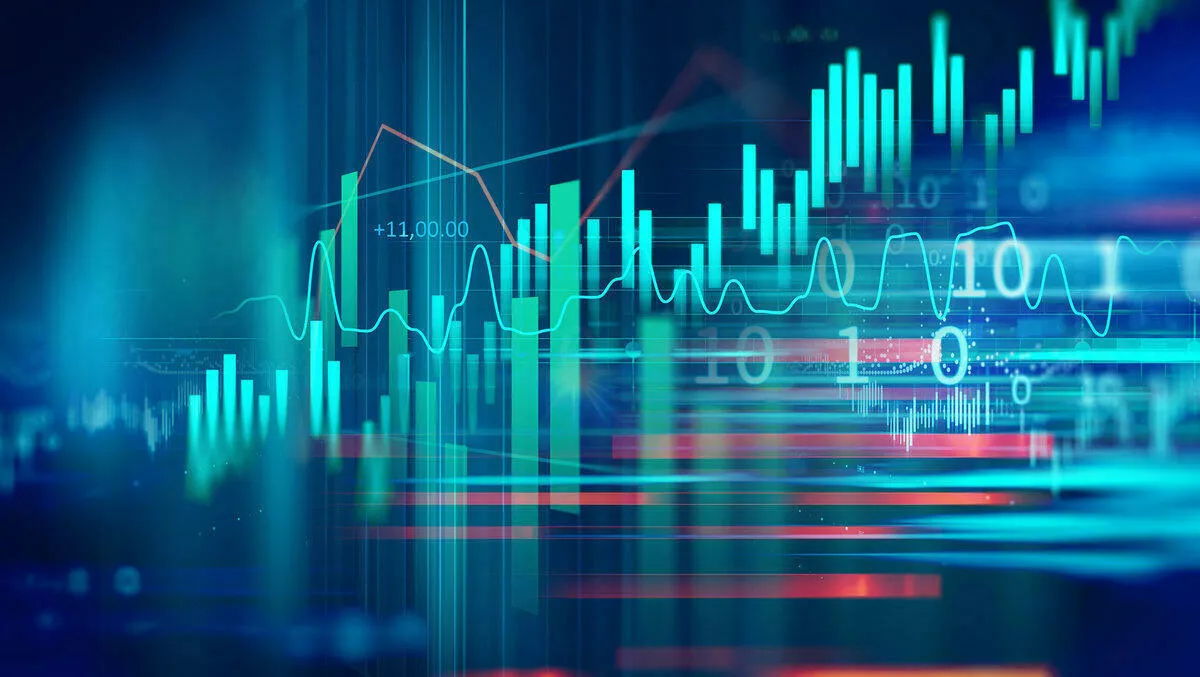 Hitachi Vantara redefines the world of enterprise storage
FYI, this story is more than a year old
Hitachi Vantara has announced a powerful next-generation storage and infrastructure foundation with a new scale-out, scale-up architecture for any workload at any scale.
The solution includes Hitachi Virtual Storage Platform (VSP) 5000 series, the company's latest and the world's fastest enterprise-class storage array, along with the new Hitachi Ops Center management software and updated Hitachi Storage Virtualisation Operating System.
Together, these technologies can accelerate data center workloads and deliver future-proof IT with a new, innovative architecture that is the ideal foundation for modernising data center, cloud and DataOps environments.
"The Hitachi Virtual Storage Platform 5000 series is the proving ground for our customers to gain a digital advantage over their competition and achieve better business outcomes," says Hitachi Vantara chief product and strategy officer Brad Surak.
"Hitachi Vantara is delivering the foundation for modern, enterprise infrastructure innovations that our customers require, with new solutions that are engineered using future-proof technology to take on the data center challenges of tomorrow.
Hitachi VSP 5000 series provides the core data storage foundation for all digital business operations with the speed and scale to power existing workloads as well as new, data-intensive workloads emerging through multi-cloud and AI-driven environments.
It is agile enough to store block and file data and supports workload diversity ranging from traditional mission-critical business applications to containers to mainframe.
The VSP 5000 series is a completely new, enterprise-class flash array optimised to deliver best-in-class performance and resiliency by taking full advantage of SAS architecture, NVMe and storage-class memory (SCM).
Powered by the new Hitachi Accelerator Fabric, it is the world's fastest NVMe flash array, which can help users get to insights and business outcomes faster with up to 21 million IOPS.
Resource-intensive application owners can also see a dramatic improvement with response times as low as 70 microseconds.
The 5000 series with the new dedupe optimiser uses advanced machine learning (ML) algorithms to perform on-the-fly optimisations of dedupe processes based on block size and other characteristics.
This optimises between in-line and post-process dedupe for maximum data reduction with minimal performance impact, delivering up to 7:1 total reduction.
It is a major advancement for organisations that are looking to modernise their data center to meet the demanding service-level requirements across a wide range of workloads and edge-to-core-to-multi-cloud deployment models.
The new Hitachi Ops Center brings AI to infrastructure management and operations to improve decision making and modernise resource delivery for maximum return on investment.
Ops Center can accelerate customers toward an autonomous data center by automating up to 70% of tasks and can offer faster, more accurate insights to diagnose system health and keep data operations running in top condition.
Customers can instantly add new value to their existing storage infrastructure by leveraging a VSP 5000 model to virtualise their current systems, lowering TCO by up to 20%. Virtualisation will bring all the data services available with the VSP 5000 series to older systems.
The VSP Cloud Connect Pack adds an HNAS 4000 file storage gateway to move data to a public cloud to free up additional data center capacity. Data that is moved to the public cloud is enriched with metadata, making it indexable and searchable.
Hitachi Storage Virtualisation Operating System (SVOS) powers the VSP 5000 series and is optimised for scale-out architectures, NVMe performance and next-generation storage media including SCM.
It incorporates AI intelligence that adapts to changing conditions to optimise any workload performance, reduce storage costs and predict faults that could disrupt operations.
The VSP 5000 series is the only storage system in the industry that offers the flexibility to mix NVMe and SAS flash media in the same system array to optimise cost and performance across workloads. Intelligent tiering leverages AI and ML to dynamically promote and demote data to an optimised tier to accelerate applications.
The VSP 5000 series is designed so customers can start small and grow, as needed, to massive scale – all while delivering predictable service levels. It is designed to accelerate and consolidate multiple workloads of any type – traditional transactional systems, modern containerised applications, analytics and even mainframe – consolidating more applications than ever for cost savings and data center footprint reduction.
Its upgradeable architecture is future-ready to bridge from well-established storage technologies to the latest advances such as SCM and NVMe over Fabrics (NVMe-oF) without forklift upgrades or more hardware investments.