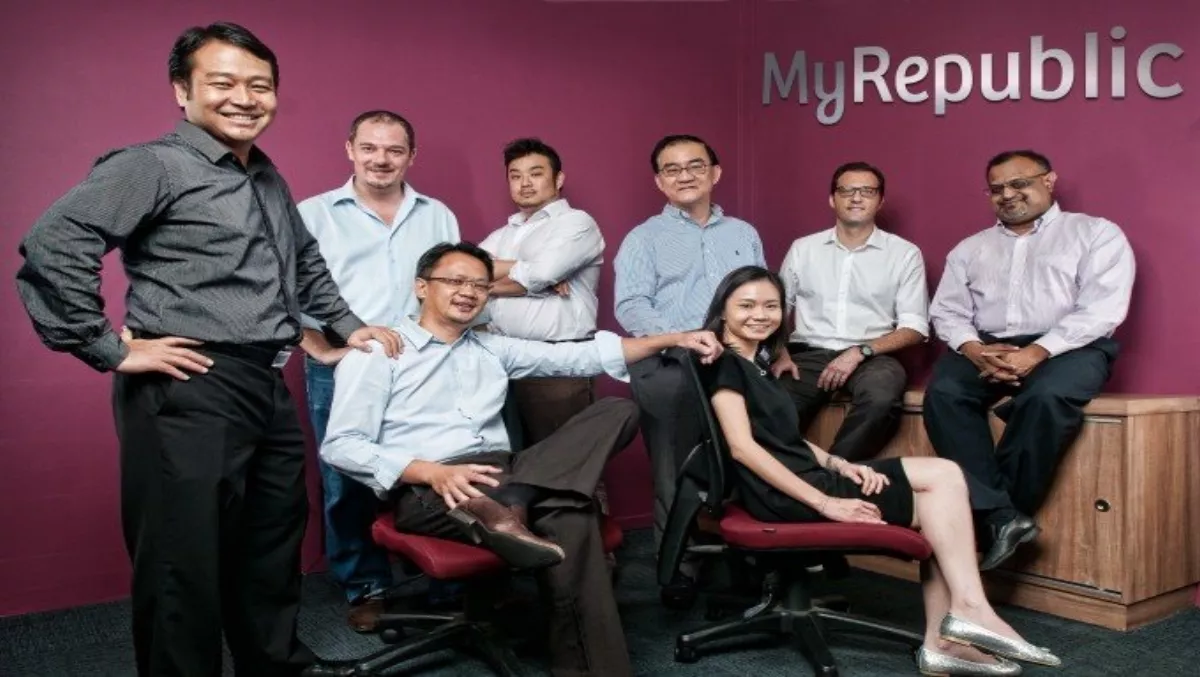 Homegrown talent to shake up NZ Fibre market
FYI, this story is more than a year old
Internet service provider MyRepublic has today announced its entry into the New Zealand ISP marketplace, promising to change the game of the country's UFB market.
Operating on the high-speed UFB fibre network, the company's fibre broadband services will be offered from mid-2014 to residential and business subscribers.
According to its New Zealand Managing Director Vaughan Baker, MyRepublic aims to deliver to all its customers the full potential of the UFB.
Founded in 2011, over the last three years the MyRepublic business model has transformed the Singapore broadband market; now it looks set to bring its disruptive brand of innovation and competitive service offerings to New Zealand.
Baker is former CEO of the New Zealand Regional Fibre Group, a group that included NorthPower, Ultra Fast Fibre and Enable Networks, who, along with Chorus, are deploying the UFB network across New Zealand.
"New Zealand's nation-wide UFB infrastructure is a national asset and a key enabler to our country's economic and social progress over the coming decades," he says.
"In order to earn our status as a "rock star" economy, we have to make optimal use of the UFB network.
"Three years into the UFB's rollout, uptake of fibre services remains low. The incumbent providers seem focused on quibbling about copper prices.
"We at MyRepublic want to change all that: we understand how fantastic fibre broadband is and what it can bring to New Zealand consumers and businesses."
UFB adoption…
Arguably the biggest economic and social technology enabler of a generation, adoption of the UFB initiative promises diverse nationwide benefits, including job creation, better public services, smarter innovation, and the pioneering of new business models such as those created by Xero and other innovative Kiwi companies.
From a consumer perspective, households with growing numbers of internet connected devices will be able to enjoy the benefits of much faster, more reliable broadband for entertainment, education, communicating with friends and family, and being able to work from home more effectively.
The UFB network is currently available to approximately one third of the 1 million premises that will be connected by 2019. Relative to the rollout, customer uptake has been slow, Baker says, "a behaviour similar to MyRepublic's experience in Singapore, when there was no clear incentive for people to switch."
"From an industry perspective, legacy copper networks are much more profitable, which explains why incumbent providers aren't encouraging customers to move to fibre," Baker adds.
"It's up to us to introduce greater competition, to offer attractive services at affordable prices and help fibre really take off."
Founded in Singapore, MyRepublic is a new brand of internet services provider purpose-built for UFB networks. Since the company's entry into the Singapore market, fibre broadband prices have fallen significantly.
Today, MyRepublic is the first operator in South-East Asia to offer the world's fastest fibre broadband consumer plans of 1 Gigabit per second (1Gbps) for under $50 per month -- a move that has made Singapore internet access one of the most connected and affordable in the world.
According to Baker, enthusiasm on the part of Kiwi investors in MyRepublic, and local partners who understand how the Singapore experience can be replicated for similar benefit, have been instrumental in bringing MyRepublic to New Zealand.
MyRepublic will deliver products and services purpose-built for New Zealand's UFB network, by enhancing the experience of online content streaming, gaming and video-conferencing -- applications that enjoy a clear improvement over legacy copper networks.
As a start-up built on a customer-centric philosophy, MyRepublic would like to invite all New Zealanders to voice their opinions and ideas on what they would like to see from New Zealand's first fibre-only ISP.
For more information visit the MyRepublic New Zealand website by clicking here
Related stories
Top stories