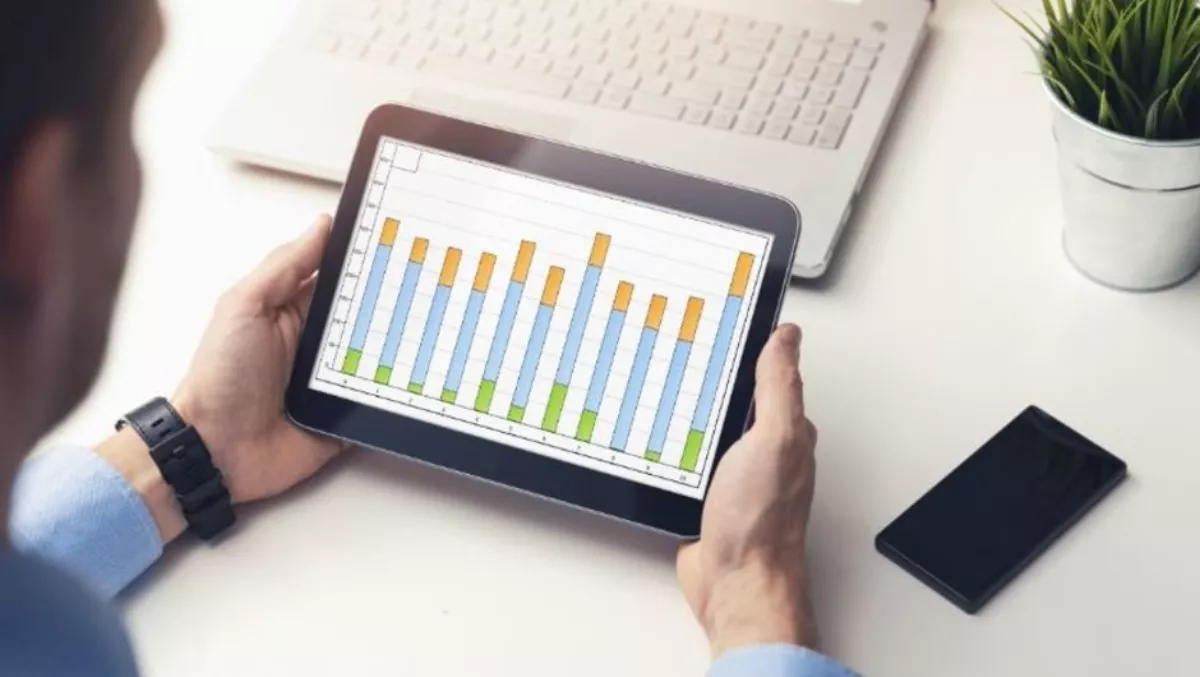 How Adobe aims to drive digital transformation for financial services
Wed, 12th Dec 2018
FYI, this story is more than a year old
Adobe believes the future is a paperless one, where the majority of customer-facing and employee-facing paper processes will have become digital in the next five years. Digital transformation is a requirement for ongoing competitiveness that clearly helps businesses run more efficiently and deliver great experiences.
However, many of today's point solutions only solve part of the digital workflow problem, don't play well in existing software ecosystems like the broad HR technology space, or just don't provide the enterprise-grade identity assurance required in industries like financial services.
Adobe aims to further differentiate Adobe Document Cloud with signer identity and workflow improvements focused on enabling seamless digital customer onboarding for FSIs, the industry's most comprehensive HR solution support and even stronger document security as Adobe Acrobat becomes Microsoft's preferred PDF solution for Microsoft Information Protection.
Adobe Sign introduces Government ID Authentication for FSI customer onboarding
Implementing an e-signature solution is a simple way to digitally transform a company, attract new business online, and help customers save time in any enrolment or onboarding process. But for some industries, especially banking and other financial services, e-signatures are a no-go unless they can confidently verify the identity of their customers before providing digital onboarding services.
Adobe has supposedly solved this problem with the latest release of Adobe Sign that pioneers a signer identification option called Government ID Authentication, which uses a physical ID, like a driver's license or passport, as a form of digital ID authentication. When enabled, signers are guided through the simple process of using their mobile phone to snap a photo of a physical ID card.
Adobe Sign automatically and evaluates the ID card's security features, like patterns, fonts and layout, to authenticate the identity of the signer and allow them to complete the signature process. This smart new way to authenticate a remote signer takes only seconds, but it delivers a great signer experience while reducing identity fraud concerns for the company.
Providing this higher level of signer identity authentication will help Adobe customers implement e-signatures in a whole host of new business processes. Many of the world's largest financial service providers already trust Adobe Sign for their customers' digital enrolment and Adobe expect many of them to adopt Government ID Authentication to make the process an even better experience for everyone involved.
Adobe Sign expands its support of HR solutions with integrations in Microsoft Dynamics 365 for Talent and ServiceNow HR Service Delivery
Every HR leader understands that employees expect a modern, digital experience. According to Jacob Morgan organisations that invest in employee experiences have 4.2x the average profit and 2.1x the average revenue of those that don't. And while the HR technology industry is laser-focused on employee experiences, there are still so many paper-dependent HR processes that degrade employee experiences and waste limited HR resources.
Integrating e-signatures into HR solution-based processes is critical to delivering an end-to-end digital experience for employees that eliminates paper-based processes like offer letter and onboarding document approvals. Adobe Sign has integrations with the most widely used HR solutions to help deliver an all-digital employee experience.
And now to support even more HR organisations, Adobe releasing new integrations with two HR solutions: Microsoft Dynamics 365 for Talent and ServiceNow HR Service Delivery.
Adobe Sign is the first e-signature solution to be integrated with these HR platforms, giving Adobe customers even greater choice in how they adopt e-signatures into employee-centric processes.
The Microsoft Dynamics 365 for Talent and ServiceNow HR Service Delivery integrations join the other Adobe Sign integrations with widely adopted HR solutions like Workday and SAP SuccessFactors to make e-signatures part of company-wide document processes.