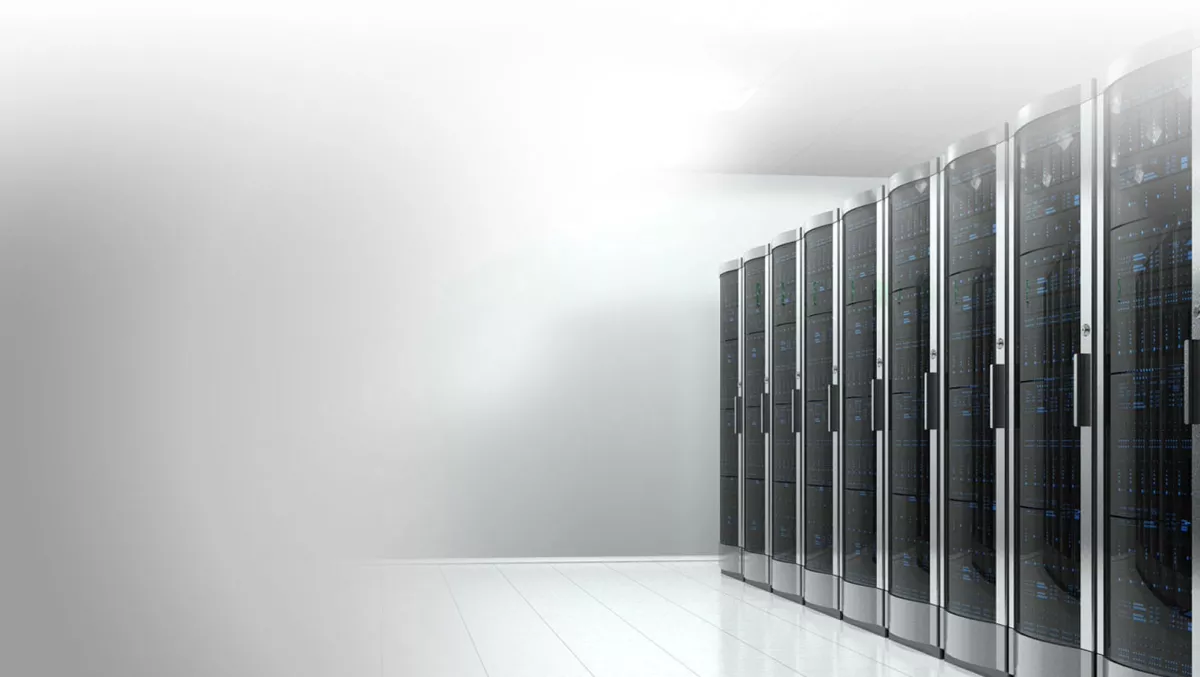 How advanced cloud architectures are transforming IaaS data centre services
FYI, this story is more than a year old
Advancing technology is improving the way in which Infrastructure-as-a-Service (IaaS) cloud data center operators deliver application networking and security services to their customers, enabling them to improve business agility and lower total cost of ownership.
Traditionally, legacy data center network architectures have been static, inflexible and manually provisioned, placing them out of synch with emerging cloud data center business models, whose automatically provisioned services are able to increase business agility and reduce significantly the cost of operations.
Emerging cloud services architectures are changing this paradigm.
To meet the needs of public and private IaaS data center providers, working in concert with data center orchestration and software-defined networking (SDN) solutions, the new architectures provided by technology vendors include flexible choices of form factors and new licensing options and enable subscription-based, dynamic Layers 4-7 (L4-7) security and application services in multi-tenant cloud data centers.
L4-7 are network-independent, higher-level functions, while SDN can change L4-7 network services by enabling virtual applications of load balancing, WAN acceleration and virtual security appliances.
Integrations with industry-leading cloud orchestration and SDN platforms enable physical and virtual appliances to provision L4-7 network services per tenant network flow dynamically and automatically; the new model offers feature integration with platforms such as Amazon's Web Services (AWS), Cisco Systems ACI, IBM SDN VE, OpenStack, and Microsoft Windows Server Hyper-V Network Virtualisation and Microsoft System Centre Virtual Machine Manager.
For example, Cisco has integrated infrastructures to deliver integrated and automatically provisioned layer 4-7 network services within the ACI fabric.
New integration technology enables its joint data center customers to implement a single network policy via the Cisco APIC controller to ensure network security, QoS, and other network services from a central, automated orchestration system.
Microsoft also has introduced Hyper-V Network Virtualisation, and cloud services architecture builds on this capability and Microsoft System Centre Virtual Machine Manager to enable data center administrators to rapidly and centrally provision, manage, and monitor application delivery controllers (ADCs) in virtual and physical appliance form factors and their user policies.
The company is helping operators lower total cost of ownership through automation, centralised management and monitoring, and improve service velocity.
In addition, ADC vendors have come to provide new architectures that integrate high-performance application networking solutions to ensure data center applications and networks remain highly available, accelerated and secure.
Specific products support VXLAN and NVGRE, and enable perimeter functions per tenant, providing encapsulation/decapsulation for overlay network virtualisation; virtualised and hybrid appliances that provide distributed service scale out per tenant including ADC and Carrier Grade Networking (CGN); and pay-as-you-go licensing options that deliver flexible IaaS service pricing models.
Taking advantage of comprehensive, high-performance, flexible and agile solutions for automated service provisioning, leading cloud service providers have adopted these architectures and added rich L4-7 services to public and private clouds to help customers to grow revenue and respond quickly and cost-effectively to market requirements.
Hosting service provider in Australia, Micron21 has implemented a pay-as-you-grow cloud platform using ADCs that was simple and easy to set up and deploy.
With an all-inclusive pricing model, they are able to achieve quick return on investment and greater profits by increasing their product portfolio. Clients are able to add services on the fly, which can scale up and down to meet any requirement.
The platform operates within a highly redundant environment ensuring customers receive on-demand world-class application delivery services, including WAF, GSLB and DDoS Protection while maintaining little financial impact.
Deutsche Telekom AG is another good example of telcos who are co-operating with ADC vendors to implement scalable, carrier-grade IPv4 Softwire solutions. The result is a lightweight 4 over 6 solution that has drastically simplified IP architecture, running just IPv6 in the core. The scalable delivery of IPv4 is critical.
Cloud service providers are in need of creating next generation data center to achieve automation, business agility, and reduced operational costs. At the same time, they are under pressure of helping customers grow revenue and respond quickly and cost-effectively to market requirements.
To meet these goals while providing differentiated cloud IaaS services, it is recommended for operators to look into the new cloud service architectures which deliver following key features:
* High-performance appliances that perform a variety of resource-intensive functions, including encapsulation/decapsulation, SSL (secure sockets layer) offload and DDoS (distributed denial of service) mitigation.
* Virtualised and hybrid appliances that provide distributed service scale-out down to the host and/or tenant.
* Pay-as-you-go licensing that allows cloud data center operators to offer a variety of subscription-based L4-7 network services to their customers.
* SDN and network virtualisation platform integrations with leading data center solution providers, including Cisco APIC, IBM SDN-VE, and Microsoft Windows Server Hyper-V Network Virtualisation, with planned integration with VMware NSX.
* Cloud orchestration integrations with leading orchestration platforms such as OpenStack and Microsoft Systems Centre Virtual Machine Manager.
By Greg Barnes, Managing Director, ANZ, A10 Networks
Related stories
Top stories