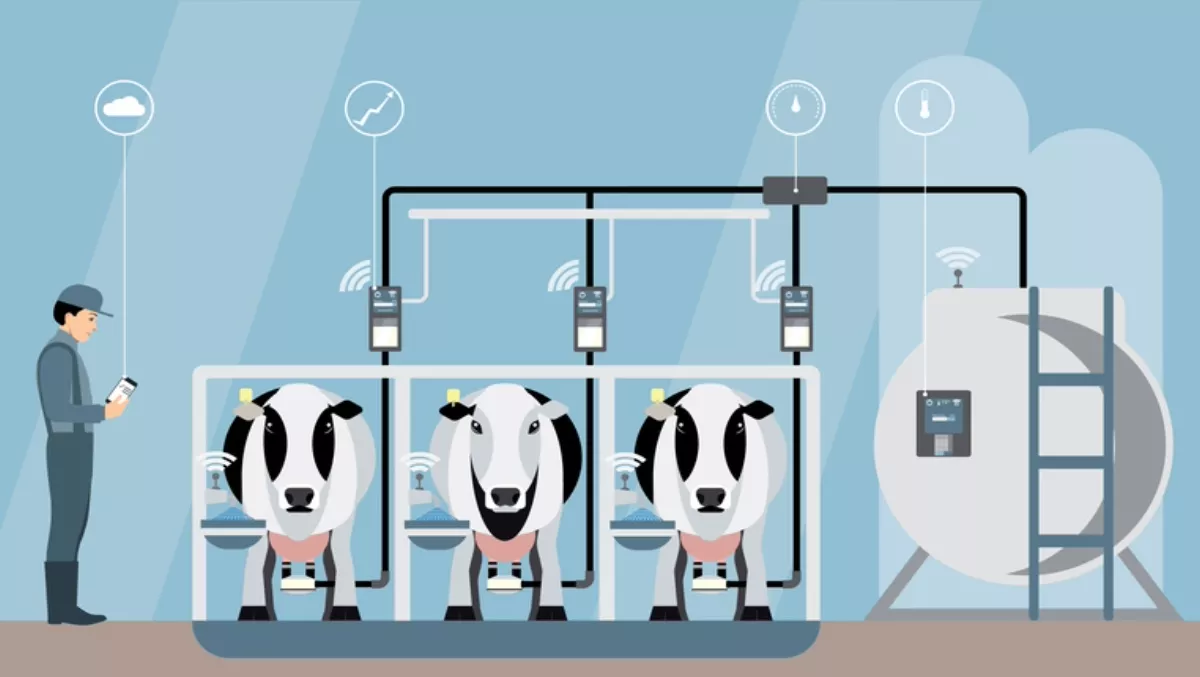 How AI and IoT will help NZ meet increasing food demands
Tue, 24th Oct 2017
FYI, this story is more than a year old
By Julia Gabel, News Editor
Food production will need to double to meet the growing population demands, and artificial intelligence (AI) and the Internet of Things (IoT) could hold the keys to helping New Zealand find a solution to meet these demands.
New Zealand IoT Alliance executive director Kriv Naicker says the new government needs to support the tech industry, in particular the NZ IoT Alliance and its sister organisation the New Zealand AI Forum to help address a growing food shortage.
"Farmers' uptake of technology is becoming the norm in the rural sector. Smart farming and precision agriculture is helping farmers get better results on the land with enhanced tech forecasting and IoT sensor data collection and analytics, optimising resources and supplies," Naicker says.
"We know the world is heading toward a major food supply crisis. By 2050, the planet's human population will reach beyond nine billion, requiring food production to double to meet demands."
"Agriculture has long been considered the backbone of New Zealand and with timely help from the tech sector, the country faces an exciting challenge and opportunity to create sustainable economic growth and establish ourselves on the world stage.
"The future of food and the alternative ways to feed a growing global population will be discussed at a plant-based conference in Christchurch in early December. Key key tech leaders will attend the Feed the World 2030: Power of Plants Hackathon event on December 2 and 3.
"This will provide an opportunity for agritech food innovators, scientists, industry experts and tech entrepreneurs to begin shaping New Zealand's agricultural platforms for the future.
Naicker continues, "We have seen movie producers James Cameron and Sir Peter Jackson enter the food supply arena by creating a Future Foods project, looking at plant-based protein.
"How much will these guys leverage IoT and AI to drive cutting-edge innovation in this sector? Both Sir Peter and Cameron have identified the huge potential in this area and will need to leverage significant IoT and AI to achieve farmer to plate innovation.
Naicker says digital agriculture, in the form of precision farming, big data, sensor technology and drones, will deliver new potential for productivity gains across rural New Zealand.
"Tech promises to cut costs and enable faster repayment of both irrigation scheme and farm infrastructure capital, while allowing farmers to demonstrate their compliance with environmental and other regulatory requirements.