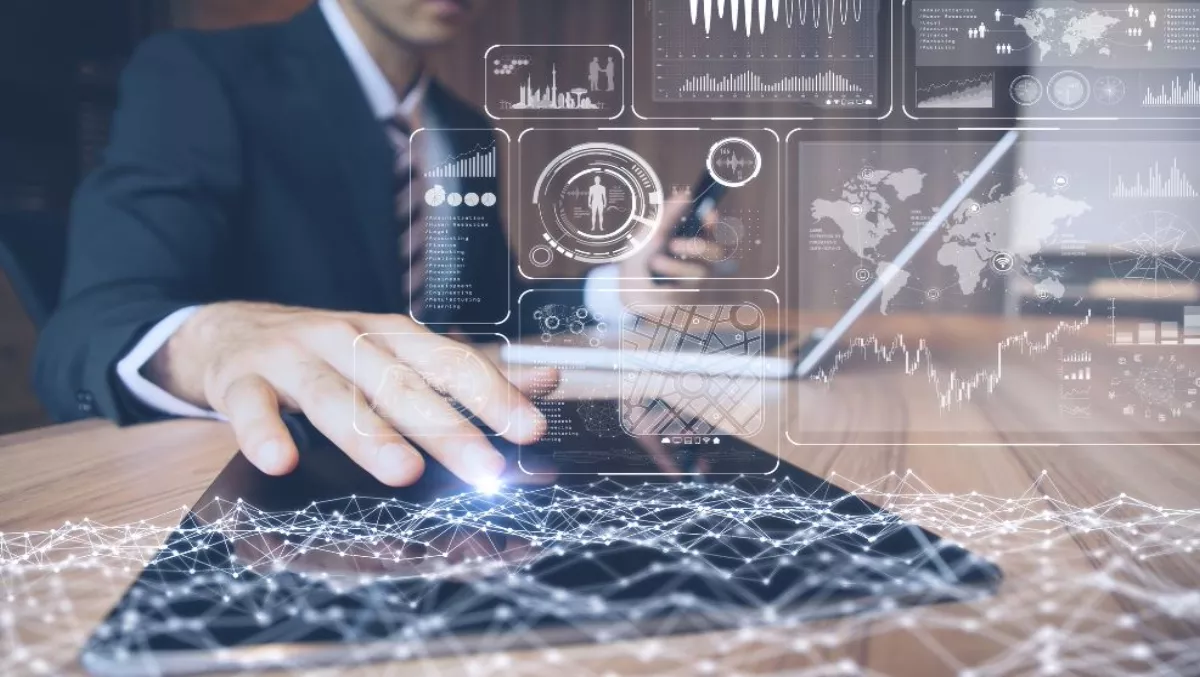 How to approach digital transformation at scale
FYI, this story is more than a year old
The status quo
You've got a team of 500 and some of them have been with the business more than thirty years. They are still thriving, as is the business, and, overall, you are doing really well. It's a promising time, but not one without its challenges, because large companies don't work the same way that they used to.
One of the biggest but often overlooked challenges for large, legacy enterprises, is how to collaborate effectively at scale and how to move on from older systems. If you're seeking to build new teams or upskill old ones, thinking about how you can set them up to work effectively with other parts of the business isn't always front of mind. However, if you transform your communications smartly, it doesn't need to be.
Collaboration tools should be unobtrusive. They need to bring the right people together with the right information and empower them to collaborate effectively. Put simply: A business with great collaboration tools is a business that spends no time worrying about those tools. But how do you get there?
The questions you need to answer
If you want to put an effective enterprise collaboration tool in place, there are three simple questions you should be asking yourself.
1. Is it bringing the right people together and maximising their time?
If your team consists of ten people, it is relatively straightforward to stay on top of communication and collaborate effectively. However, if you are a larger business, it's clear you need something that can adapt to your needs, and eliminate the need for lengthy "reply all" email chains. Not everyone needs to see every conversation taking place, but they may need to be able to find information from that conversation quickly and easily at a later time. That is why people are increasingly moving away from legacy systems, to channels and messaging. Channels are where the majority of a team's communication can take place. Each channel is a separate conversation that can be set to be public or private, with members simply added or removed when needed.
Compared to email, channels work to provide greater transparency and more efficient responses (for example, using emojis to cut down on typing). This allows simpler collaboration. Using @notifications in channels helps create an instant signal of priorities, ownership and action items. Email is a noisy and low signal means of communication - it can be hard to recognise which messages are directly relevant or require immediate attention. Moving away from email can save vast quantities of time.
2. Is everyone going to be able to use the tool properly?
Not everyone in your company is an IT expert, and as such, tools need to be accessible and intuitive. Regardless of seniority, tenure, or function, the entire staff needs to be able to learn how to use your chosen collaboration tool quickly. Bringing in these tools should help facilitate work for your employees, not create more of it. Similarly, IT admins are very busy people - ensuring your chosen tool is both powerful and functional will save them time to get stuck into the trickier problems, like why that laptop still refuses to turn on!
3. Will the tool integrate with the applications you need?
Finally, you need to help people simply get the work done. Teams want to be able to create a bespoke toolkit that allows them to do their job effectively rather than have a one-size-fits-all suite of applications forced on them. If you need to switch applications to find out the latest sales stats on a customer, or that contract they signed a year ago, you waste time. The more your collaboration tool can serve as a hub for your communications and integrate data, conversations and applications, the greater the productivity gains. Bots and virtual assistants are the next step and are here to stay. Choosing tools that have an open and unbiased ecosystem will help future-proof your expanding business in the long run.
The future of work
People are communicating and working together in new ways. Collaboration tools at work should mirror these changes. The siloed approach to information sharing introduced by emails nearly two decades ago isn't built to handle the scale and complexity of information that flows through businesses today. Legacy systems like email restrict productivity and limit collaboration. Like any infrastructure, it must evolve.
Article by Slack APAC head of growth Arturo Arrarte
Related stories
Top stories