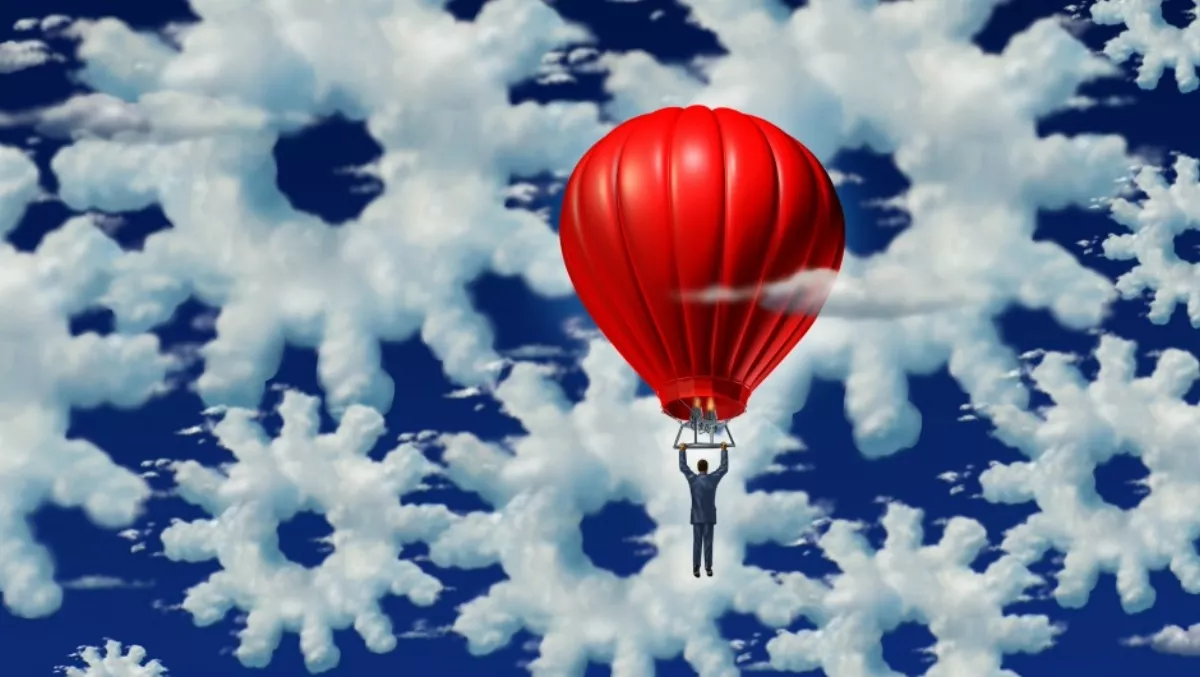 How to be successful with multi-cloud management strategies
Fri, 23rd Jun 2017
FYI, this story is more than a year old
Public cloud and cloud adoption show no signs of stopping, with Gartner statistics showing that public cloud infrastructure and applications spending exceeded $5 billion last year.
CenturyLink says with that in mind, organisations will begin to adopt a multi-cloud approach over the next few years. Before they start, it's important to have an IT strategy that comprehensively manages multi-cloud management platforms, otherwise they won't be able to unify disparate environments for the best results.
According to CenturyLink's regional director Stuart Mills, multi-cloud draws on a range of solutions from different providers.
"While not without its own challenges, a multi-cloud strategy is becoming prevalent in cloud adoption so as to better meet business requirements. Benefits of a multi-cloud approach include leveraging the most appropriate cloud environment for infrastructure and applications needs, as well as mitigating against cloud outages and optimising for cost savings," he says.
He believes that in order to maximise cloud investments, organisations must also be aware of the pros and cons for different applications and workloads.
Here are the key components for successful multi-cloud management:
1. Choose cloud services strategically. Each organisation has its own unique set of requirements, so what works for one doesn't necessarily work for all. Organisations should evaluate which infrastructure is right for its specific requirements, then consume cloud services when and where it makes sense to augment current investments.
2. Maximise efficiency and keep costs low. The purpose of cloud is to maximise efficiency, so organisations should deploy applications across the platforms that deliver the best performance-to-cost ratio. This should not be at the expense of efficient processes and workload management. To reduce risks, organisations must ensure proper governance across a multi-cloud solution.
3. Drive governance through automation policies. Streamlining cloud service management and applying tools that automate application lifecycle management will ensure that applications are deployed and managed according to company policies, letting the IT department spend its time more efficiently.
4. Collect and track performance data. Monitoring and addressing potential network issues may be beyond the organisation's in-house resources, which makes working with a cloud management provider essential for these companies. Using tools to track across all cloud services, vendors, and solutions lets organisations resolve performance issues faster to reduce the impact on business operations.
5. Keep an eye on utilisation and costs. As incremental applications and services deploy to various clouds, it becomes harder to predict and control usage, which can escalate costs. It's important to see what is being used and by whom to keep costs in check. Businesses can do this using unified management tools that monitor and manage usage across all platforms. They can also use these tools to allocate costs to internal user groups.
"When evaluating multi-cloud management tools, organisations should consider platforms and providers that can deliver integrated managed services. By outsourcing some of the IT management functions, whether it be short-term during transformation periods or ongoing organisations can focus on adding value in other core areas of the business," Mills concludes.