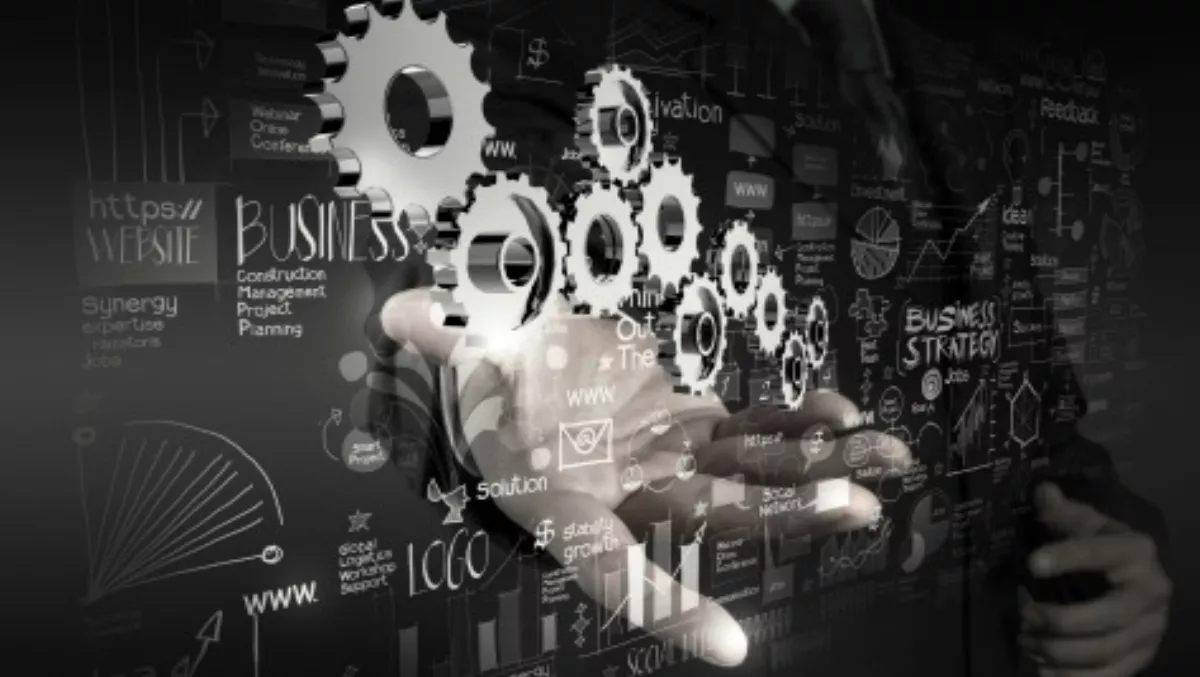 How business process management software is changing
FYI, this story is more than a year old
Organisations are beginning their digital transformation, rethinking their business models and processes to address customer and constituent expectations.
This is leading to a shift toward using an intelligent business process management suite (iBPMS), according to Gartner.
The latest forecast from Gartner shows worldwide spending on business process management (BPM) software is set to grow 4.4% to reach $2.7 billion in 2015.
Rob Dunie, Gartner research director, says managing business processes effectively is a difficult challenge for today's business leaders, because many of the systems that are used within processes are rigid and difficult to change rapidly.
"An iBPMS supports business responsiveness, often at the 'moment of truth' in a customer interaction," says Dunie.
"The ability to provide more 'joined up' insight into business processes through the use of analytics - combined with support for the people involved in processes, allowing them to take advantage of this insight - is what differentiates today's iBPMS market from earlier BPMS technology markets," he says.
There are four significant trends that Gartner is seeing in the iBPMS market:
1. Focus on business transformation
Gartner says there has been a marked shift from focusing primarily on continuous process improvement to a greater focus on business transformation and addressing the dimensions of big change.
Faced with both externally and internally driven change, organisations have a bigger need to reinvent themselves while also driving improvements in efficiency.
2. Digitalised processes and the Internet of Things (IoT)
Through the integration of various systems, including IoT technology (sensors, smart machines, robots and so on), combined with advanced analytics (such as pattern recognition and predictive analytics), companies are using an iBPMS to power their digitalised processes.
Examples of 'things' in the IoT may include household and business premises lights, smart electric metres, smoke alarms, security cameras, mobile devices, tools, toys, remote patient monitoring nodes, vending machines, parking metres and hotel door locks.
In a digitalised process, IoT 'things' are integrated to the business process in order to ensure that the process can adjust to changing conditions as necessary, Gartner says.
Process innovation can happen more easily when such devices are orchestrated together with all other process participants, according to Gartner.
3. Shift away from transactional processes
While an iBPMS can coordinate short-lived, transactional system-oriented processes, they are best used to manage long-lived business processes that span both people and systems as well as functional boundaries.
While some vendors use similar process execution engines, pure service-oriented architecture (SOA) orchestration is no longer a focus of an iBPMS, says Gartner.
4. The nexus of forces - mobile, social, cloud and analytics
The mobile, social, cloud and analytics features in iBPMSs are more capable and better integrated than they were in 2014, Gartner says.
Those solutions that balance ease of use and time to solution alongside greater intelligence capabilities are seeing the most success.
Also essential are strong partner networks for business transformation capabilities in addition to traditional implementation services.
According to Gartner, the iBPMS market is the natural evolution of the earlier BPMS market, adding more emphasis on support for greater system and human intelligence within business processes.
However, as with previous evolutions, there are still many other kinds of BPM products that address less comprehensive market needs.
When an organisation faces relatively slow rates of change, has very low BPM maturity, or is focusing mostly on document-centric process automation, an iBPMS product may be overly complex for the task.
Capabilities such as 'what if' process simulation, optimisation and the ability to gain insight into process performance have been included in many BPMS offerings for several years.
iBPMSs have added enhanced support for human collaboration, integration with social media, mobile access to processes, more analytics and real-time decision management.
Vendors in the iBPMS market have originated from several different sources.
'Infrastructure stack' vendors add relevant BPM functionality (often by acquisition), document- and content-centric vendors are moving into the market by extending content workflows to include system integration and human workflows into processes, and newer innovators are focusing more on developing solutions from business-oriented modelling techniques, according to Gartner.
Related stories
Top stories