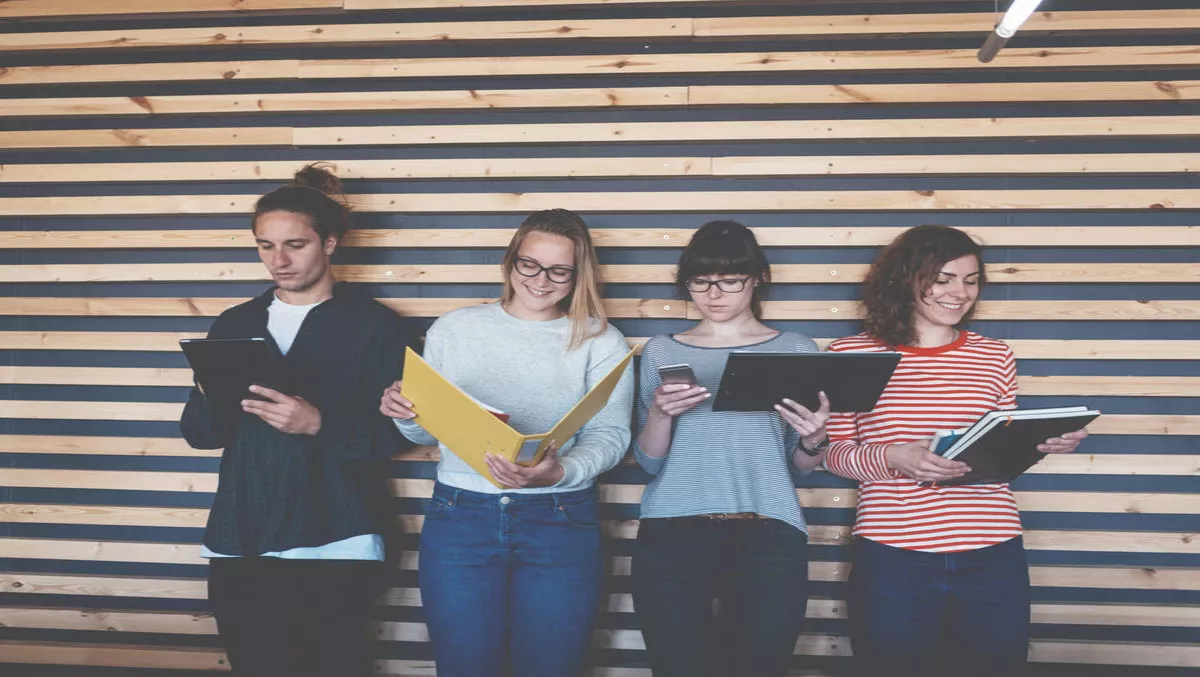 How businesses can address low engagement levels in millennial employees
FYI, this story is more than a year old
Millennials, defined as those aged in their 30s and younger, now make up a significant proportion of the workforce and are key to helping businesses achieve their objectives and targets.
However, research has found more than half (59%) are actively looking for their next job opportunity, which suggests businesses are struggling to find ways to engage millennial employees.
To keep millennials challenged and interested, business leaders must understand their motivators and stressors to be able to effectively invest in building engagement.
Strong leadership, along with coaching and training, can help employees feel more engaged as they develop skills that are important to them and valuable to the organisation. When employees know that training is targeted to their ambitions and interests, their engagement levels tend to rise.
This is particularly true when it comes to providing leadership opportunities. The fifth annual global millennials survey conducted by Deloitte found the primary reason respondents move to a new job is a shortage of opportunities to grow their leadership ability.
Another recent survey found that millennials' notion of loyalty becomes very different when they become leaders, with 44% of millennial leaders intending to stay at the same company for more than 15 years compared to 29% of non-millennial leaders.
So it's clear that developing millennials into leaders is highly beneficial for organisations.
Measuring engagement is the first step towards building a more engaged workforce, regardless of age. Many organisations do this through annual employee surveys, which can help identify engagement drivers and levels.
Pulse surveys can be even more valuable because they're more frequent, short, and timely, so they deliver an almost real-time view of engagement in the organisation. Pulse surveys can be administered monthly, bi-monthly, or quarterly.
Results are easy to analyse, so business leaders can obtain feedback without delay, and identify trends by consistently tracking levels of employee engagement and possible at-risk employee populations.
There are four key pieces of advice businesses can follow to measure and act on levels of engagement in millennial employees:
1. Make it easy
Companies want rich, detailed feedback, while employees don't want to spend too much time responding to surveys.
Businesses must therefore find a balance, offering a frictionless, minimally intrusive survey that includes open-ended questions. Since millennials tend to prefer using their mobile devices, SMS surveys could be ideal.
The easier it is to respond to the survey, the more likely it is that millennials will respond honestly and consistently, leading to better insights.
2. Lifecycle feedback
Organisations should collect feedback across their employees' entire lifecycle, from recruitment to exit.
This delivers an overarching view of the employee experience rather than zooming in on specific milestones.
3. Share and act
Businesses need to share the outcomes of surveys and demonstrate that they've acted on the feedback.
This builds trust with employees and gives them confidence that they're being listened to. This process, in itself, can help build engagement separate to the targeted measures the company takes as a result of the feedback.
4. Show the value of loyalty and hard work
For many employees, including millennials, career advancement is a primary motivation.
By identifying and communicating the best ways to achieve their desired career path, including the importance of loyalty, hard work, or other factors specific to the organisation, businesses can help cement the loyalties of not only millennials but all employees. Millennials crave a clear career path, as well as mentoring, training and other learning opportunities.
Millennials can provide fresh ideas and deliver significant value, so organisations must present opportunities to learn and grow where possible.
By frequently and regularly measuring the experiences of their employees, businesses can obtain a clearer picture of how to best work with them and retain them.