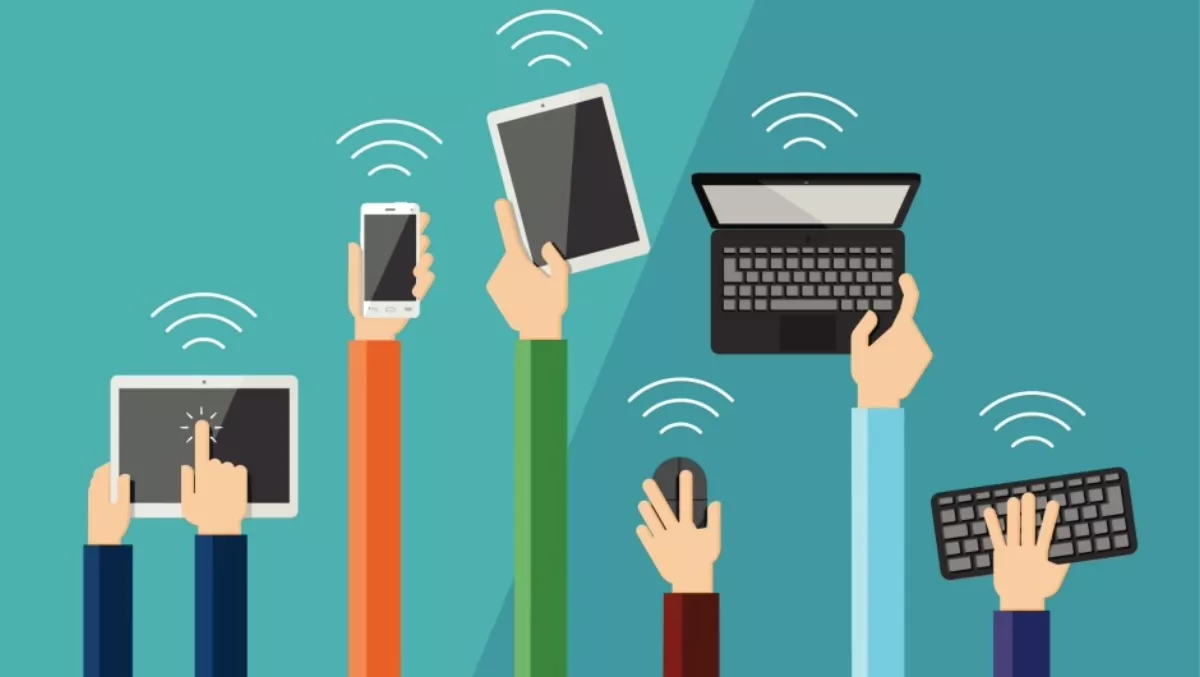 How can you best manage Apple devices at your organisation?
FYI, this story is more than a year old
Organisations everywhere are realising the potential that Mac brings to their employees by giving them the freedom to use the tools they already know and love.
A Mac will work with iPhone and iPad in ways no other computer can. And because they run many of the same apps, employees can move seamlessly between devices without missing a beat.
But how can you effectively manage the Apple devices at your organisation and provide the end-users with the content they need?
It was a question that Paul Cowan, Innovation and Technology manager at the University of Waikato, faced. They had around 325 Macs and over 1000 iOS devices with no easy way to manage them.
He states the New Zealand education market has been very Apple-focused over the last 20 years.
"We've been using multiple management solutions for our Apple hardware throughout the entire time I've been there," Cowan says. "We tried many different systems, but everything we do now, we start and end in the Casper environment."
Cowan affirms that the strength of the system lies in its simplicity.
"So much has been automated now – we had 10, 11, 12 different ways to tackle a problem beforehand, now everything we do happens in Casper," Cowan says. "If there is a solution that is shared to a problem, it is shared via the Casper environment to everyone else."
Cowan says that the user experience has improved enormously. Users are empowered, thanks to Casper's Self-Service and remote policy push out features.
"As an example, we had an issue when we used Active Directory," Cowan says. "If someone had their Mac on their home Wi-Fi system, there would often be a timeout when their computer attempted to connect to the directory system. Using Casper policies and profiles we were able to very easily suppress that behaviour on the machines, whereas previously that would have been a technical nightmare for us to sort out."
Cowan says the whole IT department agrees that Casper has a thriving community around it and has a very bright future.
The Casper Suite is a product from JAMF Software, a company full of people dedicated to the Apple platform and its success amongst organisations and businesses – regardless of your size.
The Casper Suite is designed to help make administrators lives easier by automating all the things they would usually have to do by hand. The package allows for end-users to feel comfortable in their environment being managed, without feeling like they're being managed.
The real distinguishing feature of JAMF (other than specialising only in Apple) is that they don't just provide a product and throw a hefty manual at you. They have pre-sales and post-sales teams offering support in all the regions – they're almost like an extension of your IT department.
"With JAMF Software, you get the benefits of our expert knowledge and experience of the Apple platform, our local support team, the training and services we offer, our Apple community involvement and of course the product itself," says Jamie Davidson, ANZ country manager at JAMF Software. "All those things combined allow pretty much any organisation to be successful with the Apple platform, understand how to manage it today and be prepared for changes in the future."
Davidson says the point of the Casper Suite is to "eliminate challenges of cost, complexity and user revolt with the management solution purpose-built to support both iOS and Android BYOD."
Committed to helping organisations succeed with Apple, JAMF has offered zero-day support for all iOS releases since the initial iOS mobile device management release in 2010, ensuring customers can take advantage of Apple's latest operating system and be confident their management workflows will be uninterrupted.
If you would like to know more about how the Casper Suite from JAMF Software can streamline your business, click here.
Related stories
Top stories