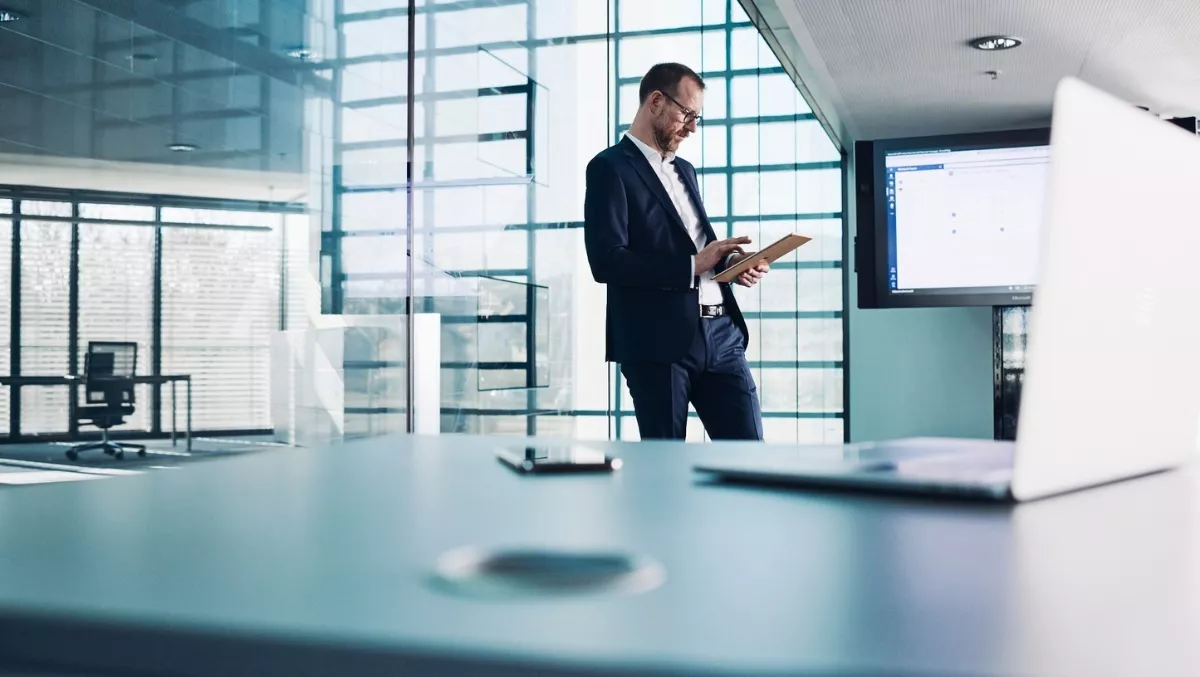 How CHG-MERIDIAN will transform asset management in New Zealand
FYI, this story is more than a year old
CHG-MERIDIAN has launched in the New Zealand market, bringing bespoke financing and asset management solutions to improve the efficiency, sustainability and cost control of local businesses.
The international firm is an independent provider of technology services to more than 12,000 customers in 28 countries. In 2018 the company acquired Australian firm Equigroup, which previously operated in New Zealand, bringing a wealth of understanding about Kiwi customer challenges and existing processes.
CHG-MERIDIAN operates in the three core areas of IT, industrial technology, and healthcare technology with technical and financial expertise.
Vice president of sales, Stephen Kerr, knows the challenges faced by New Zealand businesses with complex IT environments. Having 25 years of local and international experience within asset based financial organisations, Kerr understands the value of a trusted independent partner.
"Getting New Zealand businesses the right technology that is cost effective, efficient, and sustainable is exactly what we do. We are much more than your typical leasing company; we are flexible, we are innovative, and most importantly, we customise solutions for each and every client to deliver the perfect match," says Kerr.
CHG-MERIDIAN New Zealand country manager, David Crozier, has worked in the IT leasing business for 18 years. He has worked with customers directly as well as vendor partners and understands that working with a trusted partner is key to finding the right solution for difficult problems.
With passions for technology and sustainability, David is excited to share what CHG-MERIDIAN can bring to the table, particularly their carbon-neutral financing solution, carbonZER0, and asset management platform, TESMA.
In the world of technology, there is one brutal fact that tends to be overlooked: IT devices such as PCs, smartphones and servers generate carbon emissions over the entire lifecycle, from manufacture to end-of-life.
This is exactly the type of problem that CHG-MERIDIAN wants to solve, and it does so in a way that ensures organisations get the products they need whilst remaining environmentally friendly and accountable for their device fleets.
For more than 40 years, CHG-MERIDIAN has embedded sustainability in its DNA, offering end-of-life services that support sustainable reuse and refurbishment of used devices. The company has now taken this one step further with its new carbon-neutral IT financing upgrade, carbonZER0.
carbonZER0 uses a methodology in line with the greenhouse gas protocol to measure the amount of carbon produced by IT devices. Customers receive a certificate as proof of emissions saved.
Beyond carbon-neutrality and sustainable initiatives, CHG-MERIDIAN customers can have full transparency of the entire equipment lifecycle through its TESMA Asset Management Platform.
"Many businesses have technology stashed away in a cupboard, collecting dust and not being used. Customers who use TESMA have full transparency over their assets. They are able to track and trace equipment at any stage of the lifecycle and have full control of their technology portfolios," says Crozier.
TESMA is a central database for all key business information and makes it available in real time. The platform brings together commercial and technical information for transparent cost control and a detailed view of business assets.
CHG-MERIDIAN is not tied to specific manufacturers or banks and collaborates closely with customers to develop a sustainable, customised business concept for each customer's requirements.
Whether you are interested in securing carbon-neutral financing or ensuring that their fleet lifecycle remains as transparent as possible, CHG-MERIDIAN is a leading provider of choice for New Zealand businesses.
To learn more about CHG-MERIDIAN and their finance, asset management and sustainability solutions for New Zealand businesses, visit their website here.