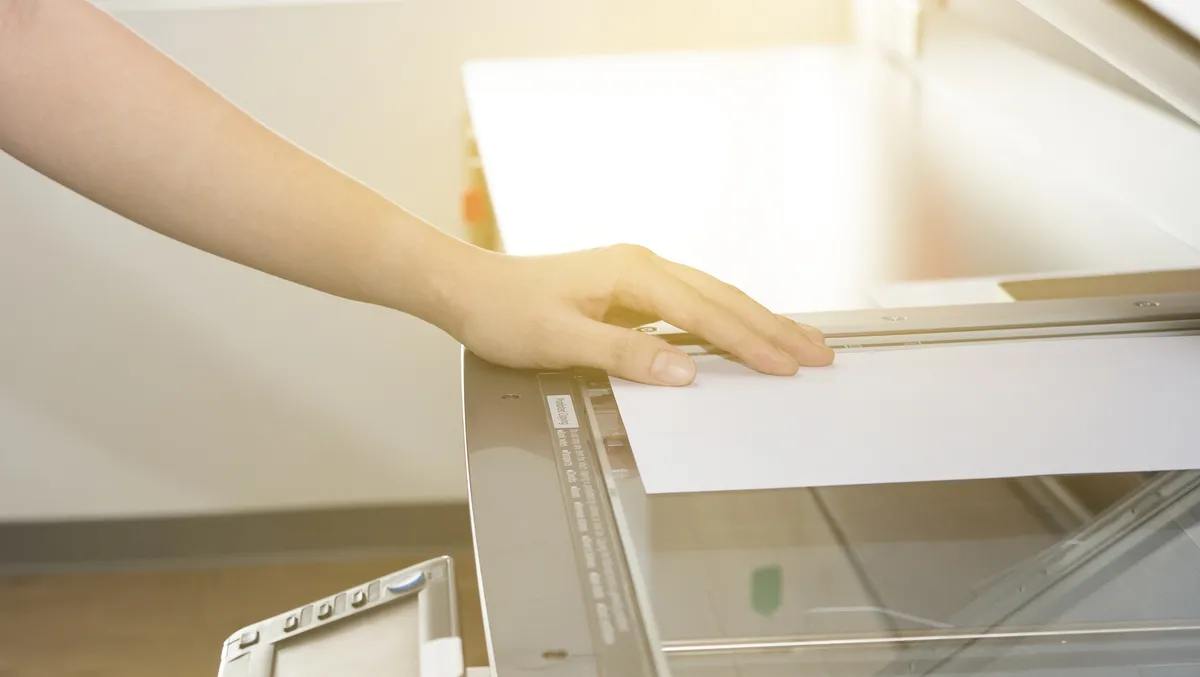 How Cloud-Based Print Management complements Zero Trust Architecture?
Fri, 16th Jun 2023
By Tom Raynel, Managing Editor
According to Microsoft, 96% of security decision-makers state that Zero Trust is critical to their business' success, with 76% already adopting Zero Trust security measures.
Zero Trust provides a more effective and proactive approach to security that can help to safeguard a company's digital assets and reputation.
Increasingly, print architecture is becoming an important consideration when implementing a strategy to achieve a Zero Trust environment. This is because printers can be vulnerable to cyber-attacks too. If a printer is compromised, it could potentially provide an attacker with access to sensitive documents and information.
Fortunately, sophisticated cloud-based print management solutions can provide the protection that's needed.
With its approach to Zero Trust and recognition as an outstanding cloud output management platform by the independent authority Keypoint Intelligence, it comes as no surprise that thousands of organisations around the world are choosing uniFLOW Online to securely manage their entire print and scan environment. From one cloud platform, this robust SaaS application boosts security, helps control costs and increases productivity.
IT security has significantly improved when compared against the days of traditional company networks. Today's cloud-based solutions create the most effective working environments for on-site, hybrid and remote workers.
Within a Zero Trust environment, users, devices, and services – whether within or outside an organisation – are assumed to be untrustworthy. All are perceived to be potential threats, and so, to protect against a breach, users must be verified continuously. Access policies are applied according to location, device, and requested data.
Evolving Environment
Over time, IT security has evolved significantly. In contrast to traditional access models, which relied on usernames and passwords to grant all users within a company network access to data, a Zero Trust environment operates in the opposite manner.
However, Zero Trust isn't a "one size, fits all" solution. Businesses need to tailor the principles of Zero Trust to meet their specific needs at any given time.
To do this, organisations need to implement Zero Trust principles for their existing IT architecture and then continuously adapt them as they progress towards a Zero Trust environment. An organisation will typically start with one network and security architecture, slowly transitioning to its final implementation model over time.
Regardless of the starting point, organisations can expect to receive immediate security, risk reduction, and investment returns.
As a scalable SaaS solution, uniFLOW Online is Zero Trust ready and enables organisations to evolve their IT infrastructure to meet their ever-changing needs.
Three Principles for Zero Trust Architecture
While Zero Trust is often spoken about as a key to IT infrastructure security, many organisations have developed their own definition of Zero Trust based on their own priorities for data security. This has led to a wide variety of benchmarks.
To maximise the benefits of a Zero Trust network environment, uniFLOW Online adapts three key principles defined by Microsoft and Google:
Verify explicitly;
Least-privileged access; and
Assume breach.
Verify Explicitly
Within a Zero Trust Architecture, users must apply a unique identity to access any service, device, or data. Identity Providers (IdPs) are used to automatically verify whether the person attempting access is who/what they say they are. More recently, Adaptive ID processes are being used to provide an extra level of authentication. Particularly valuable for managing remote and hybrid work environments, these processes tailor each user's authentication to the specifics of a request by calibrating multiple sets of risk indicators.
Least-privileged Access
Users can only perform actions they are entitled to do as part of their job. Most will only be allowed to print, scan, and copy on the devices they have been granted access to. Others will be granted a mix of rights, depending on their job requirements.
Assume Breach
Zero Trust architectures minimise attack surfaces by eliminating print servers, and because existing infrastructure does not need to be re-architected, organisations gain complete visibility into their network environment, which helps contain breaches if; and when they occur. End-to-end encryption is verified, and analytics provide visibility, drive threat detection and improve defences.
How does uniFLOW Online complement Zero Trust architecture?
Every organisation will operate with a different network architecture, depending on the size of the company, their priorities for security and the stage of their journey towards achieving a Zero Trust environment.
It may be that all users' PCs and printers are on the same network and can all talk to each other. There may be just a few network points. Or an increasingly common approach to achieving Zero Trust architecture is to have every network point isolated, regardless of the type of device. Known as micro-segmentation, within this network configuration, devices only talk to the Internet, so there is no lateral movement of any form on the local network.
Regardless, Canon's uniFLOW Online seamlessly integrates into all these network architectures to enhance security by storing documents on a user's PC, multifunction device, or in the case of a micro-segmented network, in the cloud, ready for release with authentication.
A micro-segmented environment, in which print jobs are stored on the cloud, optimises security for print and scan environments. The device pulls jobs down directly from the cloud once a user has identified and selected the jobs they want to release. They can do this from their desktop, mobile phone or by simply scanning a QR code on the device user interface. IP printing from the user's workstation directly to their desired printer is also supported in micro-segmented networks with just a power supply and a network cable. No other infrastructure or services of any kind are required.
On-site printer servers are no longer worth the risk
It should come as no surprise that many organisations are leaving their on-site printer servers behind. This is because they find them increasingly costly and difficult to maintain and manage, especially when there is more than one server, multiple devices and vendors in a fleet.
If the need to update servers and devices slips by unnoticed, users can find themselves working with redundant technology, and organisations can become exposed to hackers and intruders. Without sufficient controls in place, documents can be intercepted in print queues or simply picked up from the printer by unauthorised individuals, putting an organisation in breach of compliance regulations. The risks are just too high.
Moving print and scan management to the cloud within a Zero Trust environment reduces the costs and complexities of technology management and helps protect against the risk of a data breach.
Why Canon?
Canon has been the global leader in imaging for over 80 years. Renowned for innovation and security, our secure cloud print solution is trusted by thousands of organisations worldwide. Quite simply, uniFLOW Online is a leading software and has received many honours in its category.
These accolades are confirmed by an extraordinary five coveted Buyers Lab (BLI) awards in a row for uniFLOW Online, including the 2023 BLI Pick Award for Outstanding Cloud Output Management Platform. Presented by Keypoint Intelligence – the industry's most trusted resource for unbiased information – these awards give special recognition to manufacturers and products that performed above their peers in exhaustive lab tests.
Ready to learn more?
Want to find out more about how uniFLOW Online can transform your print and scan environment? Visit Canon's website below for more information and to talk to a Canon expert.