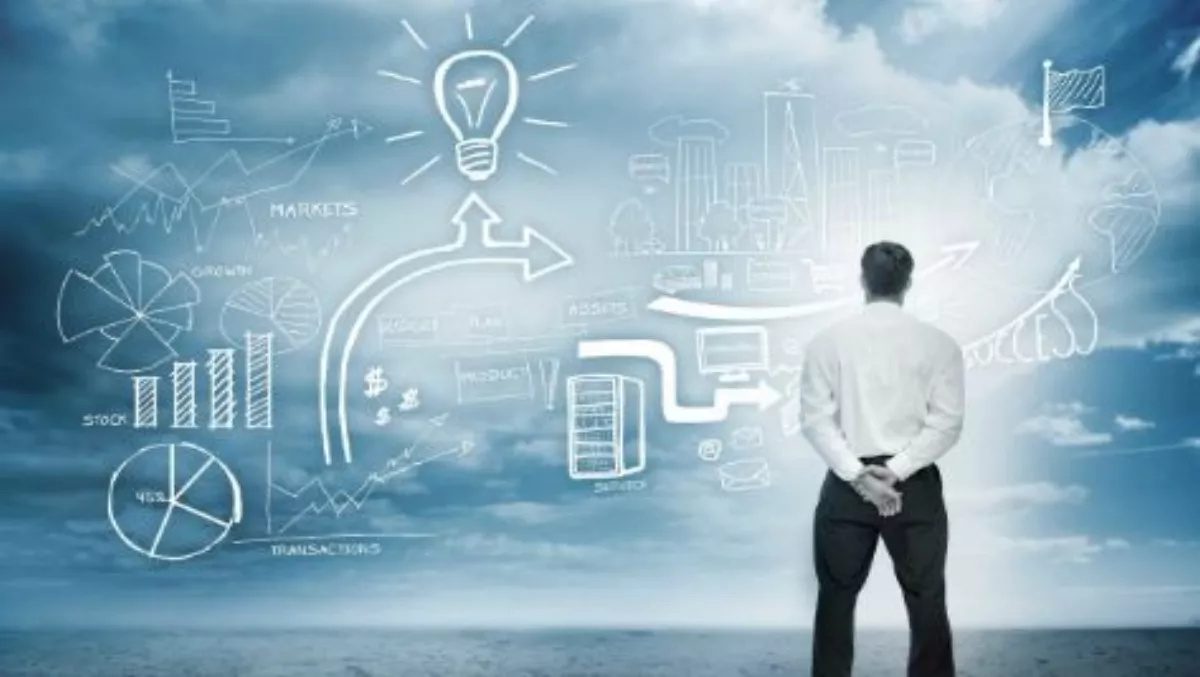 How cloud is disrupting the traditional business model
FYI, this story is more than a year old
Cloud is changing the way businesses buy and use technology, and disrupting the traditional business model.
Gone are the days when a brand name is everything. Now it's about how well the business model takes the customer's business itself into account.
"Cloud is a catalyst for new, innovative business models," says Steve Saunders, Alcatel-Lucent Enterprise (ALE) APAC director, cloud services.
"Technology has advanced to a point where every solution can do what you need it to. No longer are we talking about how good our technology is; we're talking about the business rather than the technology," says Saunders.
"IT will continue to become more relevant to the business. Technology will become more commercially aligned to how a business works," he says.
For instance, businesses will look for a service that takes into account specifics such as whether they use technology in an annual cycle or three year cycle, whether this fluctuates, if there are obvious patterns with on and off-times, whether they have special projects and bring on more contractors, and more.
New Zealand is very progressive in a lot of ways. Here, a number of businesses are already changing the way they buy and use technology, says Saunders.
This, combined with the fact that the PBX market is 'very competitive and crowded', demands that ALE changes the way they approach this market.
"If we want to succeed in this market we've got to be disruptive. A change in business model is common sense and in some ways is imperative.
"As a medium-sized global company, we have to be disruptive and clever - we have to evolve ourselves to remain relevant," he says.
Now, ALE approaches customers by first saying, "I don't want to talk about what we have to offer I want to talk about your business model."
ALE is currently focused on penetrating vertical markets, talking to customers and working to co-create commercial models.
These commercial models are based on a price per-user per-month structure, and account for the cost changes that naturally occur within a business.
In a hospitality scenario, which is the first vertical ALE penetrated with their new business model, an accommodation provider only pays for PBX when rooms are filled.
This was a 'simple but logical' place to start, says Saunders.
This business model can be applied to a number of industries. For instance, aged care customers can be charged 50 cents per patient per day.
In this model, customers only pay for what they use, and business partners only pay ALE what the customer pays them.
This means ALE shares the risk with partners and customers.
With this new approach, ALE is establishing brand recognition and increasing market awareness, as well as having a more active relationship with partners and customers.
"Underlying all of this is our partner strategy, and finding partners that are capable of changing their business model, embracing innovative ways of doing things, and are specialists in vertical markets already," Saunders says.
ALE is aiming to join up with partners that are well established but don't have telephony services as part of their portfolio.
The company's primary partner in New Zealand is Cogent.
"Cogent is very innovative and open to working with different business models," says Saunders.
They're 'totally on board' with ALE's approach to the PBX market.
"The telephone is going to continue to be a critical device in human behaviour. People like talking to people.
"Just because you take the phone of the desk doesn't mean you need a telephone system – it's the glue that brings it all together.
"A PBX investment is still important for today's businesses, but how they make this investment has changed," Saunders says.
Related stories
Top stories