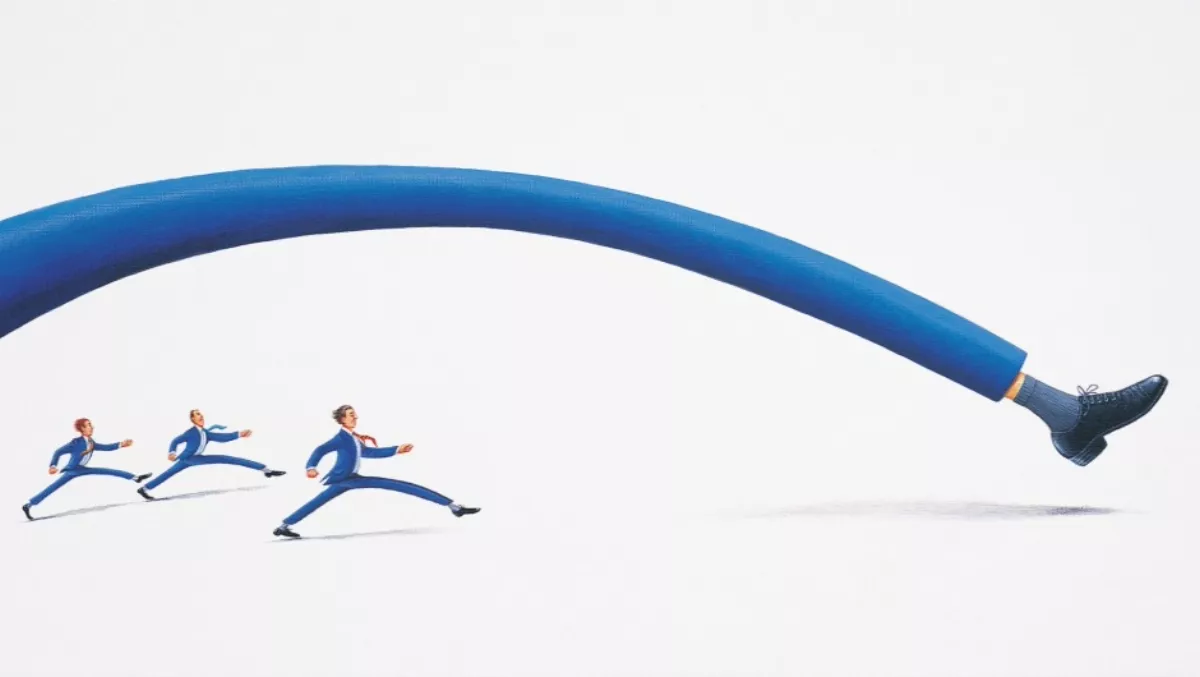 How did this SMB ensure continuity and save thousands of dollars?
FYI, this story is more than a year old
Every business faces unique challenges because of varying circumstances – Whangamata Super Liquor's came down to their location.
It's almost a definite that anyone who resides in Auckland will know of the seaside town, but for those who are unaware, Whangamata is a very popular holiday town in the Coromandel.
The population sits around 3,000 during the colder months and then skyrockets to over 70,000 during the warmer holiday period.
"During the summer it is a very busy business," says Neil Sharpe, co-owner of Whangamta Super Liquor with his wife, Ruth. "This means we've got a fairly strong requirement for a fail-safe connection – network downtime at the wrong time would be a disaster.
Unfortunately for the Sharpes, given Whangamata's volatile population, they were no strangers to downtime, as Neil says it would pretty much be almost exactly half an hour each time, and that could happen two or three times in a day. They did have an existing cellular backup system in place, but it wasn't doing the job.
"Effectively, in an outage our EFTPOS system would try the landline/ADSL system first, and then if that was down, it would go to the cellular and do the transactions," Sharpe says. "But every time that happened, each transaction itself took about 17 seconds. This meant it went from 2-3 seconds to do a normal transaction to almost 20 - which when you've got queues of people waiting, completely crashed the whole thing.
Sharpe quotes a specific time when he realised they needed a change. It was New Years's Eve and there were around 300 people in the store at the time – about 5,000 people go through the shop on New Year's Eve.
"We opened at 9am and at 9:30am the ADSL line crashed and it was down for about 40 minutes," Sharpe says. "We were processing at around 17 seconds per transaction, and people were waiting in the shop for up to 45 minutes to try and get through. It just wasn't acceptable.
Sharpe says the failure that day probably cost them in excess of $10,000, as people were constantly driving in, viewing the carnage in-store and then just driving out again.
"I went to a meeting with Super Liquor who were talking about a new EFTPOS system to be rolled out throughout the franchise in New Zealand and one of the IT guys was talking about a faster cellular backup system – I didn't realise there was such a thing," Sharpe says. "So I jumped online and started researching it, and I came across the Cradlepoint dual-SIM cellular solution. I thought it looked pretty good, so I emailed them and they put me on to Snappernet, who actually contacted us and it's been smooth sailing from there.
The Sharpes have now deployed a Cradlepoint IBR1100 modem with dual sims (he uses Vodafone and Spark) for failover to separate network providers and WiFi for their wireless devices.
"Since we've put the Cradlepoint solution in at the beginning of November 2015, it has been rock solid the entire time," Sharpe says. "We haven't had a single failure, when before it was happening at least weekly. The best thing is, we don't even notice when it goes down – it fails over and fails back without noticeable delay.
Sharpe says one of the best features of the Cradlepoint solution is the dual-provider backup.
"We don't even know how much we've actually used it, because we just have two $10 a month data SIM cards for both networks in there," Sharpe says. "It costs us $20 a month for these SIM cards but that's basically paid for in two or three transactions when we're busy.
In terms of recommending to other businesses, Sharpe wouldn't hesitate.
"All up, it cost us around $2500 dollars to put in place, but I think it's probably the best $2500 we've ever spent," Sharpe says. "Any business that has an issue with stability with any ADSL line – and I imagine there probably plenty of businesses like that – I would strongly recommend it. It is a no-brainer, as it is so fast that it becomes seamless.
To learn more about how Cradlepoint solutions can enable your organisation's business continuity, click here.