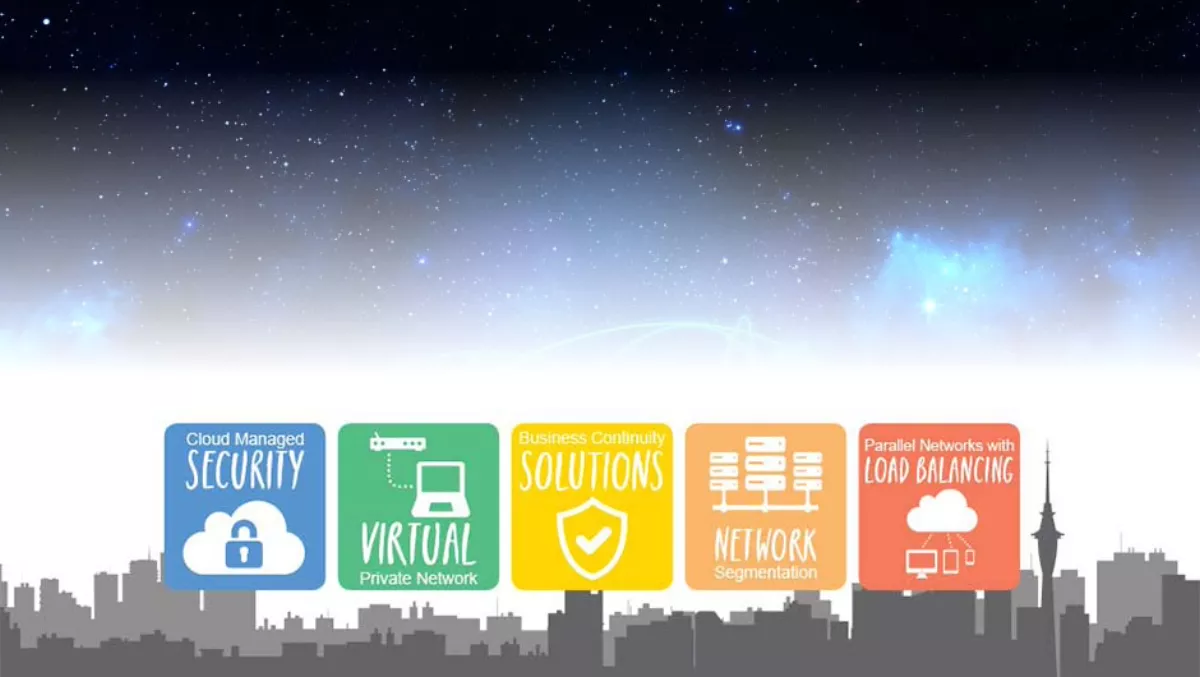 How can you ensure your business stays online?
FYI, this story is more than a year old
In today's modern world, you would be hard pressed to find a business that doesn't maintain a significant dependence on cloud-based computing. Being able to use a network of remote servers hosted on the internet to store, manage and process data has streamlined the entire practice of business, in addition to saving substantial amounts of time and space.
However, have you considered what you would do in the event of an internet outage? The inherent risks of geographical separation from the business to the cloud service provider cannot be understated.
If your wired internet connection experiences a service disturbance, your business will be exposed to risks of lost revenue, productivity and a negative customer experience.
It's a scenario that no business wants to face, but given that most NZ Retail Service Providers (RSP) are only able to offer 99% availability, the question isn't whether your business will lose internet connectivity, but how to protect your organisation from loss and disruption when it happens.
And it's not just your cloud access that will be affected. For example, imagine if you run a retail business and your customers are ready to pay with their credit card, but your cashier has to tell them that your system is down.
In this case, you would effectively only be able to accept cash payments, while your customers become increasingly frustrated and prone to launching damaging attacks on social media.
Rather than coping with the revenue loss, brand damage and lack of access to the cloud, it's best to mitigate the chances of these risks in the first place.
DSL and UFB (Bitstream2) are among the most affordable options; because of this, there can can be long disruptions of service with no compensation to your business.
You can reduce your risk with a premium service (SDSHL, Bitstream4) as these will usually have a service level agreement aligned to business needs. However, even then they still maintain up to a four hour response time and cost nearly ten times the price of a DSL or UFB connection with a very high installation expense - which can be too expensive for many businesses.
What's the solution?
As internet speeds and reliability have progressed, so too has the efficiency of mobile data, as the cost has dropped significantly since its introduction.
Both 3G and LTE offer speeds that are fast enough to keep most business applications running effectively. Perhaps most importantly, though, the upfront charges and expenses are quite low, resulting in a fairly quick return on investment.
Huawei AR Routers offer mobile failover with dual SIM support, so your business can keep running even when your internet isn't.
The are other forms of mobile broadband connectivity that should be considered (such as the Vodafone Vodem, Spark T-Stick and the 2degrees USB modem with most of these being manufactured by Huawei) but an IT manager will able to offer the best advice, as without an APN these are far from elegant.
Fortunately, the Huawei AR Router solutions with built in LTE failover allows businesses to mitigate all the risks associated with internet disturbances in a reliable and cost efficient way.
If you are interested in securing a business continuity solution for your organisation please feel free to contact your Atlas Gentech account manager or view:
Related stories
Top stories