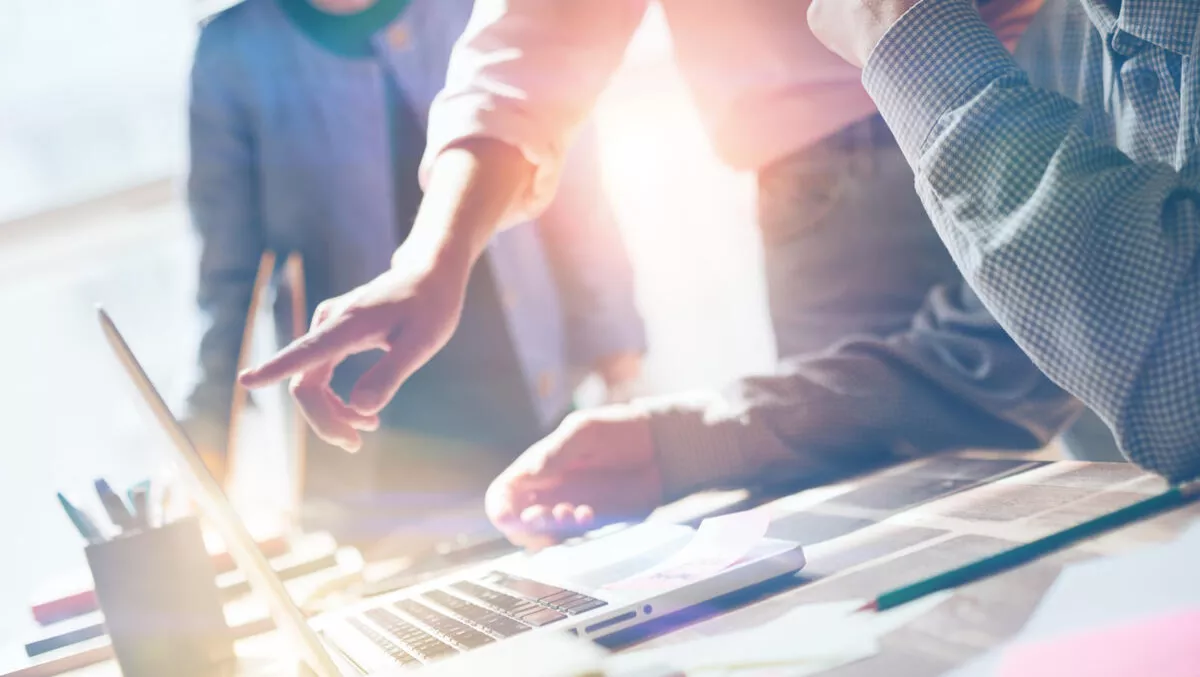 How to improve business efficiency with effective networking support
FYI, this story is more than a year old
Maintaining an organisation's network remains a significant drain on an IT professional's time, especially when the root cause of a networking issue cannot be determined.
That's according to Netscout, a provider of application and network assurance solutions to its enterprise, government, and communications service provider customer base.
Amit Rao, director, APAC channels, Netscout, explains, "An increasing number of businesses have remote offices and mobile staff, which leads to an increasing number of remote networking issues that have the potential to significantly impact the revenue and productivity of a business.
Rao says there is a real opportunity for businesses to realise greater efficiencies by improving the processes and management behind the network, particularly where remote networking is concerned.
With that in mind, Rao has compiled a list of best practices for efficient network maintenance:
1. Investment in cloud-based network management tools.
Many IT professionals are now called upon to resolve remote networking issues. The willingness of many to use mobile devices for this purpose is a positive step, but it is also important that they are provided with the tools they need to do this.
Cloud-based monitoring, testing, and management tools from a trusted third-party provider can offer the kind of robust toolset that IT professionals currently lack to provide comprehensive remote support.
2. Improved documentation.
With detailed documentation, the troubleshooting process can become much faster and more efficient.
Establishing a documentation protocol within the business lets IT professionals make sound decisions to escalate an issue to a third-party support team, leading to quicker resolutions.
3. Proactive monitoring.
The best way to minimise tickets is to proactively manage networks and address issues before they arise.
Proactive monitoring tools let busy or otherwise small IT teams quickly locate and address issues before a ticket can be registered, which helps to keep the overall flow of tasks to a minimum.
4. Better dispersion of skilled technicians.
Businesses with a large number of remote offices will naturally have a larger volume of remote networking issues.
Dispersing skilled technicians to address many of these issues locally is a good management practice, particularly if they're able to fulfill their other functions from remote locations.
5. Establishing a help desk.
Establishing a first touch support resource can help an organisation deal with many of the minor technical issues. This goes beyond networking, to the general IT of the business, without becoming a drain on the IT professional's time.
With the right documentation and processes in place, the establishment of a help desk won't require an investment in additional headcount or expertise. The help desk just needs a centralised go-to person within the organisation that other employees know to contact first before escalating their issue to the IT professionals.
Rao says it is possible for businesses to start making immediate gains by improving the efficiency in which they troubleshoot remote networking problems.
"The immediate goals should be to reduce the number of tickets, improve the speed in which those tickets are resolved, and minimise the number of tickets that need to be passed to a third-party provider.
Rao concludes, "In general, achieving these three goals requires the IT team to have better access to more sophisticated tools and resources made possible by cloud-based management tools.