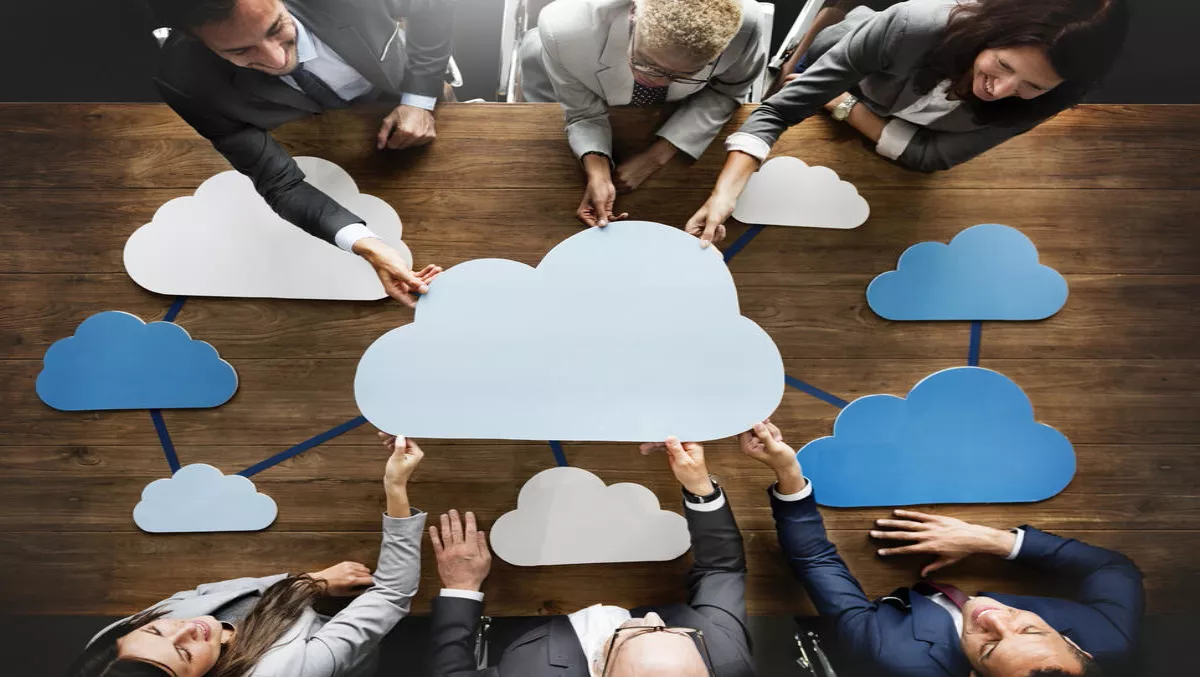 How to leverage the triple threat of HR, Finance and Payroll in the cloud
FYI, this story is more than a year old
Stop, collaborate and listen.
It's not often that nineties song lyrics make their way into articles about software systems, but those four words also happen to quite nicely sum up the best practice approach to successfully managing your business' digital transformation.
The shift towards digitisation and the growing importance of data is compelling organisations to pause and take stock of their IT processes - to rethink their continued investment in cumbersome legacy systems and instead explore more agile, streamlined ways of working in the cloud.
But digital transformation can't and shouldn't be approached in a piecemeal fashion, department by department.
To be successful it has to be collaborative. In fact, it's never been more important for businesses to embrace internal collaboration and the sharing of knowledge.
Through working alongside, listening to and gaining insights from your fellow line-of-business leaders, you can ensure that every department is engaged in delivering the same strategy - and crucially, referencing the same systems and data as they do so.
Nowhere is this collaboration more critical than in the areas of Finance, HR and Payroll. Ok, I hear you.
The idea of aligning Finance and HR functions in the cloud is hardly a revelation - no two back-office areas are more connected. But does Payroll really need to be part of the mix?
The answer is most definitely yes - and here's why.
At the most basic and fundamental level, your Payroll function is inextricably entwined with your HR (and ergo your Finance) function because it uses the same core data.
Employee data from your HRIS needs to be replicated to your payroll system on time, without error and in the right format to ensure one of your most business critical processes runs correctly and on time.
Becoming data-driven requires that you get these kind of base-line, back-of-house processes right first and that all three business functions are all working hand-in-glove.
Decoupling Payroll from HR and Finance, on the other hand, is a one-way ticket to data integration issues and you may find yourself dealing with a cascade of errors across the business.
That's reason enough to ensure these three functions are fully integrated. But it's not just internal business processes that benefit from an alignment of back-of house functions.
An examination of the big issues and risks affecting finance function performance now and in the future indicates that the triple threat of HR, Finance and Payroll in the cloud could go a long way towards solving or at the very least mitigating many of these challenges.
How an aligned, cloud-based approach can future-proof business against external drivers of change
The recent Oracle report, Modern Finance: Driving Transformation from Within, surveyed 1900 finance decision-makers across the UK, Europe and Middle East to better understand the challenges they face. The results paint a striking picture.
40% of finance leaders identified the rising costs of doing business as one of the biggest external drivers of change.
Given that people are typically a business' most expensive asset, cloud-based HR systems have an important role to play here because they provide accurate and up-to-date people analytics, which in turn enable HROs to uncover staffing trends and optimise staffing structures in order to improve the bottom line.
What's more, streamlining both HR and Payroll solutions to modern cloud platforms has the benefit of reducing overheads, ending the need to keep throwing money into the bottomless pit of legacy technology maintenance. Digital transformation also brings with it the advantages of AI, automation, and robotics, all of which support optimisation and cost reduction.
A further third of finance decision-makers pinpointed changes to regulations and legislation as a growing concern - another win for joined-up HR and Payroll functions in the cloud.
Alignment to legislation is one of the biggest benefits of this approach, reducing the time and effort required to keep HR teams across regulative changes and reducing the likelihood of non-compliance.
Why people analytics and accurate, single-source data hold the secret to mitigating risk
When asked to identify the biggest risk factors to finance function performance over the next two years, respondents in the Oracle study singled out employee performance as a huge potential issue for business, second only to macro-economic issues.
Here's another area where smart CFOs should be collaborating with their counterparts in HR and Payroll.
Modern HR cloud platforms collect critical data which allows HROs to assess employee engagement levels and ensure they feel engaged and empowered within the business.
This means they are more likely to perform well and be retained long-term.
Similarly, employees not getting paid correctly or on time can significantly impact staff engagement and happiness levels and have major ramifications for your business - another reason why establishing a single source of truth for Payroll, HR and Finance data is so business-critical.
To a slightly lesser extent, future skills shortages are another risk factor finance leaders have on their radar.
A joined-up digital approach could help to mitigate these risks too: cloud HR systems give you a much better understanding and clearer picture of your talent, thereby ensuring you have the right talent for the right job and can identify future needs ahead of time.
Collaboration equals innovation
There's growing recognition across the board that collaboration between Finance and other key functions is becoming ever more important.
It's no surprise that, as CFOs become more accountable for business success, they are looking to leverage the expertise and analytics of other business functions to help them make big strategic decisions.
But it's still not happening as it should.
Almost one third of finance teams included in the Oracle report admit that a lack of alignment between Finance and the wider business is standing in the way of change.
Meanwhile, more than half expressed concerns that their current systems won't be able to respond to the future demands of their organisation.
It's a big worry. The lack of flexibility and agility which comes with burdensome legacy systems can leave big organisations trailing in the wake of their smaller, more nimble competitors.
But with three quarters of finance leaders agreeing that a standardized system would allow them to innovate more quickly and effectively, it may only be a matter of time before this collaborative, fully-aligned approach becomes the new standard.
Article by Ruth Postle, Managing Partner, Oracle Cloud, Presence of IT