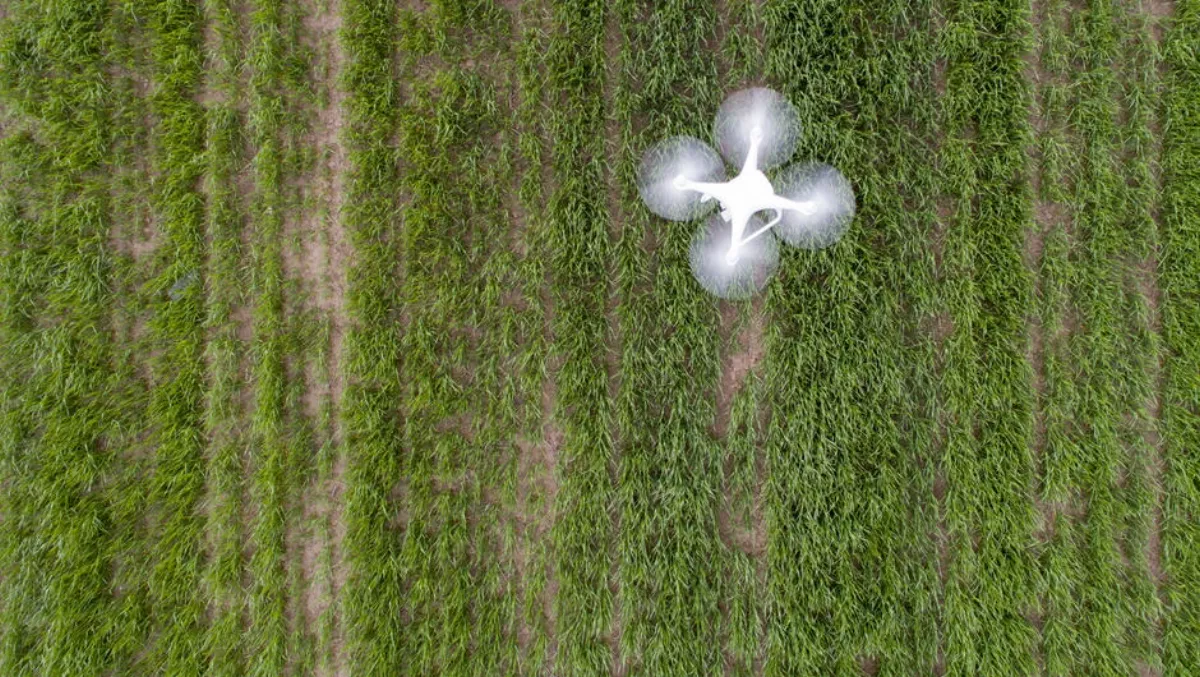 How Microsoft's new drone deal will help farmers combat crop disease
FYI, this story is more than a year old
Civilian drone and aerial imagery technology company, DJI, has signed a deal with Microsoft to bring drones to enterprises and farms around the world.
The partnership will bring advanced AI and machine learning to DJI drones to help businesses access the benefits of commercial drone technology and edge cloud computing.
The deal will see DJI release a software development kit (SDK) for Windows that extends the power of commercial drone technology to one of the largest enterprise developer communities in the world.
Using applications written for Windows 10 PCs, DJI drones can be customised and controlled for a wide variety of industrial uses, with full flight control and real-time data transfer capabilities, making drone technology accessible to Windows 10 customers numbering nearly 700 million globally.
With DJI's SDK for Windows, developers can build native Windows application that can remotely control DJI drones including autonomous flight and real-time data streaming.
The SDK will also allow the Windows developer community to integrate and control third-party payloads like multispectral sensors and robotic components like custom actuators, exponentially increasing the ways drones can be used in the enterprise.
"As computing becomes ubiquitous, the intelligent edge is emerging as the next technology frontier," says executive vice president of Microsoft's Cloud and Enterprise Group, Scott Guthrie.
"DJI is the leader in commercial drone technology, and Microsoft Azure is the preferred cloud for commercial businesses," he claims.
"Together, we are bringing unparalleled intelligent cloud and Azure IoT capabilities to devices on the edge, creating the potential to change the game for multiple industries spanning agriculture, public safety, construction and more." In addition to the SDK for Windows, Microsoft and DJI are developing commercial drone solutions using Azure IoT Edge and AI technologies for customers in vertical segments such as agriculture, construction and public safety.
Windows developers will be able to use DJI drones alongside Azure's cloud and IoT toolset to build AI solutions that are trained in the cloud and deployed down to drones in the field in real time.
This adds to Microsoft and DJI's existing relationship; the duo is already working together to advance technology for precision farming with Microsoft's FarmBeats solution.
This technology aggregates and analyses data from aerial and ground sensors to detect heat, light and moisture to provide visual insights into crops, animals and soil on the farm.
Microsoft FarmBeats integrates DJI's PC Ground Station Pro software and mapping algorithm to create real-time heat maps on Azure IoT Edge. This enables farmers to quickly identify crop stress and disease, pest infestation, or other issues that may reduce yield.
DJI's SDK for Windows will be broadly available in fall 2018.
Related stories
Top stories