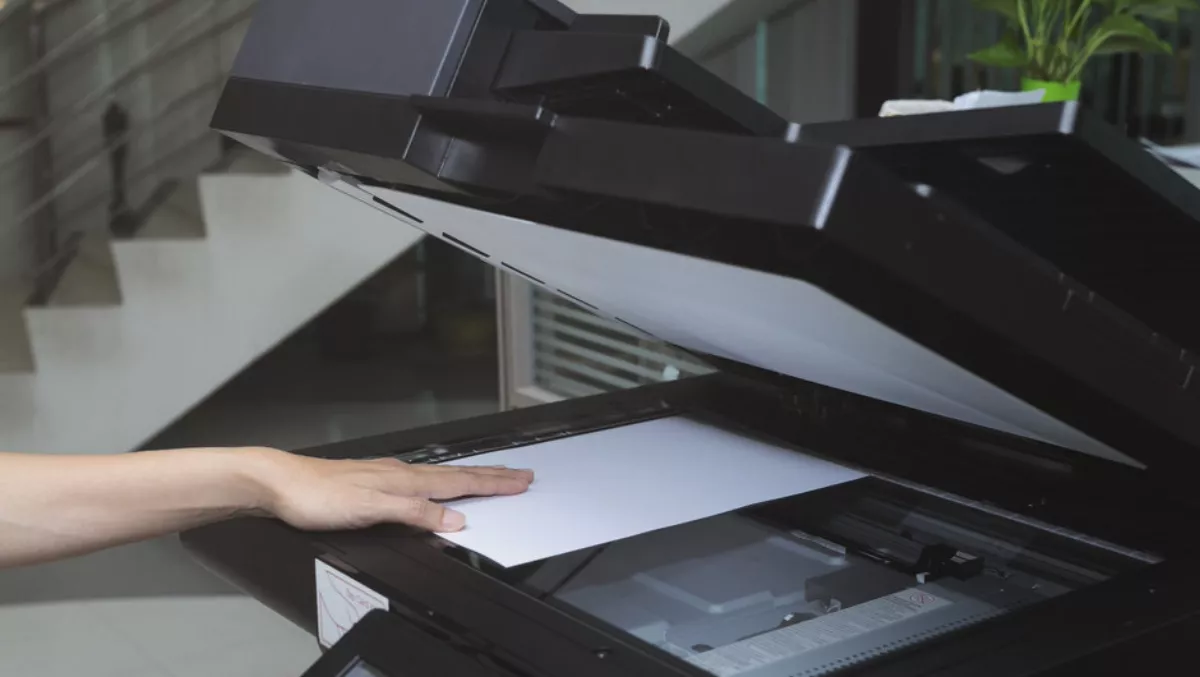 How printing solutions can help save the planet
FYI, this story is more than a year old
Every business, regardless of size, contributes to the wider impact on the environment. Organisations have a choice in how they do business and looking after the environment is a proactive decision, according to Y Soft.
Y Soft A/NZ MD Adam O'Neill says, "Taking steps to reduce the impact an organisation has on the environment can be perceived as time-consuming and expensive. But going green doesn't have to impact profit margins.
"Reducing the environmental impact of the organisation can include things like removing single-use plastic from the office or reducing water usage. One great place to start is to review and optimise the print environment."
Y Soft has identified five key ways organisations can become more economical and reduce their environmental impact:
1. Energy consumption. According to EnergyUseCalculator.com, commercial printers can use up to 50 watts on standby and 500 watts when printing. By switching to a renewable energy supplier or source, organisations can save money and help the environment. Print infrastructure can consume significant power, leading to increased CO2 emissions.
By optimising print infrastructure, the number of printers and servers required can be reduced, which not only reduces emissions but also costs. Further savings can be made by turning machines off or activating standby modes when not in use.
2. Smart printing. On average, each office worker uses 10,000 sheets of paper each year, which is more than two trees' worth of paper, and much of this is swiftly discarded or lost. The Clean Air Council and the Environmental Protection Agency (EPA) report that 27 per cent of copy paper is in fact wasted.
Printing fewer pages uses less energy. So, using less paper helps the environment, as well as the business's bottom line. Pull printing includes an authentication option so a print job will only print when the user is at the machine ready to collect it, so it eliminates abandoned prints and minimises wasted resources.
3. Recycled paper. Offices use reams of paper every day and the impact can be devastating on forests. Producing 100,000 sheets of paper from new sources requires more than eight trees and almost 2,000kWh of energy. It is more energy efficient to create paper from recycled sources than to create it from scratch, so businesses should choose paper with a high recycled element.
4. Device management. Multifunction devices offer a number of areas that can be addressed to minimise their impact on the environment. This includes centralising the management of print services with a print management solution.
Organisations will discover that some printers are under-utilised or that personal printers are wasteful and, when used with pull-printing, unnecessary. This knowledge helps businesses track and act on how machines use consumables such as ink and toner to aid waste reduction.
5. Recycling. Printing produces vast quantities of waste paper daily, along with consumable waste such as toner cartridges and old printers. Although pull printing will reduce unwanted printouts, it sometimes happens that an employee prints something and immediately sees a mistake.
To encourage recycling, businesses can place a bin to recycle scrap paper next to the printer and have clearly identified the paper and plastic bins around the office. If the documents do not contain sensitive information, they could be recycled in-house by shredding and using them for packing material. Some local organisations will also take printer cartridges for recycling.
O'Neill concludes, "Proving the ROI of implementing green initiatives can be difficult. Implementing solutions to help report on savings made on timber, CO2 emissions, energy, and water help organisations demonstrate their impact.
"While an organisation's ecological footprint can feel a little overwhelming, there is plenty that can be done to ensure print environments and methods can minimise it."

Related stories
Top stories