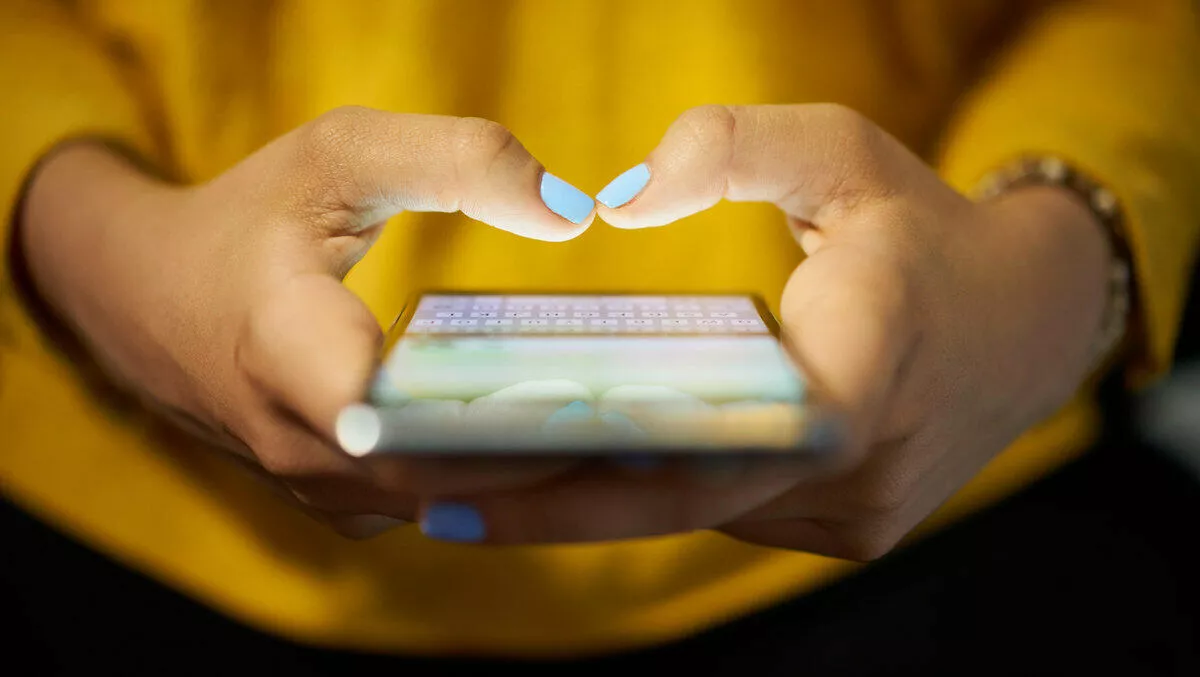 How SMS became the trusted mode of customer communications
Thu, 31st Oct 2019
FYI, this story is more than a year old
It's been nearly 27 years since the first text message was sent, changing the way we connect and interact.
In many instances, the traditional email has been replaced by text messages which I like to think of as being similar to a digital post-it note.
They work best when short and to the point which is why they're still one of the most efficient forms of communication between businesses and their stakeholders.
The immediacy of a text is also why in the United States alone, more than nine trillion SMS messages are sent each year and the number continues to grow.
From 2007 to 2017, the volume of texts sent each month increased by nearly 8,000 percent.
That's a pretty enviable growth rate for any platform, and although some of this growth can almost certainly be attributed to how much time most of us spend on our mobiles, texts cut through our busy lives.
About 90% of text messages are read within three minutes of receipt and we're seven times more likely to respond to a text than an email.
Our mobile number has also become part of our identity – people may upgrade their devices, but few will change their mobile number.
Our mobile number links us with important clients, our doctor, dentist and bank, loyalty schemes, families and friends and much more.
They make us easy and quick to reach which is why so many businesses, government organisations, finance companies and health care providers are investing and utilising mobile-based technology such as ours to connect with their customers.
And while the novelty of sending texts, images and videos may have worn off, knowing exactly who is on the other end of our messages has never been more important as risks of cyber breaches increase.
Over the next few years, I believe there will be even more focus on enterprise messaging and more specifically how these messaging interactions with customers will ensure their personal data is protected.
In a world of increased phishing, cybersecurity risks and fake news, those sending and receiving critical information need to know more than before its secure.
Trust will be the cornerstone of the next few years in communication alongside a need for deeper customer understanding to ensure our clients' information stays relevant and respected.
This need for stronger customer relationships was the catalyst for Soprano creating a trusted mobile interaction messaging infrastructure back in 1994.
Twenty-five years later, we continue to deliver trusted mobile interactions on behalf of our clients, across a diverse range of geographies including Asia Pacific, Europe and North and South America.
We're proud of the role our trusted mobile interactions platforms are playing in improving people's lives - providing them with important information and strengthening relationships between parties.
We work with major financial institutions to enhance their data privacy controls with encrypted data to reduce the risk of security breaches.
And we provide security enhancements for existing systems using mobile messaging for two-factor authentication and one-time passwords to keep financial data safe.
In the health sector, for example, we support major hospitals that employ our SMS service.
Previously one hospital used a service which only sent one-way SMS to patients, parents and caregivers.
Working with us they now use MEMS for two-way appointment reminders, treatment updates and post-op care.
It's greatly reduced the volume of no-shows, reducing hospital costs, and improving patient wellbeing.
Removing barriers for distribution and risks around delivery means enterprise organisations and governments can focus fully on messaging content.
The process has been made simpler too – today's enterprise platforms enable simple integration of their data with a messaging solution, creating a seamless experience for the end receiver.
And while it might be an enterprise messaging vendor delivering the information, for all intents and purposes, it comes from a person's bank, healthcare provider, government entity or favourite retailer.
This provides confidence and greater engagement between the two parties.
Growth in the enterprise messaging sector is been driven by a number of factors including customer demand for increased interoperability and two-way interactivity between enterprise and social messaging platforms.
Our response was the recent launch of Soprano Connect, new digital interactive digital channels which our early adopter customers and telco partners in the United States, Europe, Asia Pacific and Australia are now trialling across WhatsApp and Rich Communications Services (RCS).
It's been a big year in the enterprise messaging industry, and we're excited about what 2020 will bring.
Looking ahead, the fundamental need for trusted communication will remain, and while the delivery of information may change, the mechanism will not.
Smartphones aren't going anywhere.
In fact, I expect to see even more mobile interactions over the next five years.
That's why our team is focused on enabling our clients to improve their communication with their clients, maintain their privacy and keep messaging efficient, effective and relevant – all through the humble text.