Partner content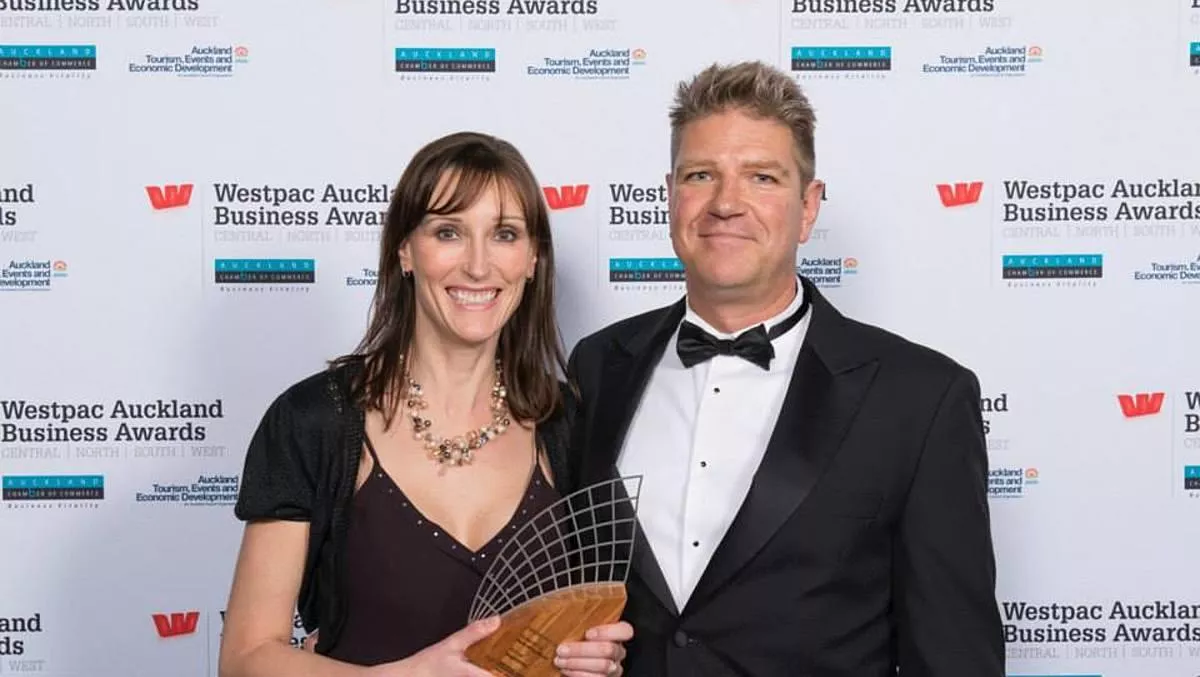 How SnapComms, a Kiwi startup, turned an enterprise comms tool into a global powerhouse
FYI, this story is more than a year old
Advances in communication technology have made it easier than at any other time in human history to send a message to anyone on Earth, regardless of proximity.
Consumers are provided with a slew of different ways to communicate: messaging apps, emails, social media, forums, remote collaboration tools – the list is extensive.
But nowadays, it's getting harder for enterprises to cut through the noise created by such a huge array of mediums to deliver messages, and reaching their employees in a meaningful way can be difficult.
SnapComms saw this problem and solved it by creating a single communications software platform, which is now so popular that it's helping big businesses across the world connect with their workforce in a more efficient way – with enthusiastic support from none other than Microsoft.
Here's how a fledgling New Zealand startup went from having one client in 2007 to serving 2.5 million enterprise users in more than 75 countries, including several Fortune 50 companies.

A big idea
The company was formed when co-founders, Dave Selby, Chris Leonard and Sarah Perry saw large enterprises struggle to reach employees with so many distractions in the workplace.
"By the time information trickles through the organisation, a lot of time has already passed, and vital actions may have been missed, not to mention some staff remaining in the dark about crucial updates," says SnapComms general manager of technology Tyrell Cooney.
Co-founders Selby, Perry and Leonard saw this problem happening repeatedly and refused to accept that it was just the nature of being a large organisation to cope with these challenges.
So they set out to develop a scalable platform that would allow organisations to radically improve their internal communications.
Their main goal was to grab readers' attention with their messaging. Thus SnapComms was born, and instead of receiving dull emails, employees started seeing urgent 'read now' screen takeovers, tickers with scrolling updates like on news sites and even screensavers and wallpapers transforming into digital billboards.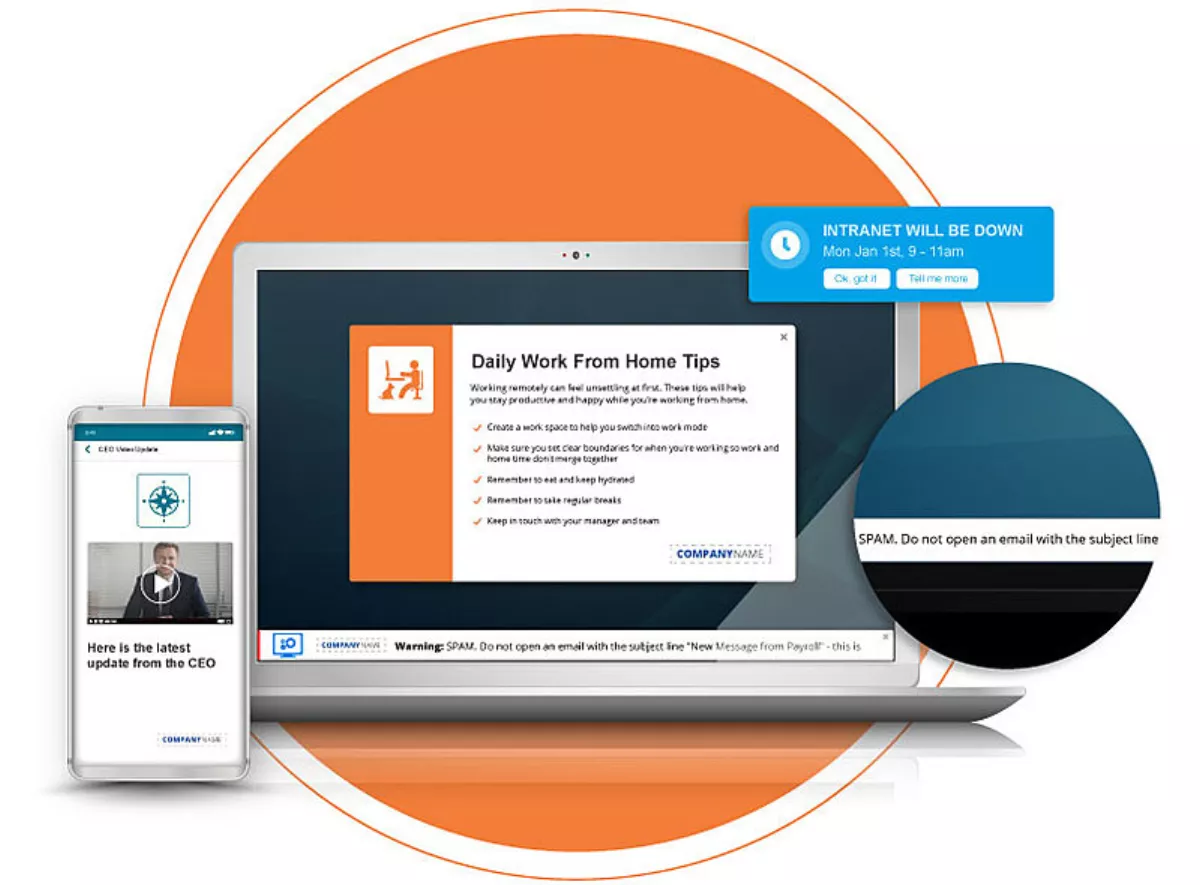 The solution worked, and the tiny Kiwi startup snagged its first major client: Vodafone NZ. But after achieving success in Aotearoa, it set its sights on loftier heights.

Migration to the cloud
SnapComms decided it needed to host its software on the cloud on a global scale, and it wasted no time in choosing a cloud provider.
"We're asked all the time why we chose Microsoft Azure and it came down to a number of factors," says Cooney.
"We realised that as we stored more and more customer data, we needed really robust security processes and systems in place. Under this framework, we just couldn't have managed the risks if we'd kept the system on physical machines."
The communications tool also needed a platform that could facilitate its ambition to go global, to deliver its services to businesses large and small around the world.
Not only did Azure integrate incredibly smoothly with SnapComms' web programming software, it also allowed SnapComms to be creative and clever while also giving it the ability to deploy worldwide, growing alongside its customers.
Above all, it needed to be scalable so that it could adapt to the differing needs of the global clients SnapComms was setting its sights on.
On top of all the benefits that Microsoft provided, the tech giant also put SnapComms on a 'fast track to success' through its FastTrack for Azure programme.
This provided SnapComms with funding and tailored guidance from Azure engineers that helped with the rapid design and deployment of its cloud solutions, and to make the platform and its services more secure and resilient.
"The support we've received from Microsoft has been great and they are always looking out for our best interests," says Cooney.
For all these reasons and more, the partnership with Azure made sense, and SnapComms only went up from there.

Communications technology that's saving lives
With its partnership with Microsoft secured and with SnapComms set up for success in the future, SnapComms set out to identify industries where its solution could be utilised best.
The healthcare industry was a notable standout. Effective and clear messaging is critical in this space, where a lapse in communication can be the difference between life and death.
And with the full brunt of the COVID-19 pandemic testing modern healthcare on an immense scale, strong internal communications are more vital than ever.
Healthcare providers make up 35% of customers for SnapComms, with hospitals using its platform to keep doctors and nurses up to date with essential advice, government announcements and critical operational issues.
One example where SnapComms displays its usefulness is in a power outage. With battery-powered devices like phones and laptops still functional, the head of the hospital can still use the solution to communicate via these devices – conveying evacuation plans and keeping people calm.
"We're now working to tell our story and encourage more healthcare customers to learn how they can reach their employees more effectively during critical situations," says Cooney.
There is also a real opportunity for helping more New Zealand companies, says Microsoft New Zealand partner development lead Steve Hornblow.
"We see so much more potential for SnapComms and its amazing platform because they make it easier to reach key staff quickly, via more than one device," says Hornblow.
"We couldn't be more thrilled with the success SnapComms has already achieved – but I have a strong sense we ain't seen nothing yet."
To learn more about Microsoft's work with other ISVs, click here. To learn more about SnapComms, click here.
Run your own ISV and want to learn how to build a better and more successful business? Sign up for Microsoft ISV Chats here.
Related stories
Top stories