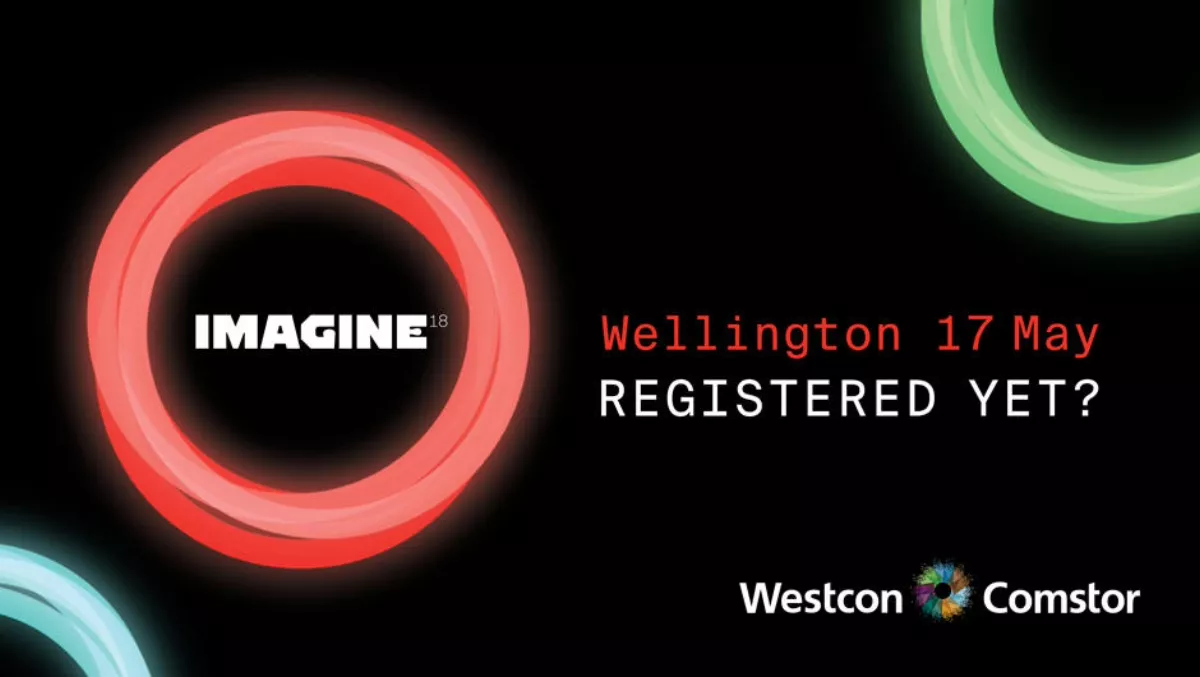 How to stay on top of the ever-changing tech landscape
FYI, this story is more than a year old
Westcon-Comstor's 14th year is shaping up to be one of the most exciting and interesting so far.
IMAGINE is one of New Zealand's leading events that invites players from across the IT industry to come together and explore the latest and greatest technology.
But, it this is not just a tech expo - the theme for this year's conference is Minds, Technology and Innovation, Converging.
As well as looking for new products that could give organisations the competitive edge, CTO's and IT managers will be able to explore new use-cases for technologies they may already implement in other areas.
You will be able to see for yourself how disruptive and beneficial various solutions are in a place where experts are positioned to provide the best advice and support for your particular use-cases.
IMAGINE 2018 is looking beyond the scope of what's happening today - renowned futurist and innovation strategist Anders Sorman-Nillson is returning to deliver one of the day's keynotes.
With the theme of Converging Minds, Technology and Innovation, and considering the fascinating place the industry is in right now, there is no doubt that Sorman-Nillson will have a significant amount to say about IoT, AI, deep learning, and all of the 4.0 technologies that have already begun reshaping industry, education and government.
The other keynote speaker will be Southern Spars general manager Peter Batcheler who helped to expand the use of carbon fibre tech in the America's Cup and other sporting events.
IMAGINE 2018 is a great opportunity for IT experts from all areas of industry to network with Westcon-Comstor's vendor partners in an environment where it is not only expected, but welcomed.
That's not even mentioning the business-focused seminar sessions that will directly address how you can bring minds, technology and innovation together to take things to the next level.
"We have brought the market leaders together and it's a huge opportunity to network while seeing some of the new technologies and hearing about where our partners are focusing to create differentiation in the market," says Westcon-Comstor NZ managing director Dave Rosenberg.
"It's about business decision makers understanding what it all means for running a business and increasing their level of innovation to gain the competitive edge."
Find out more and register at imagineevent.co.nz, or by contacting your Westcon-Comstor reseller.
Related stories
Top stories