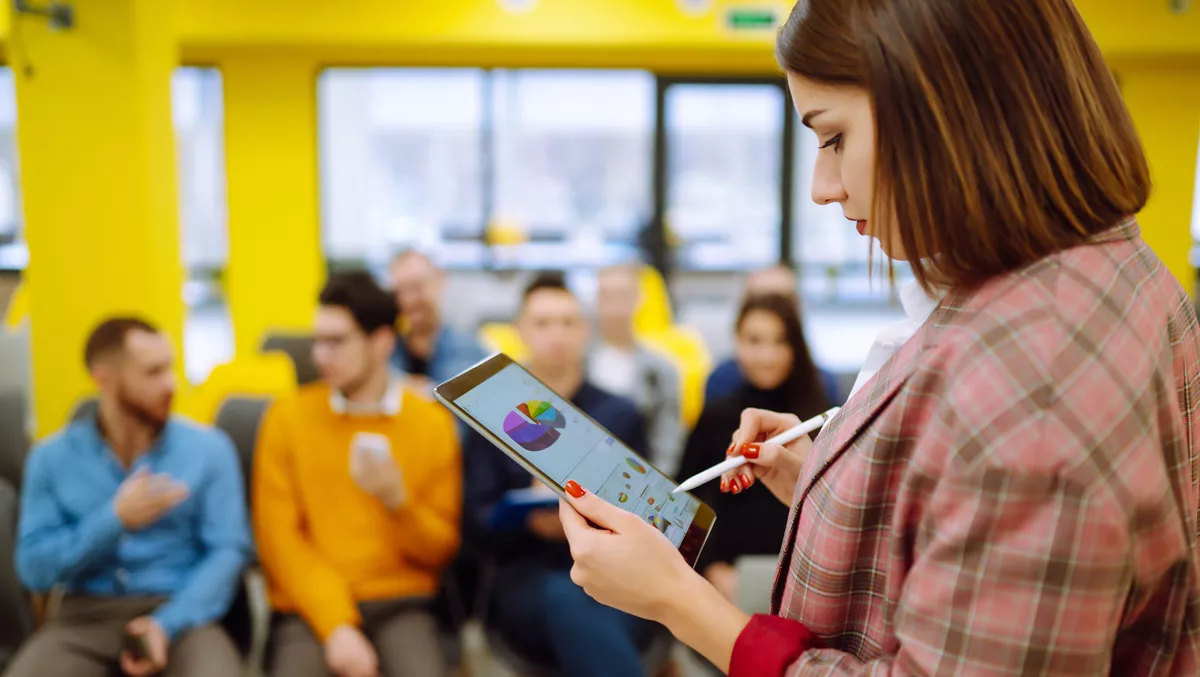 How to choose an omnichannel marketing platform for your enterprise brand
Fri, 24th Sep 2021
FYI, this story is more than a year old
A decade ago, customers experienced maybe two touch points during their customer journey, but times have changed. Now, the customer journey involves multiple touchpoints spread across multiple devices and platforms. And enterprise brands need an omnichannel platform capable of managing the customer experience seamlessly from point to point.
Here's how to choose the right one.
Choosing a quality omnichannel marketing platform
A quality omnichannel marketing platform has seven key indicators that enterprise brands need to ensure a seamless customer experience.
1. Consistent user experience
Customers expect to engage smoothly with a brand across devices. In the omnichannel marketing world, a customer wants to be able to search for a service on their desktop at work, pick up a followup message through their car's smart connection software, make an appointment with a smart assistant such as Alexa or Google Home, and confirm on a mobile device just before bed.
The platform must include multiple touchpoints and customer views while gathering the necessary data required to personalize interactions. Each interaction must adhere to the enterprise branding guidelines. The right platform makes it seamless for customers to engage with the company in multiple locations while maintaining customer experience throughout the process.
2. Robust customer engagement
Companies can't stop at user experience. Keeping engagement high improves customer lifetime value and retention. An omnichannel marketing platform supports branded messaging beyond the classic email.
The right platform offers multiple types of messaging. You can recommend similar products for customers who have purchased from you before. You can send a nudge to incentivise a customer to return to an abandoned cart. You can maintain loyalty programs for returning customers and reach out to new customers with a clear onboarding strategy. An omnichannel approach offers a personalised messaging experience that provides high value to customers to keep them coming back.
3. Access to big data insights
Big data powers decision making. Gathering customer data helps lay the foundation for personalisation, but stakeholders need access to data to make those decisions. A quality omnichannel marketing platform includes easy-to-customise dashboards that put insights right in front — no more chasing insights down from IT.
Artificial intelligence processing allows the enterprise to learn and leverage up-to-date insights. Instead of making do with weeks- or months-old data, AI allows the enterprise to process data in real-time. The enterprise can pivot as necessary, make better-informed marketing decisions, and build essential products such as chatbots for customer service engagement.
Further, capabilities like A/B testing, segmentation, and audience analytics gives the enterprise a deep understanding of customer behaviour. It's this testing principle that provides the foundation for marketing iterations that work.
4. Clear security protocols
Trusting a platform to integrate with your customer data requires a clear, actionable security strategy. The platform you choose should have security protocols in place, and your enterprise should have written confirmation of their security standards and advice.
The platform should also protect customer data from employees. While most employees are trustworthy, accidental slips such as logging in from a personal device could cause unnecessary risk. A 2020 report found that as much as 25% of employees fell for some kind of phishing scam, making security protocols even more critical. If the platform does not make security protocols apparent, that's a red flag.
5.Out-of-the-box operation
An out-of-the-box solution means an enterprise starts experiencing benefits right away. The right omnichannel platform offers immediate plug-and-play functionality with customisable, easy-to-read dashboards. This means competitive results happen immediately — not in a month or a year.
Even better, a platform should be user-friendly so that the enterprise doesn't need to waste time on extensive and laborious employee training. An easy-to-customise dashboard provides the right data and functionality to the right person within the enterprise so that employees are empowered to deliver the omnichannel experience — not saddled with the stress of trying to force a platform to work.
6. Built-in flexibility
Business needs change over time. Omnichannel platforms must scale to accommodate a growing enterprise, adding or deleting channels as necessary. The platform should be modular to accomplish this, allowing enterprises to customise without risking the entire framework collapsing.
This flexibility also allows the enterprise to change operations in the face of disruption. During the pandemic, for example, businesses that weathered disruption were able to shake up operations to suit customer behaviour. For example, Target mastered the online order/store pickup model, and Silicon Valley turned into a fully remote workforce in the blink of an eye. This flexibility will become a business differentiator, and an omnichannel platform should support it.
7. Comprehensive support
Finally, the right platform should have comprehensive support in the form of knowledgeable account management and fast troubleshooting. When seconds matter in customer experience, the support of a dedicated account manager or knowledgeable staff will keep the platform up and running.
Enterprises also need the option for customised solutions that capture their various needs. An enterprise should be able to build a customer journey campaign on a visual canvas with automation capability, complete with optimisation where necessary. The platform should deliver these capabilities with no hidden pricing or tricks.
The right platform transforms the omnichannel experience
An omnichannel marketing platform designed with the enterprise in mind delivers a unified, seamless customer experience no matter the location while increasing engagement. It should operate out of the box and minimise the need for specialised knowledge and tools to deliver results.
The CleverTap platform offers omnichannel solutions in an all-in-one package designed for analytics and engagement. CleverTap offers competitive solutions to guide enterprises through the rigors of creating a seamless omnichannel experience and provides the security and expertise necessary to launch campaigns that make a difference.
Find out how CleverTap's end-to-end solution can transform your engagement strategy. Schedule a call with their mobile marketing experts for a personalised demo.
You can also catch a tour of CleverTap hosted by cofounder and CEO Sunil Thomas on YouTube here.