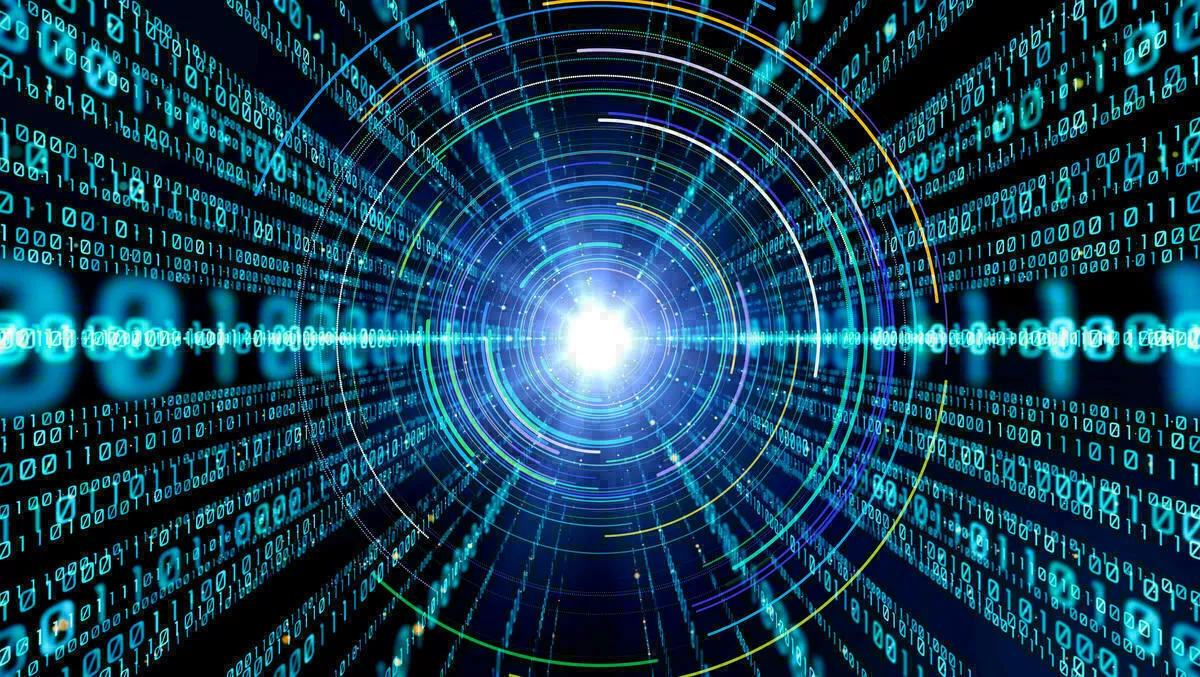 How to make digital transformation a success - SnapLogic
Wed, 4th Dec 2019
FYI, this story is more than a year old
If you've managed to avoid hearing about digital transformation, where have you been hiding?
Digital transformation has been a focus point for businesses over the past several years, and for good reason.
If a digital transformation strategy is planned and executed successfully, the organisation will experience a significant business impact that is hard for board members, investors, and other stakeholders to ignore.
From boosting customer engagement to launching breakthrough products, to increasing revenue and growth, digital transformation can radically improve a business and its place in the market.
However, in a recent study we conducted with enterprises, we found 40% of enterprises admit to either being behind on or have yet to start their digital transformation journeys.
Alarmingly, a further 59% of respondents would execute their digital transformation initiatives differently if given the chance.
These results are surprising, and also worrying, given how important digital transformation is in a time where data is key.
Preparation is paramount
Proper planning is a key aspect of a successful digital transformation, but this doesn't mean you need to plan the whole transformation from start to finish.
End goals should be established early on, but a digital transformation should be seen as an ongoing project that can be adapted as market forces change, business requirements evolve, and new technologies develop.
To keep the transformation on track, it is important that there is a monitoring process in place and at strategic intervals, in-depth audits, which will measure progress and identify possible alternative actions.
When it comes to digital transformations, there are often two main strategies that are considered. The all-in-one, big-bang approach and the more incremental department-by-department rollout can both be successful if smart planning and deliberate execution are carried out.
But more important than the type of strategy is the running of a pilot.
This is key to testing the transformation and identifying early what works and what doesn't.
In our study, 55% of companies who undertook digital transformation ran a successful pilot. However, a further 21% admitted whilst they ran a pilot, it was unsuccessful, but they carried on with the transformation anyway without adjusting their strategies and plans accordingly.
This effectively renders the pilot useless and won't benefit the company in the long run.
Running a pilot is a key element to the success of a digital transformation.
It gives a company the chance to learn from those results and adjust the strategy as needed, to enable success in the future.
Teamwork
Creating a data-driven company culture is a step in a digital transformation journey that should not be overlooked.
Just as the planning must be dynamic, rooted in shared goals but open to change, so too must the culture.
Being clear from the start on goals and objectives, choosing the right person to lead the transformation, integrating cross-functional teams, involving employees at all stages of the journey, and providing regular updates on progress can make the path to digital transformation that much smoother.
A digital transformation should incorporate all aspects of a business, connecting the employees, customers and partners, as well as the data, applications, and systems.
Millennial culture will work in favour of companies undergoing a digital transformation, as this is the generation that grew up with technology at their fingertips and cannot remember life without it.
They are comfortable using data to back up decisions and actions and are focussed on building a varied skill set that enables them to adapt when required.
This will help to develop data-driven teams who want to break down departmental silos, collaborate across business unit, and regularly analyse and use data.
Overall, this should lead to a workplace that is collaborative and integrated and data-driven, ready to adapt as needed to fast-changing business demands.
There is no doubt that the organisational leader chosen to oversee the digital transformation initiative will impact its success.
Typically, the designated person to run this process is a CEO, CIO, or CTO but we are now seeing Chief Data Officer or Chief Digital Transformation Officer roles being created.
Traditionally, CMOs have played an integral leadership role in digital transformation initiatives, but our research shows this appears to be lessening as organisations and projects have grown and new data-centric leadership positions have been formed.
In large businesses, CEOs benefit from continuing in a broader leadership role, whilst working closely with dedicated CIOs, CTOs, or Chief Data Officers who are responsible for the digital transformation initiative.
In our survey, 58% admitted that there is confusion within the organisation around what they're trying to achieve with digital transformation, and a further 65% agreed that their vision of digital transformation could be better aligned with their CEOs vision.
There is no rule dictating that all digital transformation initiatives must involve the whole enterprise, as projects can be smaller in scale and be limited to certain areas of the organisation.
The important part is that the goals of these projects must be shared and understood across the entirety of the company.
The results we saw in our study highlights the need for consistent top-down communication and alignment across the organisation, otherwise, the likelihood of successful digital transformation may be impacted.
A focus on technology
With the rapid development of new technologies, it can be overwhelming to know what infrastructure is best for digital transformation.
So, the great news is that you don't need to incorporate every single new technology that is emerging. What is important is understanding your goals, doing due diligence on the technologies that may or may not support these goals, and implementing them effectively.
There is no need to invest in technology that won't add meaningful value to your company.
However, you should cycle out older, outdated technology that could slow or altogether halt your progress.
According to 36% of our survey respondents, legacy technology and a lack of technology integration hinders effective data access and sharing across departments, an issue that must be addressed before ambitious transformation plans are realised.
One area worth investing in is artificial intelligence (AI) and machine learning (ML), with 68% of our survey respondents seeing these technologies as important to accelerate digital transformation projects.
The benefits of AI and ML are far and wide, from detecting fraud and mitigating security risks, to processing patient data and making better and faster diagnoses, to personalising marketing offers to customers.
AI and ML can be used to automate a broad range of repetitive tasks and can truly accelerate transformation.
Data and technology are revolutionising companies, across all sectors and regions, and how they operate so security must not be an afterthought.
With data playing such a central role, businesses and customers need to be assured that with increasing data collection, storage, analysis, and usage, there can be no compromise when it comes to data privacy and security.
To ensure data governance and integrity is always safeguarded, companies must consider how the technologies they're implementing collect, process, store, and protect data to ensure no issues further down the line.
Looking ahead
Digital transformation can enable a business to surge ahead of its competitors, but only if a well thought out strategy, proper planning process, and smart technology implementation has been executed.
There is no room for shortcuts, every stage of the transformation must be right for the overall aim of the business and conducted in an appropriate way.
If that happens, businesses should be able to avoid the common pitfalls and come out the other side unscathed, with no limits to their digital transformation success.