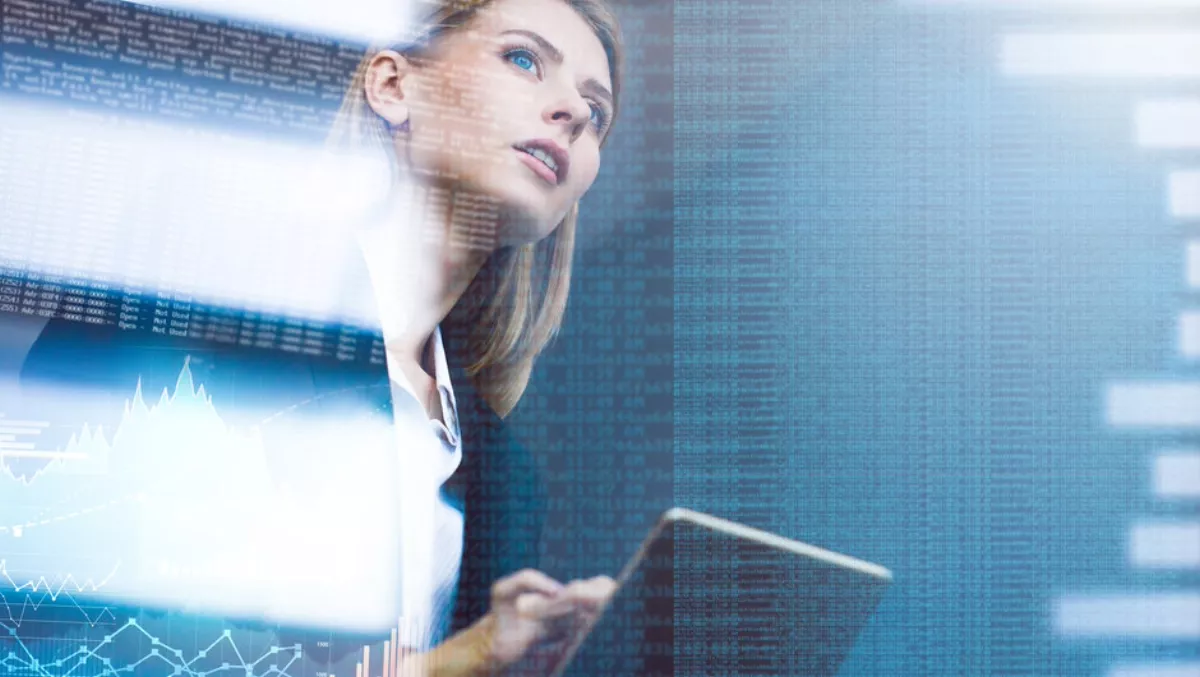 How we can empower the next generation of female tech experts
International Women's Day is often used as an opportunity to celebrate the women in our lives, recognising those who inspire us and set the bar for what is possible in life. Often the emphasis is on motivating women to climb to the top of male-dominated organisations and claim a seat at the table.
With few leadership seats at the very top of the tapering organisational pyramid, the priority should be more about empowering today's women to chase roles at all levels. Women should feel more confident in pursuing roles industries that they're passionate about, even those that are traditionally male-dominated domains.
It's definitely time to change the way women in the technology industry are perceived. There is an undeniable skills gap across most of the technology space globally, and today, on International Women's Day, we have the opportunity to promote careers in technology, as suitable for anyone who has a passion for problem-solving and a love for collaboration. In today's world, you don't have to be 'technical' to participate in the industry, and there are so many roles that transcend this capability.
As it stands, just 27 per cent of roles in the technology industry belong to females, which is not enough to balance the industry's lack of female representation or to achieve real business success. According to McKinsey, gender diverse companies outperform non-gender- diverse companies by 15%, and ethnically diverse companies outperform by 35%. The same report by McKinsey finds that diversity is also positively correlated with growth in sales.
While we have organisations investing in Diversity and Inclusion initiatives, and even some women leaders in C-Suite positions, there is still a lot of work to be done. The question remains, how do we be rid of common misconceptions about working in technology and encourage more women to consider a career in the industry?
Increase the talent pool
To increase numbers, we first need to remove unconscious gender bias in the recruitment process. If recruitment is about choosing the right candidate for the job then we've got to give women an equal opportunity to apply for the roles. This way, we will open the recruitment door wider to more diverse candidates.
One obvious example is revamping the way we describe roles in technology; it is often forgotten that Maths and Science aren't the only key drivers encouraging people into areas of IT, business, marketing, HR and finance are all avenues into this sector as well.
To further improve our chances of gender equality in technology, perhaps more organisations should begin to think about how they can implement a targeted recruitment program for women, such as notifying external Women in Technology groups of job openings to share among their network.
At NetApp, our global Women in Technology (WIT) groups provide resources to recruitment that help to positively influence attracting, promoting and retaining women in order to increase the global representation. Providing a forum for mentoring, networking, communication and professional development is key in enabling women to be a real force for change for gender diversity, which is exactly the purpose of NetApp's WIT Groups that I'm proud to be a part of.
Talk about it
Often the biggest learnings come from asking people about their story – ask your female CIO or CTO how she did it, ask your new middle-aged colleague whose just changed careers, how they achieved it, and learn from their learnings.
Working in technology can definitely be lonely for women, which is what makes female communities such as Girl Geeks Sydney, as well as internal groups, such as our NetApp's Women in Technology community, so vital.
Women need to have the opportunity to network and get to know their sisters in the industry in an environment that is empowering, educational and constantly evolving. In saying this, it shouldn't be a big deal to be a woman in the industry, and the upcoming generation is pioneering this.
Invest in our next-gen tech-experts
If the future of our technology industry and the hope for gender equality lies in the hands of our next generation of tech-experts, then it's also our responsibility to enable them.
Curiosity is the underlying driver of passion, and with an industry that is constantly evolving, there's plenty of questions to be asked and problems to be solved. With the rise of artificial intelligence, machine learning and data science, there will be more roles created with opportunities to do things that have never been done before.
Perhaps most importantly, it's essential to ignite the passion of our young people at their most impressionable life stages, from high school and university right through to each job change throughout their career. By providing children in primary school with the opportunity to learn computer skills or high school kids the opportunity to learn to code, tech skills and a potential career in tech one day, become familiar and a stronger possibility as their career choice, particularly for girls.
Familiarity is key when it comes to decision making, because no longer will girls think "it's a boys job", or that they wouldn't enrol in a particular course because they'd "be the only girl"; instead, they will take make the choice because they are excited by the industry's potential and feel empowered to say "yes I can".