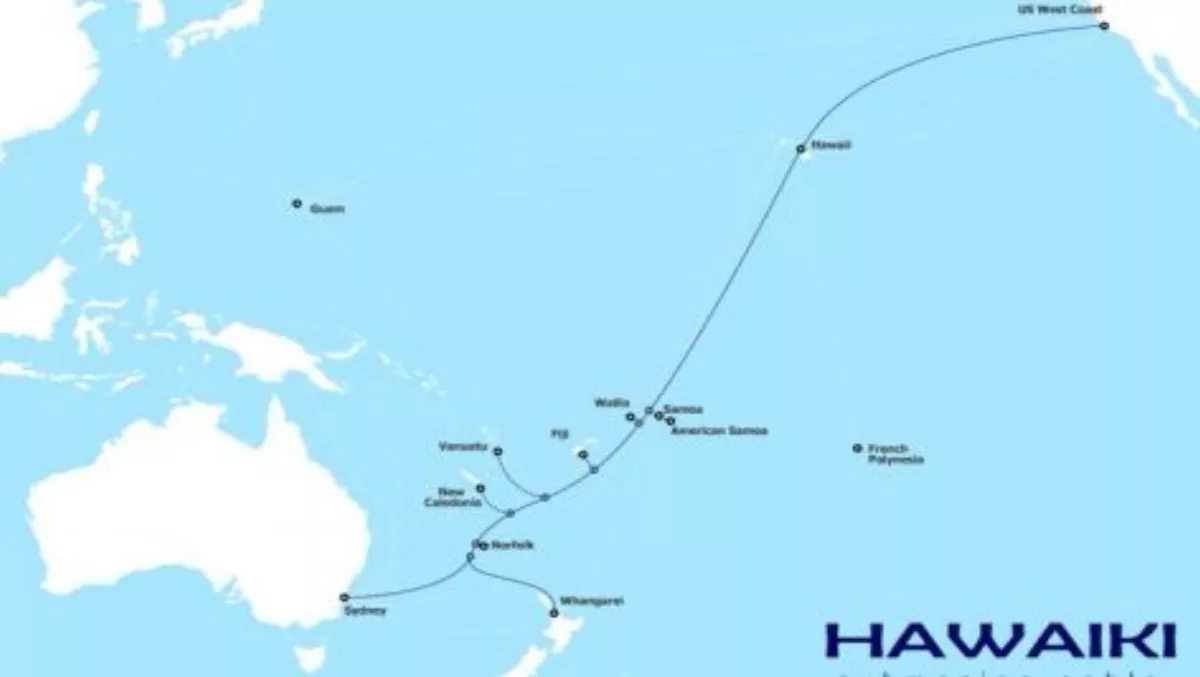 How will a new international cable benefit NZ?
FYI, this story is more than a year old
DTS CEO Brendan Ritchie writes the first of his three part series of posts on the subject of the additional undersea cables planned for New Zealand in the coming years.
These posts will cover pricing, redundancy, and capacity respectively - this week he starts with capacity.
Common misconceptions...
I watched Rod Drury speak on TV One in New Zealand a few days ago, and his insistence that a second undersea cable would be what allowed him to connect all 17 global offices via HD video got me thinking, then after thinking for a while, I decided he is wrong.
To believe that a new cable will remove some imagined bottleneck is mistaken.
Existing cable...
For some context on the design of the Southern Cross Cable (SCC), click here, but essentially it is a protected network with two paths connecting Australia, New Zealand and America. It is currently the only cable connecting New Zealand with the world.
SCC is frequently upgrading its capacity, and at present only runs at 15% utilisation, so anyone who suggests that there is a capacity crisis in New Zealand is simply wrong.
While data usage is increasing 30% per year across the country, the SCC has the ability to upgrade supply substantially. As a result, total lit capacity on the Southern Cross system is now 3.6Tbps.
There will of course be a point at which the SCC can no longer be upgraded to provide additional capacity, and demand for bandwidth will only increase in the intervening period.
So at some stage it will become crucial for New Zealand to have a second cable out to the world, my key point here is simply that for a number of years capacity will not be an issue and is certainly not holding NZ business back at present.
Proposed cables...
The Tasman Global Access cable, a Sydney – Auckland cable that is a joint venture between Vodafone and Telecom, will add 30Tbps of capacity within two years. Hawaiki, if it goes ahead, will add a further 6Tbps of access to the US and Australia.
In four years, Australia will be the destination for 50% of traffic coming from New Zealand, and as such the TGA cable has the potential to be of the greatest benefit long term to Kiwi consumers and business.
Getting back to Rod's claim…
Consider these points:
* Pricing over the SCC is decreasing in line with increased supply (not to mention the prospect of real competition).
* Xero is a well-funded business.
* Capacity over SCC is available and substantially cheaper than it was even a year ago, and the service is robust.
With those in mind, I am at a loss as to what is stopping Rod implementing a video comms service between his offices right now given SCC pricing is at its lowest point ever right now.
Xero has the money right now. The capacity is there right now. His statement therefore is more likely to be the last vestige of a Pacific Fibre sales pitch, or perhaps a bit of a bitter "I told you New Zealand needed more cables" stab than anything real.
In the next post I will talk about how the deployment of additional cables will do little to alter the price of internet access in NZ.
Brendan Ritchie is the CEO of DTS, a business focused ISP that has been supplying clients across Australia and New Zealand with internet, voice and tailored WAN solutions since 2002.
Related stories
Top stories