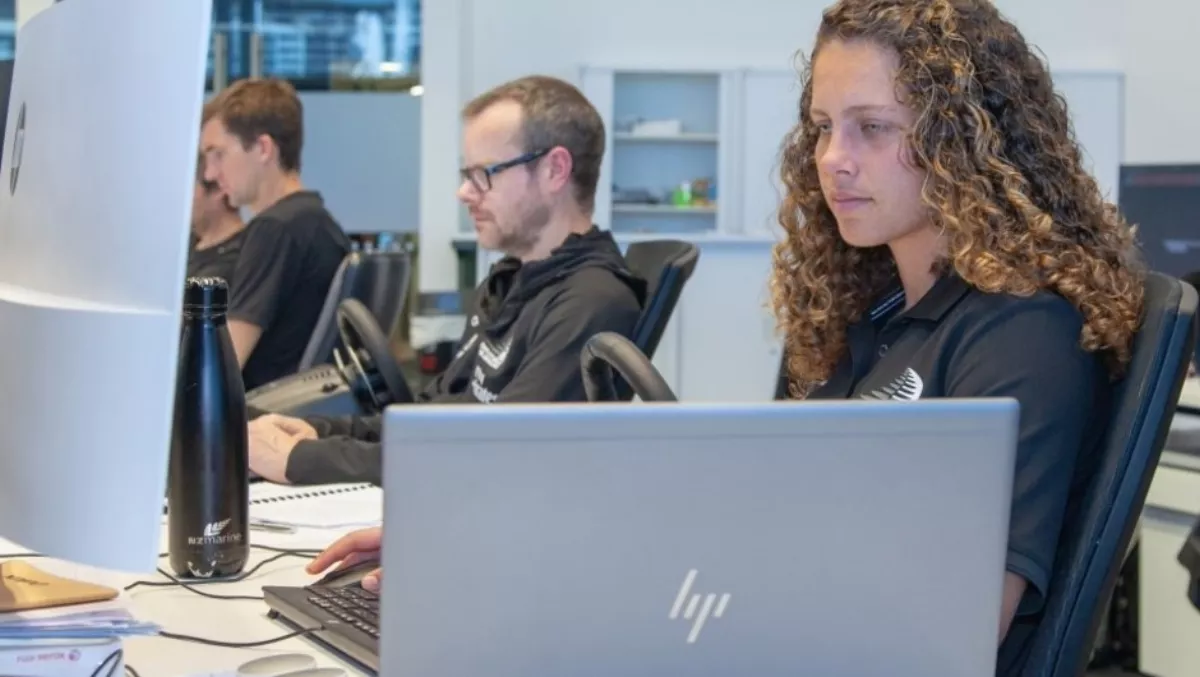 HP back on board with Emirates Team NZ
FYI, this story is more than a year old
HP New Zealand announced its strengthened collaboration with Emirates Team Zealand, re-joining the 36th America's Cup campaign as an Official Sponsor.
The new level of support will see HP's logo grace the foils of the boat while ushering in another three years of innovation through HP technology for Emirates Team New Zealand.
"As the Official PC and Print Technology Supplier for AC35 in Bermuda, HP played an integral part in helping the design team model and simulate the revolutionary foiling catamaran designs. Now we're taking our support a step further by becoming an Official Sponsor of Emirates Team New Zealand," says HP NZ MD Grant Hopkins.
"We've worked continuously with HP technology since 2014," says Emirates Team New Zealand CEO Grant Dalton. "HP's technical support and expertise have always been excellent. We're excited to have their commitment behind us as we focus on winning the next America's Cup.
HP technology is used throughout the team, but particularly by the thirty engineers who make up the design team. HP workstations have enabled the engineers to work on structural analysis, fluid dynamics, software development, simulation and mechatronics – all integral to refining sailing performance ahead of race day.
"Although the AC campaign is three years long, development timescales are very short, and we will have to cycle through several generations of design to be competitive. We need powerful machines to provide overnight analysis of candidate designs, and fast processors to enable us to simulate the boat in real-time in our simulator," says Emirates Team New Zealand head of design Dan Bernasconi.
Emirates Team New Zealand will also be working with HP on emerging solutions in 3D printing, a new category HP is bringing to the NZ market. HP 3D print technology will supposedly help the team innovate at speed, by enabling parts to be printed and tested quickly using extremely durable and lightweight materials.
HP wide format print technology is used by Emirates Team New Zealand to print graphics on sails, buildings and other large surfaces, as well as the plans used by the boat builders to construct detailed designs.
"Our relationship with Emirates Team New Zealand is a true partnership. The HP local team take great pride in providing specialist technical advice to make sure Emirates Team New Zealand can forge ahead with their cup bid. Our company ethos of innovation, sustainability and fostering a growth culture are paralleled with the values of Emirates Team New Zealand, and we're really excited to be back on-board with the team in a bigger capacity for the 2021 cup," says Hopkins.