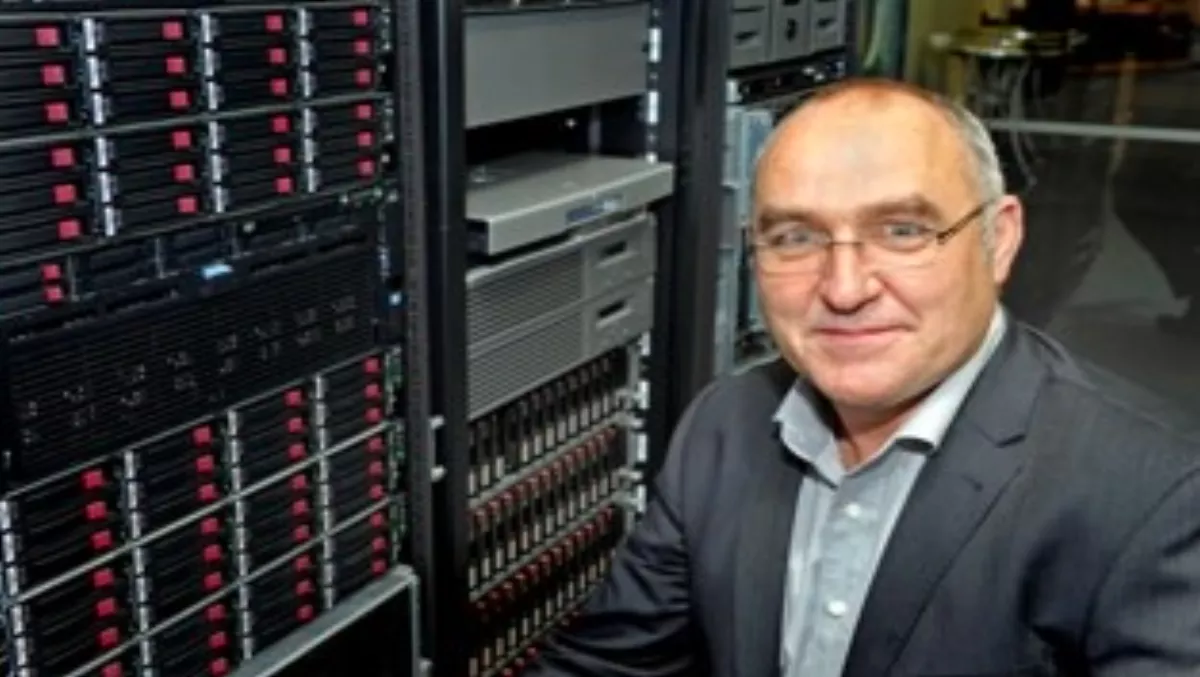 HP dates Waikato data centre for 2012
Thu 10 Mar 2011
FYI, this story is more than a year old
After a few delays, HP has officially unveiled plans for a multimillion-dollar investment to build and lease a next-generation data centre in the Waikato district.
The data centre will provide IT resources allowing organisations to simplify applications and improve business processes, while increasing operational efficiency and reliability, says HP.
Located in Tuakau, HP hopes the new facility will help organisations realise an 'Instant-On Enterprise' in which technology is embedded in everything it does to serve customers, employees, partners, and communities with whatever they need, instantly.
"Enterprises need the agility to adjust to dynamic market and community demands for fast, innovative services," said Gavin Greaves (pictured), Country Manager Enterprise Services, HP New Zealand. "Having a sustainable infrastructure that combines a modern platform with the services capability of Enterprise Services means customers can concentrate more on their business and less on managing their IT."
The investment is part of HP's US$1 billion transformation to retire legacy assets and build new, modernised facilities.
Main facility features are:
An architecture based on HP Converged Infrastructure that meets changing business needs. HP Converged Infrastructure breaks through traditional, rigid IT silos with an infrastructure specifically engineered to drive out costs and provide the foundation for agile service delivery. By integrating server, storage, networking and management resources into a modular and adaptable design, HP will be able to easily accommodate future IT requirements.
Support for variable power and cooling densities to manage computing requirements of today and the future at industry-leading energy efficiency. This also results in reduced power consumption and carbon footprint.
The HP Carbon Emissions Management Service, an assessment service that helps organisations calculate energy consumption and greenhouse gas emissions emanating from the use of IT. This will assist organisations with compliance-based carbon footprint reporting.
Provide automated management built on HP's industry-leading software tools. This will increase availability, speed of provisioning and improved service quality.
The facility will provide high availability and have multiple power and cooling distribution paths and redundant components. This will reduce risk and deliver business continuity.
The new Waikato facility, coupled with the existing Mt Wellington data centre in Auckland, will provide clients with an Active/Active configuration. The configuration enables concurrent systems to run with real-time synchronisation between the sites.
A new data centre is also due to go live in Sydney by the end of the year, while the Waikato facility is expected to be fully operational by "early 2012".