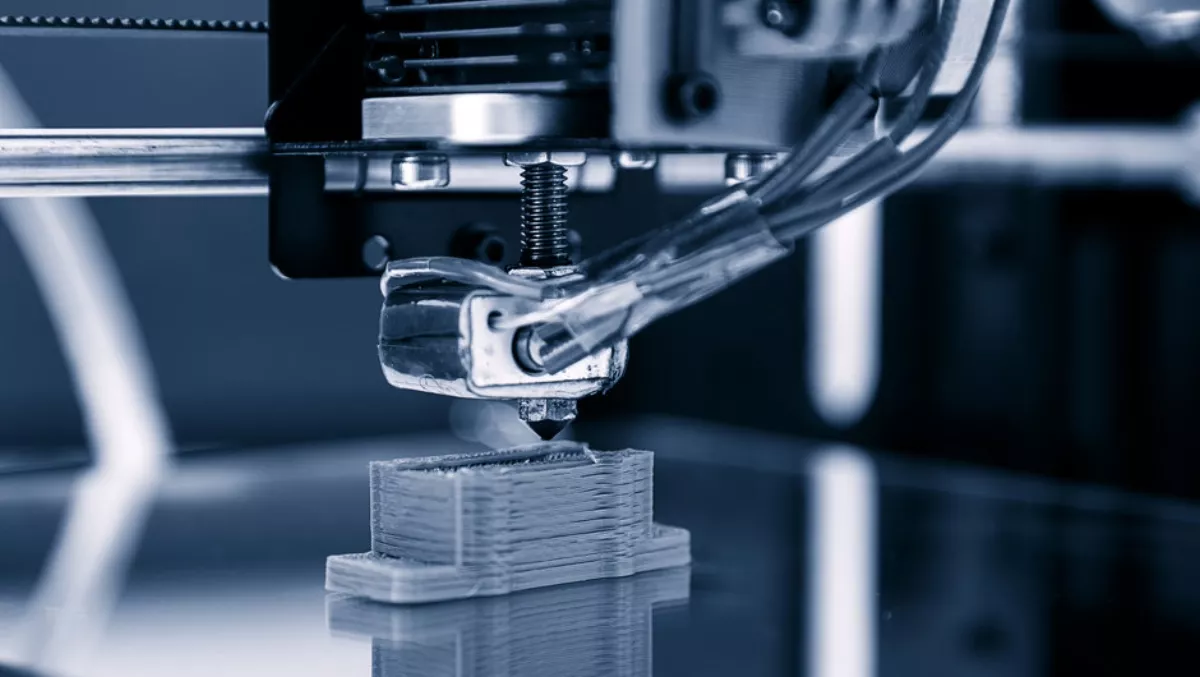 HP drives 3D printing for the manufacturing industry
Fri, 10th May 2019
FYI, this story is more than a year old
HP is continuing its drive to bring 3D printing technologies to the forefront of manufacturing, with new products and partnerships designed to bring new levels of manufacturing predictability and quality to customers scaling to full production.
This week the company unveiled the new Jet Fusion 5200 series 3D printing system, which is all about systems, data intelligence, software, services, and materials to help businesses scale 3D production and achieve business growth.
According to HP, the new solution expands manufacturing predictability with high-quality and optimal-yield of parts at industrial levels of efficiency, accuracy, and repeatability; delivers best-in-class economics and productivity for production environments; and provides the increased flexibility, improved uptime, streamlined workflows, and simplified fleet management required for factory production settings.
New data intelligence, software, and services capabilities, including the HP 3D Process Control and HP 3D Center software offerings and the HP 3D Parts Assessment service, enable customers to achieve new heights of operational efficiency and repeatability, and identify and optimize production of new 3D applications.
The company also introduced a new certified thermoplastic polyurethane (TPU), ULTRASINT developed by BASF, to expand the breadth of final-parts applications for customers on the new Jet Fusion 5200 Series systems. The new TPU is ideal for flexible and elastic parts and complements HP High Reusability PA-12, PA-12 Glass Beads, and PA-11 materials, with more coming in the future.
So far, companies including Jaguar Land Rover and BASF are exploring new wats to use the new Jet Fusion solution.
"Innovation and advanced technology are at the core of Jaguar Land Rover's commitment to deliver outstanding customer experiences. The transition to an autonomous, connected electric and shared future and the journey to Industry 4.0 are central to our future strategy," says Jaguar Land Rover additive manufacturing manager, Ben Wilson.
"Our work with HP to advance our knowledge and in-house capability in 3D printing has been an important step towards production of quality parts to support current and aftermarket customers. The continuation of this collaboration through the early use of the new HP Jet Fusion 5200 3D printing platform will help us to better understand opportunities to unlock new application areas whilst supporting investigations to advance the productivity, efficiency and reliability of the technology.
HP has also announced a close collaboration with BASF, Materialise, and Siemens to drive digital manufacturing.
In particular, HP and Siemens will deliver an end-to-end additive manufacturing solution integrating HP's 3D printing and data intelligence platform, including the new HP Jet Fusion 5200 Series 3D solution, with Siemens' Digital Enterprise software portfolio.
"We are excited to expand our collaboration with HP. Innovative partnerships and cutting-edge technologies such as additive manufacturing are essential for the digital transformation of companies across industries," says Siemens Digital Industries CEO Klaus Helmrich.
"Siemens and HP are thinking ahead to the future and are bringing together the best from both companies in a complete, industry-specific solution that will accelerate the adoption of industrial additive manufacturing and help our customers to increase flexibility, efficiency, and speed of digital manufacturing.
HP has also launched the Digital Manufacturing Network, a global community of HP production partners to help design, produce, and deliver both plastic and metal parts at scale leveraging HP 3D printing solutions. Members of the HP Digital Manufacturing Network possess high levels of advanced additive manufacturing expertise, robust quality management and end-to-end manufacturing processes, and a proven capability for volume job production.
The HP Digital Manufacturing Network initially includes partners in the United States, Asia, and Europe. Digital Manufacturing Network production partners who have met HP's stringent program qualifications include Forecast 3D, GKN Powder Metallurgy, GoProto, Jabil, Materialise, Parmatech, and ZiggZagg NV.
HP will further expand the network into other target markets with additional qualified partners in the coming months.