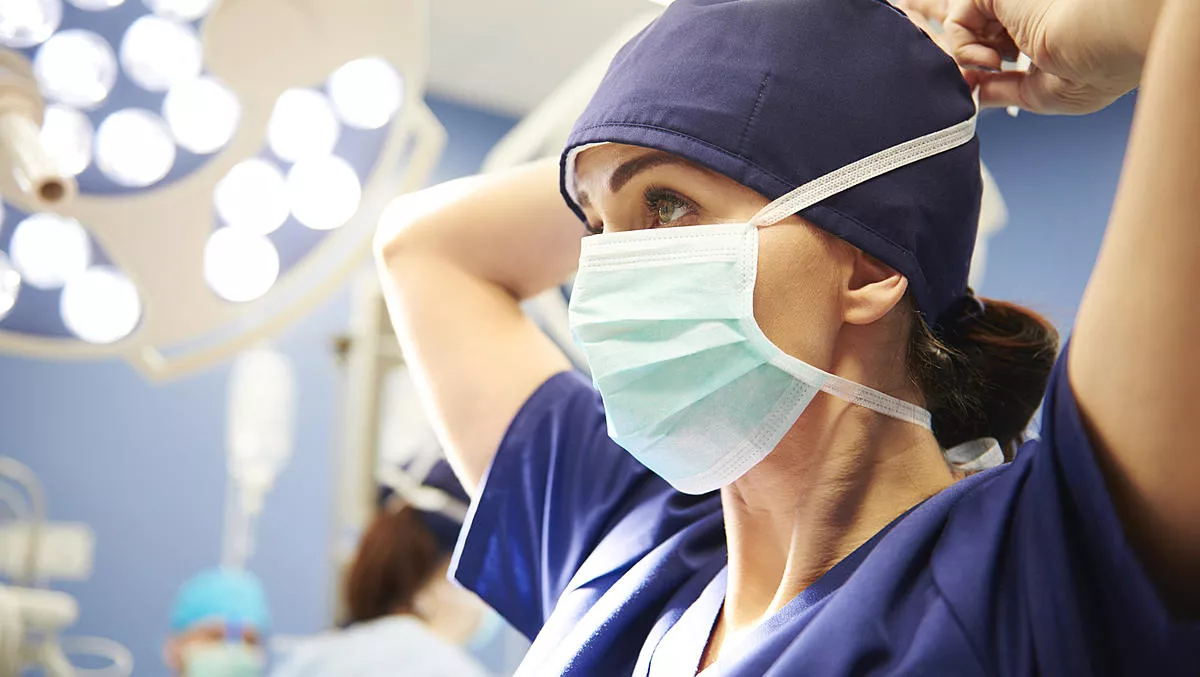 HP NZ and partners step in to help Kiwi healthcare workers
FYI, this story is more than a year old
HP New Zealand and partners are working with ShieldsUp, a not for profit community business that produces plastic face shields, to provide New Zealand healthcare workers on the frontlines of COVID-19 with 13,000 face shields.
The company is working with partners Emirates Team New Zealand and Rodin Cards in order to utilise HP 3D printers to print key components for the shields. This has accelerated production of the protective equipment during a time of great need.
ShieldsUp was launched at the end of March. Initially the face shields were produced with a network of 500 3D printer enthusiasts and volunteers from around New Zealand, and many home based individuals.
Since March, the organisation has received more than 16,000 requests for face shields. They are being used by healthcare workers around the country, including GPs, after hours medical clinics, pharmacies, community health workers and more.
With the demand increasing, HP New Zealand and partners recognised the need and joined the community to provide core materials and parts to create the shields.
3D printing on commercial machines allows for greater consistency and durability, and means the parts can be produced at greater speed.
In a statement, HP stated the team and partners are 'pleased to see the face shields they have produced being distributed'.
ShieldsUp medical consultant Matt Carter says, "With HP and its partners working alongside our 500 strong volunteer community, we have been able to significantly increase our daily production and achieve our objective of delivering critical protection to our frontline medical and emergency workers.
"We are continuing to see high demand for face shields within the health sector, which we are now assessing alongside new requests from other industries as they consider how they can protect their staff as workplaces look to re-open under alert level three."
On working with the partners, HP New Zealand country manager Oliver Hill says, "Our partners Emirates Team New Zealand and Rodin Cars have generously agreed to work alongside HP to support ShieldsUp. Together, we have been committed to getting more face shields into the hands of New Zealand healthcare workers more quickly."
Hill also recognises the unprecedented time we're living in and the importance of stepping up to help.
He says, "We greatly appreciate the selfless commitment healthcare workers make every day by going into work and supporting Kiwis during this unprecedented time.
"We hope that by assisting the ShieldsUp community with their production levels, we can help more healthcare workers, and their families, feel a little more confident when on the frontline. It's a team effort and we're proud to be part of this team."
HP New Zealand partners also commented on the collaboration. Emirates Team New Zealand CEO Grant Dalton says, "We are delighted to help ShieldsUp, which is a great example of kiwi innovation and community spirit in action.
"As a team we know the immense value of support from New Zealand when you really need it, so to do our small bit to help the frontline healthcare workers is really an honour."
Rodin Cars founder and Dicker Data CEO David Dicker says, "Our team is very proud to be part of the ShieldsUp community and to be able to support frontline workers by utilising our HP 3D printer to assist in the delivery of these much-needed shields."
Related stories
Top stories