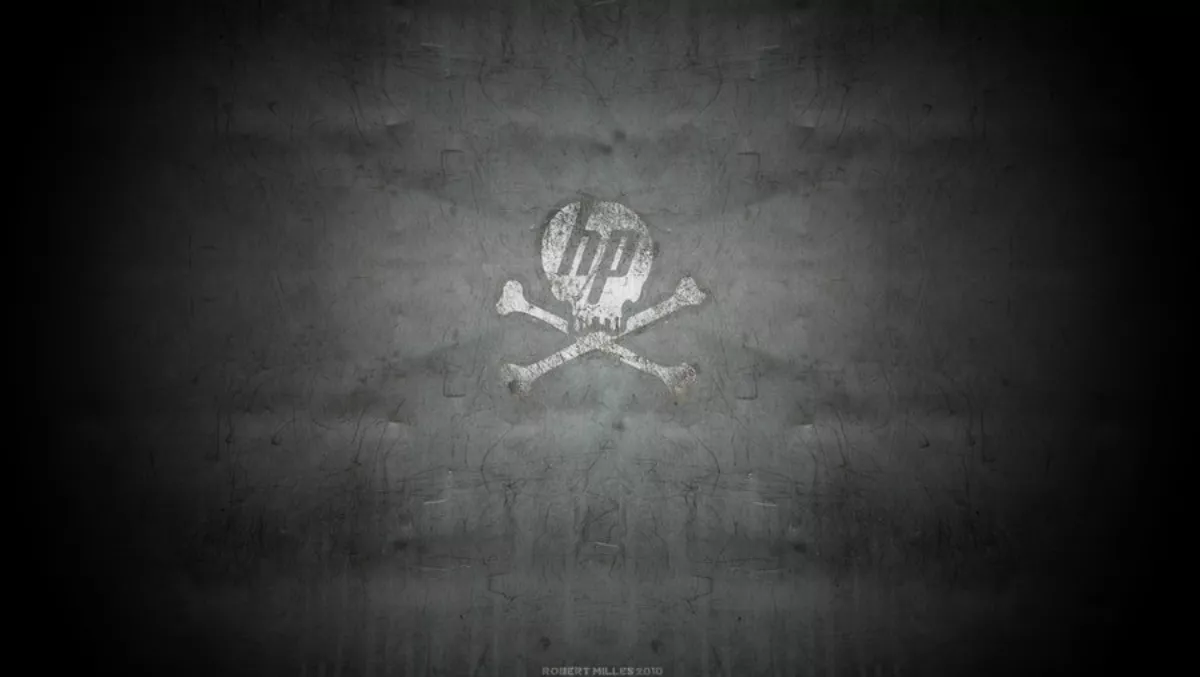 HP NZ: Combat cyber security with the four P's...
FYI, this story is more than a year old
Over the past several years, one of the biggest trends driving change at an enterprise IT level has been the consumerisation of IT and the blurring of the lines between the use of personal and work devices.
This, along with the growth of cloud-based technologies and apps, has led to an increasingly mobile workforce who expect to be able to access information at anytime, from anywhere and through multiple devices – that are often of their own choosing.
Set against the context of these trends there remains an over-riding requirement to protect corporate IP, without impacting on functionality or how employees can go about their roles.
Fundamentally, when it comes to cyber security, the problem to solve is the problem of complexity. At the present time we have structured hierarchical systems passing information to "higher order" systems with the assumption that these systems will deliver the most insight.
However, it is so-called "parallel" information, collected from disparate systems, that can be directly relevant to a threat but it is this information that in many instances is getting filtered out.
Although the IT security landscape has many good products, unfortunately it is also littered with poor policies, untrained people and processes that make the products work ineffectively.
To better mitigate against cyber security threats, enterprises need to look at the four P's - Products, People, Policy and Processes.
Products
If we pull the lens back, I believe that there is little doubt that the age of "perimeter security" is dead and must be replaced by the "age of surveillance".
Organisations today need to update the ways in which they are protecting their organisations since current types of attack in the cyber-criminal's repository cannot be circumvented by perimeter security.
A change away from perimeter security is a fundamental shift that requires re-thinking how to mitigate risk. The only way to meaningfully do this is to use security analytics to "sift" the myriad inflection points of the security landscape to highlight those things that are worthy of attention.
Without good security analytics even the best security operators will get swamped with "false positives".
Policy
Without an up-to date corporate information management policy, security is reduced to a "lock-down everything" policy which is never going to be as effective in reducing intentional (and unintentional) data loss.
For example, too many New Zealand organisations still allow the transmission of sensitive documents through email systems, when the technology of emailing a link to a document repository, which requires credentials to access, has been available for many years.
Organisations should be able to focus on these sorts of "horizontal" solutions as a way to get ahead of the game and CIO's need to be having these conversations at the executive table.
Once an information management policy is in place, it can then be used to control the Use Cases of the technology (for example, when DropBox can be used versus a document repository etc). For Policies to work effectively, training must buttress the automation of policy enforcement.
However, basing security around compliance based standards and accreditations sets a low bar, and may not mean that an organisation is secure. It can also create a false sense of security that the organisation is protected when it is not.
In the regulatory context, whilst mandatory disclosure of security breaches within key industry verticals (banking, public sector, insurance, education) would greatly assist in the raising of standards across the industry, this is not expected to be the requirement in the New Zealand market.
While the boards and executives of many New Zealand organisations only became aware of their vulnerabilities to data loss with the direct experience of the Canterbury earthquakes, the challenge with cyber security is to ensure that executives and boards apply appropriate diligence to cyber security.
People
Whilst technology, particularly that in security analytics, holds considerable promise in reducing the confusion and error associated with "false positives", it should be recognised that the higher-level "eyes-on-glass" is very expensive and is a highly-competitive people market.
I believe there is great promise in the aggregation of "lower-level" functions across industry verticals (i.e. a security operations centre) that would allow individual organisations to achieve "best-of-breed" in these areas e.g. Intrusion Protection, End-Point-Security, Network Access Control (NAC), Identity & Access Management (IAM), Data Loss prevention (DLP), Security Incident & Event Management (SIEM), and allow them to apply scarce (and expensive) resources in "higher level" functional areas.
With regards to the threat posed by people, in my opinion not enough attention is given to the "insider. The most dangerous security threats are likely to come from the insidious "insider," the spy who sets out to subvert. Increasingly, the nature and motivation of these attacks is changing as the marketplace for information grows.
Perhaps the more common scenario is the naïve "insider" who is just not well trained and deliberately targeted. While software can delay the implications of compromise, it cannot deny them forever.
Processes
Finally, enterprises can not afford to overlook their internal processes. Whilst technical processes are relatively straight-forward, what is often overlooked are "corporate" processes.
Internal disclosure, HR, and corporate disclosure (regulatory and press) are all necessary, required, and often overlooked until they are required. When they are required, urgently, small missteps can rapidly snowball into major gaffe's.
In summary, today's enterprises need to adopt an alternative approach to cyber security. The game is no longer about locking down the network and blocking every threat.
Enterprises must recognise that they are fundamentally dependent on the on-line world, and yet they compete against adversaries who are increasingly sophisticated and well-funded — and in many cases, unknown.
Companies have to learn to manage the risk that is inherent in doing business in a connected world if they are to continue to thrive.
By David Eaton, Chief Technology Officer at Hewlett-Packard New Zealand
Related stories
Top stories