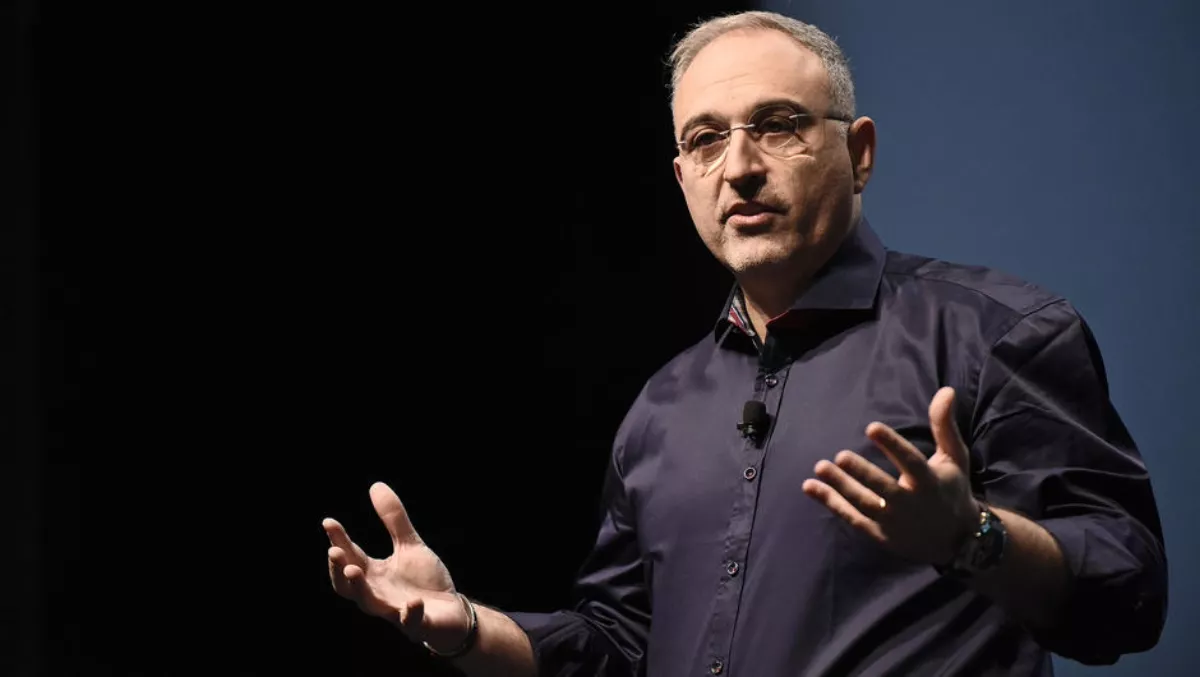 HPE to invest US$4bil in Intelligent Edge over next four years
Wed, 20th Jun 2018
FYI, this story is more than a year old
Hewlett Packard Enterprise today announced plans to invest US$4billion in Intelligent Edge technologies and services over the next four years at its HPE Discover event in Las Vegas, United States.
This organic investment will be focused on helping customers turn their data - from every edge to any cloud – into intelligence that drives seamless interactions between people and things, delivers personalised user experiences, and employs AI and machine learning to continuously adapt to changes in real time.
"Data is the new intellectual property, and companies that can distil intelligence from their data —whether in a smart hospital or an autonomous car—will be the ones to lead," says HPE president and chief executive officer Antonio Neri.
"With this investment, we are accelerating our ability to drive this growing category for the future.
According to Gartner, by 2022, as a result of digital business projects, 75% of enterprise-generated data will be created and processed outside the traditional, centralised data center or cloud, up from less than 10% in 2018.
It will be created at the edge - for example, in an oil rig, a retail store floor or a medical device.
Turning that data into intelligence requires data to be analysed at the edge, seamlessly and instantaneously, with zero tolerance for friction or latency.
"The next evolution in enterprise technology will be in edge-to-cloud architecture," continues Neri.
"Enterprises will require millions of distributed clouds that enable real-time insights and personalised experiences exactly where the action is happening."
The market for Intelligent Edge technology
The need for Intelligent Edge capabilities is driving a very large, fast-growing market opportunity.
With Aruba, a Hewlett Packard Enterprise company, HPE has wireless LAN, campus switching, security, location-based services, edge computing, and analytics and assurance capabilities.
For example, Aruba and HPE Pointnext services are helping London's Gatwick Airport achieve its goal of becoming the most technologically advanced airport in the world.
HPE's Edge systems are helping Texas chemical processing park Texmark create the refinery of the future which will make the manufacturing of chemicals safer and more efficient, and helping data analytics company Streamr grow their marketplace for data monetisation by collecting and storing data from an individual car on a blockchain, ultimately giving control of the data to the driver.
HPE to extend leadership, expand into new markets
Over the next four years, HPE will direct $4 billion to accelerate Intelligent Edge innovation.
Specifically, HPE will invest in research and development to advance and innovate new products, services and consumption models across a number of technology domains such as security, AI and machine learning, automation and edge computing.
For example, given the increasing customer demand for consumption-based service models, HPE intends to build out its portfolio of transformational advisory and professional services for the edge.
HPE will also continue to advance Memory-Driven Computing, which will accelerate the speed, accuracy and efficiency of localised computing at the edge.
HPE will also continue to invest in open standards and open source technologies, cultivate communities of software, AI, and network engineers, and further develop its ecosystem through new and expanded partnerships.