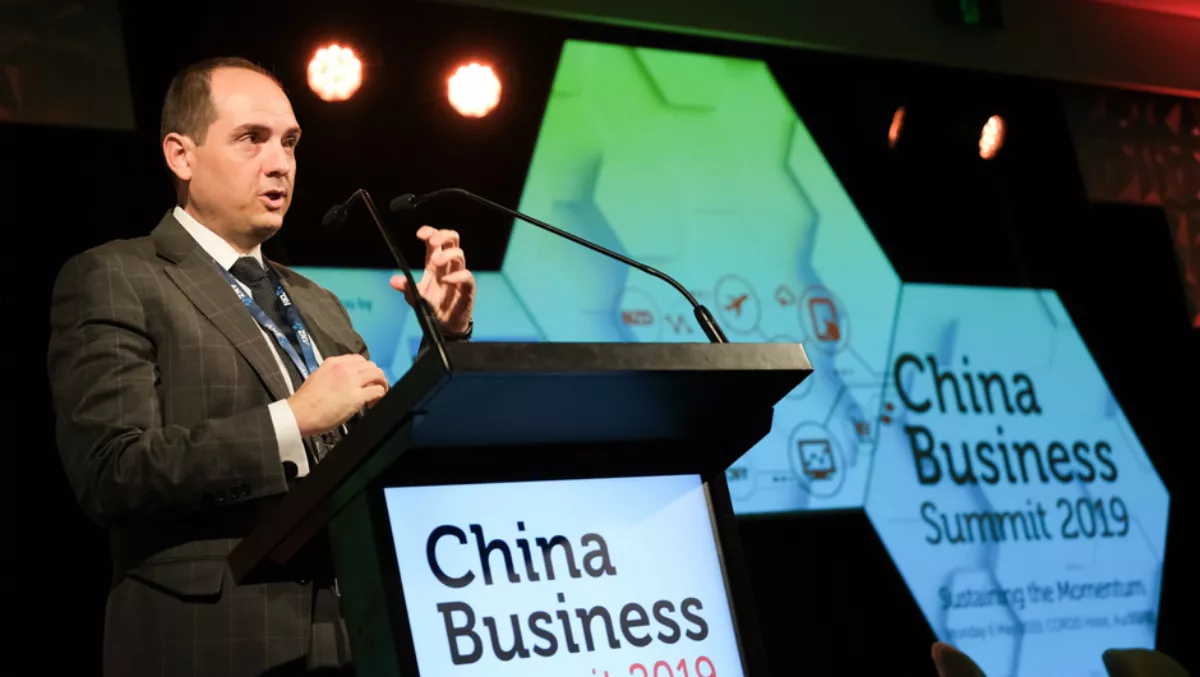 Huawei NZ aims to quell the scandalous rumours
Thu, 9th May 2019
FYI, this story is more than a year old
After a rocky start to 2019 Huawei NZ deputy MD Andrew Bowater took to the stand to try and clear the air about the company.
He said, "There is no such thing as a simple conversation when you casually say you work for Huawei these days, and after six years working for what is now the world's largest technology company, it is fair to say I've heard it all.
Bowater aimed to answer some of the most commonly asked questions.
Huawei's not an NZ company. Isn't it owned by the Chinese government?
"We're not owned by the Chinese government. We're a cooperative 100 per cent owned by our staff around the globe.
We've had an office in New Zealand since 2005. Since then we've delivered network infrastructure to 2degrees, Spark, Vodafone and Chorus. Also, about 30 per cent of the tech behind the Government's UFB network is Huawei's. After 14 years of business here we even feature in Deloitte's list of the Top 200 Kiwi companies.
About 150 people make up the Huawei NZ team. Together, we've sponsored countless New Zealand events and initiatives, including the Wellington Phoenix for six years, Mike Chunn's Play it Strange, Sky City's Fed St Festival and internships with multiple universities.
While Huawei's headquarters are in Shenzhen, China, it employs about 150 people in New Zealand.
We've done the sums and think Huawei New Zealand's activities directly contribute nearly $75 million annually to the local economy based on wages, partnerships with local suppliers, and sub-contracting for major infrastructure projects.
And we'd like to keep investing in New Zealand in these ways."
But what about 5G? Isn't it a bit much that you run NZ telco networks?
"We don't run telecommunications networks. We sell componentry and equipment that telcos like Spark and 2Degrees use to build their networks. They own and run their networks, not Huawei.
They use our technology equipment alongside other companies' kit. It's the telcos' network and our team isn't allowed on-site or to touch it at all unless they're invited to and get full authorisation to do anything.
Broadly speaking there are three parts to a 5G network: The core, the transmission and the Radio Access Network or RAN.
It's the core that controls the network and controls all the movement of data. This is by far the sensitive part of a network and Huawei does not supply equipment for the core in New Zealand.
We didn't for the core in Spark's 4G rollout and we haven't – and won't – bid for the 5G core.
We focus on the RAN, which transmits signals around the country. It's true that the RAN has evolved between 4G and 5G. But it doesn't change that the RAN depends on the core for everything it does, not vice versa. We have already demonstrated in trials in Auckland that the core can be kept totally separate from the RAN."
But what checks and balances are really in place?
"We know the rumours, gossip and innuendo about us. So we open ourselves up to more scrutiny than any other player in the industry.
In April this year after reviewing our business, the UKGCHQ (UK version of the GCSB) reported its findings which did not raise any concerns of backdoors or state-sponsored espionage. It also specifically said that there is no evidence of Chinese state interference.
On top of these reports, every major piece of work Huawei does in New Zealand is subject to independent evaluation.
The evaluation takes place at the UK Cyber Security Evaluation Centre, overseen by UKGCHQ with reports going direct to NZGCSB. Only when UKGCHQ is happy with our work can it be implemented in New Zealand.
Unlike our competitors, we have opened ourselves up, made our source-code available, let governments pull our equipment apart, and still no evidence of wrongdoing, spying or anything else illegal has been found. None."