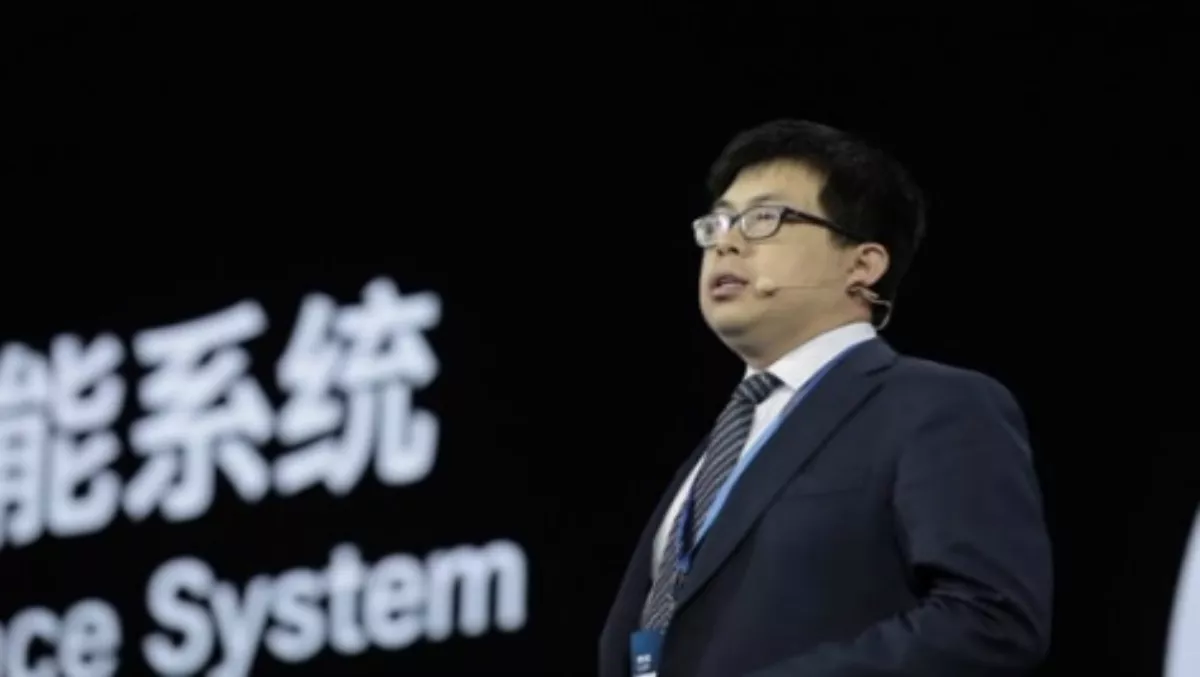 Huawei unveils APT big data security solution
FYI, this story is more than a year old
Huawei has released a new solution designed to protect against Advanced Persistent Threat (APT) and denial-of-service (DdoS) attacks.
Unveiled at the Huawei Network Congress (HNC) 2015, the APT Big Data Security Solution is said to protect the core information assets of enterprises from APT attacks by providing fully-connected network protection covering cloud, pipe, and devices.
The solution leverages Huawei's FireHunter series of security sandbox products, Cybersecurity Intelligent System (CIS), and the USG6000V series of software firewall products.
Huawei also announced plans to form a Cloud Clean Alliance (CCA) to provide real-time cleaning services for DDoS attacks worldwide and protect bandwidth availability of links and continuity of data center services.
"While the development of Internet of Things (IoT) makes life more convenient, it also amplifies network security threats," says Liu Lizhu, Huawei general manager of the network security, switch and enterprise communications product line.
"Due to the lack of authentication and transmission encryption practices, 70% of IoT devices suffer from security vulnerability.
"This has the potential to result in security issues spreading to every corner of our lives.
"However, the deployment of IoT greatly increases the number of security attack targets, making IoT devices the springboard of APT attacks and target for botnet attacks," says Lizhu.
Huawei's FireHunter series of security sandboxes are equipped with reputation system and multilayer inspection technology, and can inspect over 180,000 files per day, according to Huawei.
The vendor's CIS system is based on a big data platform and provides early warning and protection from APT attacks for enterprise networks.
It conducts correlation analysis of mass data including key traffic, logs, contexts, and external information to detect over 350 types of suspicious behaviour.
It then flags the infected targets to prevent further APT attack penetration and traces the source, blocking and eliminating the APT attacks detected in the process.
Lizhu says, "APT attacks are very stealthy and often evade security detection. Hiding in the normal network accesses, APT attacks may remain undetected for a long time after successful penetration.
"During the latent period, APT attack malware will continue to spread until it has successfully stolen key information."
In addition to hardware security devices, Huawei's APT Big Data Security Solution blocks and eliminates security threats on cloud, pipe, and devices using virtualised cross-platform software firewalls.
The Huawei USG6000V series of software firewalls can be deployed on agile switches and agile routers based on service demands, and integrates its comprehensive security functions with an Agile Controller or other Software-defined networking (SDN) controllers.
By adopting Intel's latest Data Plane Development Kit (DPDK) using Single Root I/O Virtualisation (SR-IOV) technology and a HyperScan software pattern-matching engine, every Huawei USG6000V software firewall can provide up to 40 Gbps performance.
At HNC 2015, Huawei announced that it will partner with companies to establish the Cloud Clean Alliance.
This initiative aims to establish a big data-based cloud Service on Chip (SoC) platform to synergise the anti-DDoS resources of telecom operators and large- and medium-sized Internet Data Centers (IDCs) worldwide to deliver real-time analysis and response to DDoS attacks.
Once established, the Cloud Clean Alliance will provide a comprehensive global DDoS traffic cleaning service, benefiting end users, partners, and Huawei, according to the vendor.
As more individuals, enterprises, organisations, and institutions enter the better connected world, a secure network environment is essential for enterprises to evolve into agile businesses, says Huawei.
"Security products must possess flexible deployment capabilities to support enterprise adoption of more diverse business models.
"Huawei's APT Big Data Security Solution and Cloud Clean Alliance will help customers build a cleaner and more secure network environment to enable agile businesses," says Lizhu.
Related stories
Top stories