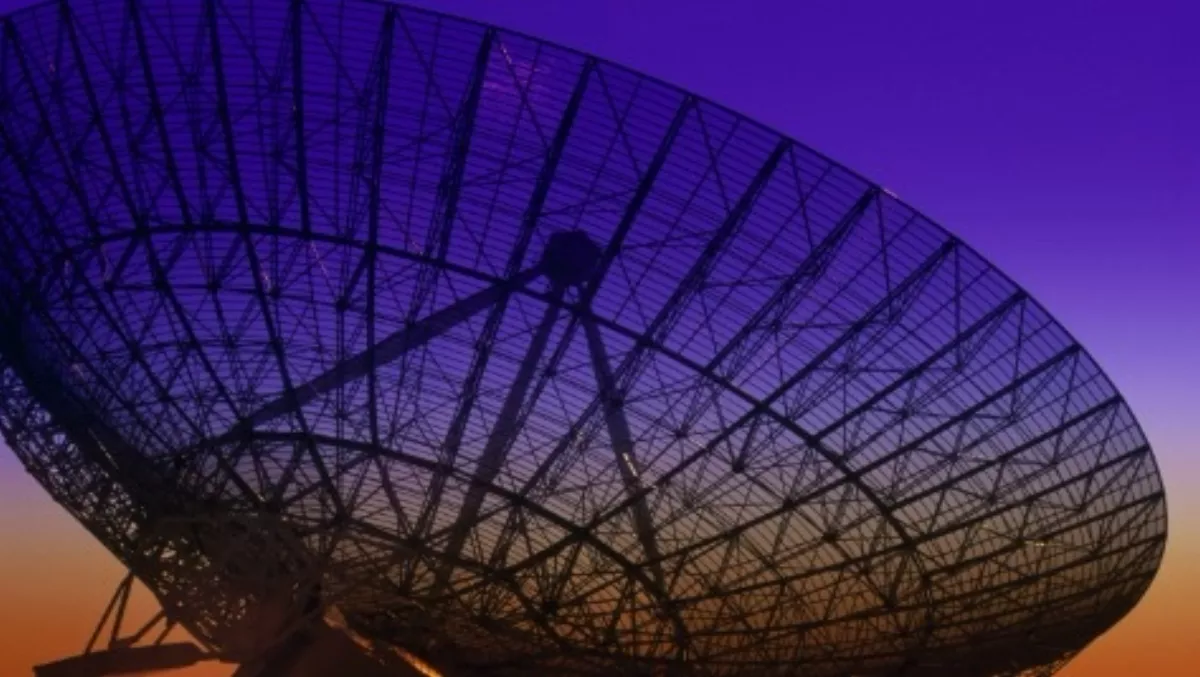 Huge interest in VoIP over satellite, says Wireless Nation
By Heather Wright,
Wed 25 Feb 2015
FYI, this story is more than a year old
More than 80% of Wireless Nation's satellite customers are applying for VoIP over satellite, the company says.
And the move to VoIP isn't only on the satellite front – where the high uptake was expected with satellite customers more likely to be in areas where landline connections are less reliable.
The broadband ISP says it's also seeing high uptake of VoIP via its fibre offerings.
"I would say VoIP uptake on satellite and fibre are almost the same," says Tom Linn, Wireless Nation founder and technical director. "The customers would usually go for VoIP as long as the connection is fast and reliable.
"Most of our customers on fibre are business customers and they all use VoIP as far as I'm aware. It saves a lot of money for businesses, as mobile calling is as low as eight cents a minute and smart features such as caller ID, call forwarding, voicemail to email and IVR are all free."
Linn says businesses and fixed residential customers are key users of VoIP for Wireless Nation.
"The students and mobile dwellers prefer to use text and online messaging services such as Whatsapp, Viber, Facebook and WeChat."
He says many businesses are migrating to VoIP as they get fibre.
"UFB Fibre for example comes with dedicated bandwidth component to run real time serices such as VoIP and videoconferencing.
"Also a lot of residential customers including those who live in apartments, are also moving to VoIP as it's cheaper to run compared to landline."
On the VoIP over satellite front, Linn says uptake is in line with expectations.
"It's because satellite customers usually live in an area where landline connection isn't perfect due to electric fences [which can interfere with standard phone connections, causing clicking on calls] and other interferences.
"I think customers find the cost attractive as well," he adds. "VoIP over satellite costs $20 a month including free local and national calling. Typical landline costs around $50 and national calling isn't free unless they are on some sort of special package.
The company, founded by Linn in 2005, was initially started to provide services to New Zealand's rural sector, but now also offers satellite, fibre and cable over fibre across New Zealand – and wireless over satellite to the Chatham Islands.
Linn says guaranteed-VoIP, or G-VoIP, is a set of features allowing the company to offer 'high quality telephony' over satellite.
Each call is transmitted as a single stream over a dedicated connection. The necessary bandwidth is allocated for each voice session by the satellite network in order to maximize voice quality, minimise jitter and reduce delay.
"The satellite system needs to ensure there is no competition of resources between VoIP calls, no competition of resources with other traffic and no competition of resources with other satellite connections," Linn says.
Customers can use the same on-premise equipment for satellite broadband, fibre, VDSL or ADSL. Installing the satellite receiver is similar to installing a Sky or Freeview satellite dish and receiver, he adds.
Linn says since Wireless Nation can provide quality broadband via its satellite network to the entire country, rural homes that can get a landline – or mobile reception – can still get a quality and affordable phone service.
"There's plenty of room to grow in VoIP market and we expect to see significant uptake in VoIP along with fibre broadband in the coming years."