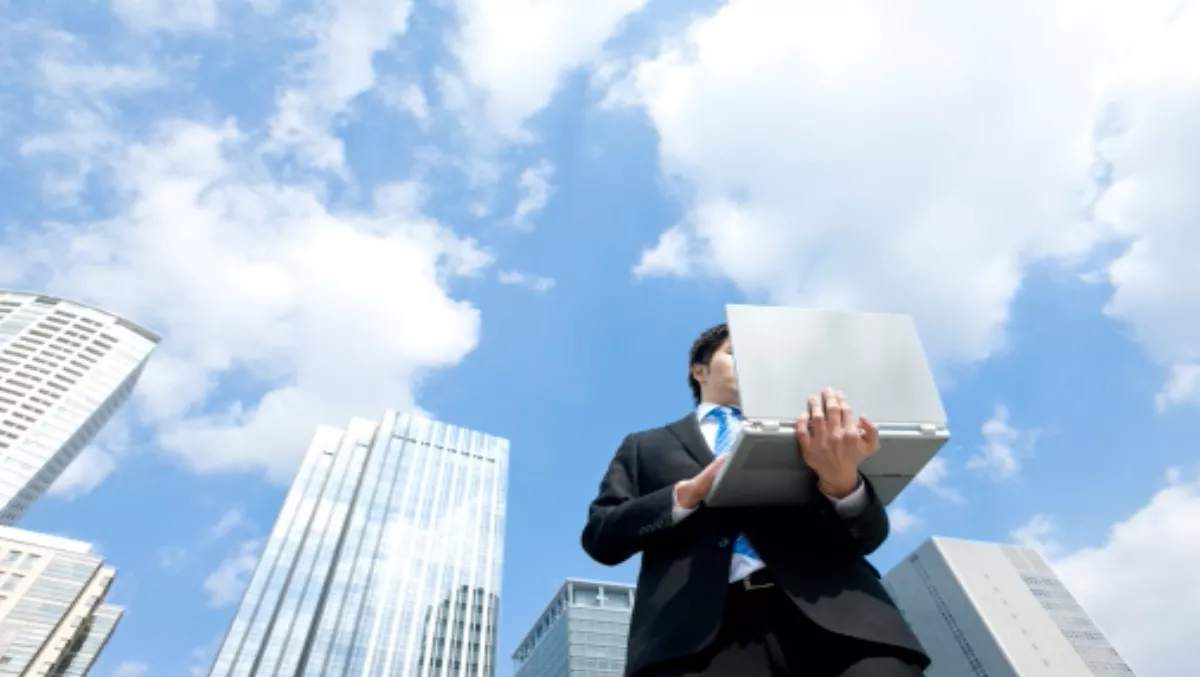 ICONZ-Webvisions help NZ companies expand
FYI, this story is more than a year old
As business models change, Kiwi companies are looking to take advantage of the power of the internet, using cloud technologies to deliver their products and services to their customers, locally and abroad.
Enter ICONZ-Webvisions, who offers a comprehensive portfolio of products, services and innovative tools to deliver on their business strategies, fast and effectively.
Way back in 2006 New Zealand based cloud company ICONZ Ltd acquired Webvisions, a company with a footprint in six countries across Asia-Pacific and late last year, ICONZ merged their brand with Webvisions to create ICONZ-Webvisions.
For over two decades ICONZ built a reputation as the best hosting, connectivity and cloud company in the country, offering colocation services from its New Zealand data centers.
Joining with Webvisions, which provides shared hosting, dedicated server and colocation services, allows both companies to harness each other's strengths and core competencies and focus on cloud computing.
Cloud hosting
More and more we're finding that New Zealand businesses recognise the benefits of moving their operations to the cloud.
For many years, these businesses have invested in infrastructure and hardware to meet future demand, only to find that just as they reach the full potential of their investment, it's time to spend more on capital costs.
A cloud platform makes enterprise grade computing power available to businesses, so they can react, scale and grow on demand, without the risk and expense of an upfront investment in infrastructure.
ICONZ-Webvisions Cloud is managed by experts on a 24x7 basis and is underwritten by strict service levels (SLAs) to provide our customers with peace of mind.
Headquartered in Singapore, ICONZ-Webvisions is the only Asia-centered cloud and managed hosting provider serving Asia, Australasia and the global market.
What this means is that you can purchase a cloud solution in New Zealand, pay in NZ dollars, develop a relationship with your local account manager, but deliver business services from any one of the seven countries we operate in.
Our geographical reach spans Australia, China, Hong Kong, India, Malaysia, New Zealand and Singapore, with strong technology support and customer service in every country.
With these connections and facilities, ICONZ-Webvisions is in a unique position to support our customers as they grow their business into Australia and Asia.
Colocation
ICONZ-Webvisions offers quality outsourced Internet hosting services from our state of the art data centers. The client supplies the server and we supply space, power, bandwidth and security.
Our data centers have been designed and fitted to eliminate the risk of lost data due to power down time.
Businesses have access to the server 24x7 – a great secure alternative to hosting in-house.
Business connectivity
As Internet usage grows, we can provide a complete range of connectivity solutions to match business requirements.
Business demands high speed connections and ICONZ-Webvisions Connectivity creates the shortest link to customers and partners, regardless of whether they are local or international.
Our range of WAN solutions enables private secure communications between multiple locations.
Peace of mind
ICONZ-Webvisions' Internet Data Centers (IDC) are designed to meet the stringent demands of enterprise customers.
Our IDCs' physical and logical security measures help protect our IT infrastructure from being compromised.
They are managed by a team of Professional Managed Services experts who monitor and ensure mission-critical operations run 24x7.
Our commitment
ICONZ-Webvisions takes a consultative approach to understand our customer's needs and requirements, and offers world-class IT infrastructure on a cloud platform, which customers consume as a service.
We continue to innovate, lead and empower customers in cloud hosting technologies, providing solutions that free up capital and delivers operational network and business process efficiencies.
To find out more about how you can do business in a smarter way with cloud, contact us on sales.nz@iconz-webvisions.com.
Related stories
Top stories