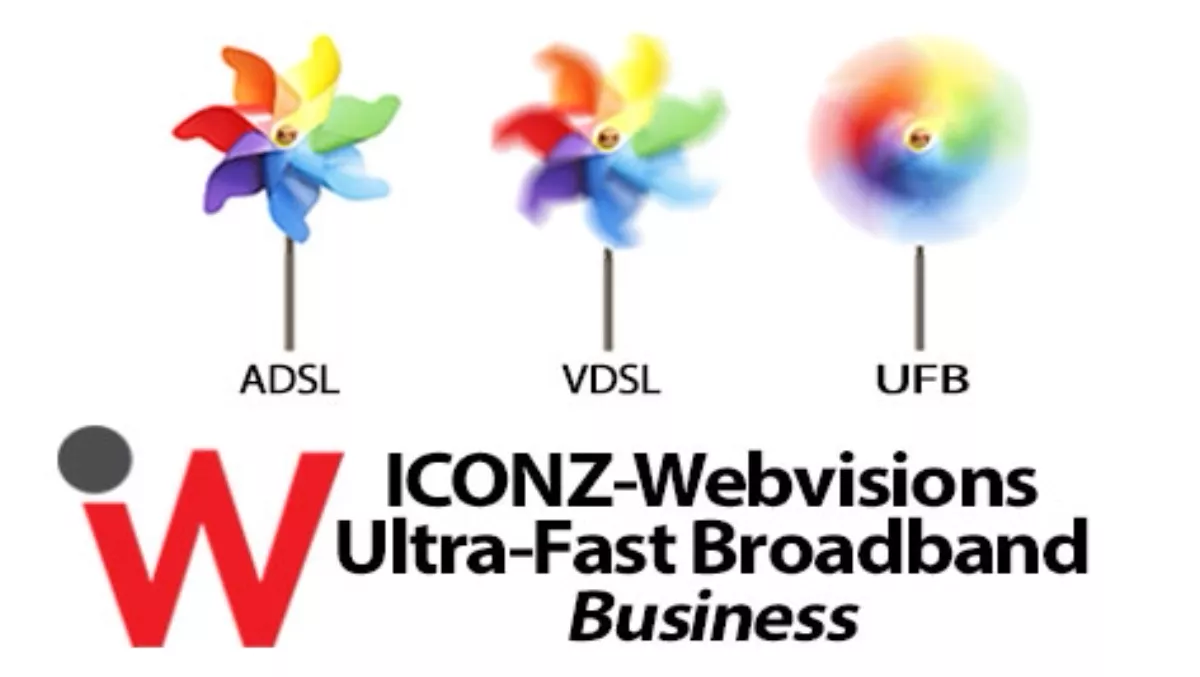 ICONZ-Webvisions return to their internet roots
Tue 8 Apr 2014
FYI, this story is more than a year old
In a world suffering from serious time poverty, New Zealand's hunger for Ultra Fast Broadband has reached breaking point.
Looking back only a few years, 2012 to be precise, the average broadband speed across the country clocked a mere 3.9Mbps.
Well pack up your dial-up in your old kit bag and smile, smile, smile - for UFB is 100Mbps.
"UFB is a reality for Kiwi businesses," says Deidre Steyn, General Manager, Australia and New Zealand, ICONZ-Webvisions.
Standing tall as a kiwi success story - a cloud and managed hosting provider serving Australasia and Asia, the company helps businesses take advantage of the power of the internet, seamlessly and effortlessly, using cloud technologies.
"Businesses require more information faster, it's as simple as that," says Steyn, with over 16 years of experience in various technical industries.
"Organisations are starting to move to UFB as it's the future of the internet, and we are here to assist them on that journey."
For Steyn, alluding to the company's policy of educating and supporting its customers, the whole notion of providing UFB sits much deeper than the nationwide rollouts currently taking place across the country.
"Here at ICONZ-Webvisions we are educating our customers on the wider benefits of UFB and how it can facilitate and enable cloud adoption," says Steyn, who oversaw the company's UFB launch into the New Zealand market on April 2.
ICONZ-Webvisions were one of the first Internet company's in New Zealand and for over two decades, they have strived to be the best Cloud, Colocation and Connectivity providers in the market.
"We've been in the New Zealand internet market since Day One, and as a company we've developed a proven track record as a result," Steyn adds.
Adopting a consultative approach to business, Steyn's team delivers peace of mind when it comes to UFB.
And compared to previous technologies such as ADSL Internet, UFB is light years ahead.
Faster download speeds, dramatically faster upload speeds and improved reliability due to the removal of the inconsistencies associated with copper cable for data transmission – need Steyn say more?
"Think about how many emails your business sent five years ago compared to today?" asks Steyn, alluding to society's migration online.
"The reality is that entire businesses now operate online, which means organisations require the space to retain their data as well as the speed to communicate and access it faster.
"We want everything now, and UFB can help facilitate that."
Instead of looking back, think ahead. By 2015 the government predicts that all priority areas will have UFB with the majority of businesses set to lead the way by the close of this year.
And when UFB is in a large number of homes and businesses, it's almost guaranteed that many will look back on ADSL internet in the same way we now look back on dial-up internet.
For more information regarding ICONZ-Webvisions UFB, click here