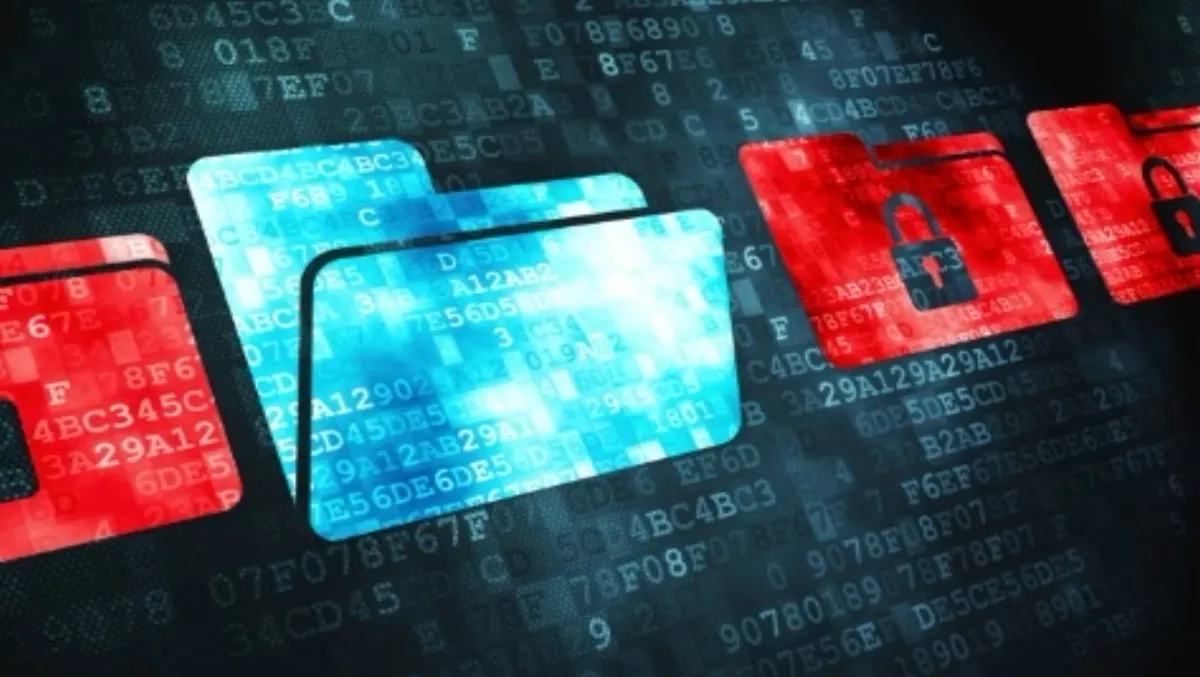 Imation targets enterprises with SDMA offering
By Shannon Williams,
Tue 10 Mar 15
FYI, this story is more than a year old
Data storage and information security provider Imation has announced it has unveiled its new Secure Data Movement Architecture to give organisations a holistic approach to actively manage their high-value data files and protect them from tampering, destruction, loss or leakage through their entire lifecycle.
"SDMA empowers end users to manage their own policy for protecting their high-value data in addition to enabling organisational control and management policies," the company says in a statement.
High-value data is comprised of an organisation's critical data files that must be safeguarded from tampering, loss or corruption. According to IDC, 25.2 of the 37.4 exabytes of storage that was shipped worldwide in 2013, or 67%, was for the purposes of storing unstructured data files.
Data files are being created by users, devices and sensors and are being copied and proliferated across multiple device types, including personal devices such as tablets and smart phones. "But there are not any holistic approaches to protecting all of it," Imation says.
"Traditionally, applications have provided sufficient protection for the structured data stored within an organisation's internal IT environment; however with the tremendous growth of unstructured data that is often accessed by client applications, this data has become vulnerable as it may unwittingly escape organisational control or be accessed, tampered with or stolen by unknown threats."
SDMA actively safeguards high-value data from hand to cloud and creation to destruction. It protects high-value data from loss, leakage, destruction or resurrection, and manages it through policy-based control and security.
It addresses the need to safeguard data files throughout the data lifecycle, including archive, remote workers, file sharing and collaboration, storage management and cloud and mobile device endpoints.
"SDMA protects high-value data throughout the broader information ecosystem by drawing upon core capabilities found within Imation's Nexsan Assureon™ Secure Archive, IronKey Secure Storage and IronKey Workspace with Windows To Go solutions that are in use today," the company says.
"Security and storage can no longer be siloed. Imation is introducing comprehensive and innovative protection for high-value data files," says Ian Williams, president of tiered storage and security solutions at Imation.
"Organisations can no longer throw additional point solutions and hardware at the problem – we must take a holistic approach to data loss and leakage issues.
"The Secure Data Movement Architecture solves these problems in a comprehensive way and provides a framework to protect important data files," says Williams. "No matter where a user is, how much data they create or what device or solution they use to create and house their data – SDMA is designed to safeguard their most important information assets with the utmost confidence."
A recent Imation survey of end users revealed 70% did not classify high-value data, highlighting the organisational disconnect of protecting critical files.
Imation says organisations attempt to define or dictate policies or deploy point solutions in an attempt to regain control over their high-value data; this has only succeeded in frustrating and hampering the end user's ability to do more with their data.
"End users want their data safeguarded, but they also want to be productive when they are away from the office or working with external contractors and consultants," it says.
"When faced with cumbersome policies or solutions, end users either bypass them or limit their effort to the boundaries placed on them."
In addition, information technology and security professionals are increasingly challenged by the pace in which data files move both internally and externally. "It's hard for them to manage data across all of the physical and other storage devices that data lives on – personal computers, servers, mobile devices and/or the cloud – and to keep that data from being lost or stolen," the company says.
"These challenges only get more difficult as data growth continues to explode and more data files are seen as important or mission-critical business assets."
"SDMA really goes back to Imation's roots of helping our customers store, protect and connect their information," says Claude Farmer, vice president of engineering at Imation. "This is a holistic approach that will include components that empower organisations to protect and preserve files anywhere and anytime."
"Imation's Secure Data Movement Architecture is an emerging real-world solution to today's unstructured data management challenge," says Terri McClure, senior analyst, ESG. "Data growth continues at exponential rates, and this data is an attractive target for cybercriminals looking to score big.
McClure says, "Despite their best efforts organisations remain vulnerable to many potential problems relating to storing and securing their most important data, which is one of the reasons information security is the most important IT priority for 2015. "Imation is uniquely positioned to lead the way forward for the industry with its pedigree in storage and security, its Nexsan family of data storage solutions and its IronKey mobile security solutions."
"With over fifty years of experience in protecting data for organisations around the world, Imation has a unique perspective to the risk organisations face in managing their data files," the company adds. "This legacy, along with a comprehensive secure product portfolio and over fifty data security patents and patents pending, demonstrate Imation's mission of safeguarding data across today's broader storage."