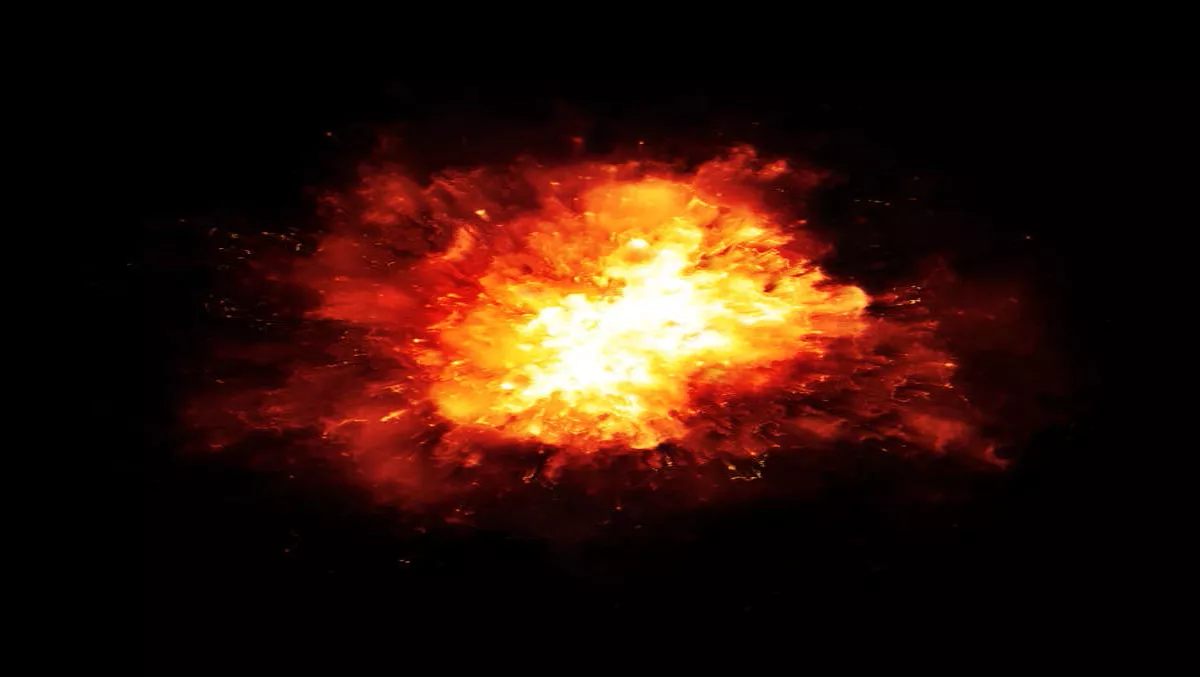 The importance of IT firepower to business outcomes & how to get it
FYI, this story is more than a year old
Want to get the attention of a chief executive officer or the chief financial officer?
Bring up the idea of chopping time off a product launch, or the possibility of providing faster online ordering for customers during peak season.
Why?
Because you're speaking the language of business outcomes.
And what's one thing still hindering business productivity today – traditional IT infrastructure.
Now you've definitely got their attention.
Do your IT staff have to grapple with how to handle internal customers? Are these customers of all sizes and industries?
Then you'll know that to serve your range of clients well – your IT team needs to know how the business works – and be able to deliver the IT firepower to solve new challenges as soon as they arise.
Unfortunately, most of legacy systems around today can't deliver the fast and flexible service needed.
And they lack the capacity to scale up or down as projects start and stop.
Typically, it has taken IT departments weeks or even months to install new server hardware to accommodate the needs of internal business units.
And today - that's just not good enough.
To compete in today's fast-paced world, you need IT firepower in minutes of a request, not weeks.
How is it done?
Composable infrastructure (CI).
You need an IT system that can automatically adapt to changing market demands without delaying your organisation's workflow.
This is exactly what CI does. CI is an IT framework where computer processing, storage, and networks become a shared resource that can be accessed anytime, anywhere.
This means your company's IT departments can quickly reconfigure its resources based on what your business needs.
You get and only pay for the IT resources you need.
Where traditional infrastructure creates divided islands of underutilized resources, CI pools resources for maximum efficiency and flexibility.
When a business unit requires IT resources, a software developer can simply request the infrastructure capacity needed for a project by writing a single line of code.
The extra capacity becomes available in minutes. When the business unit no longer requires as much IT firepower, that extra capacity gets "returned" to the pool.
Sounds great, but where do you start?
There's one solution that is clearly leading the pack.
HPE Synergy is an integrated composable infrastructure platform that bridges traditional and modern applications – bringing you the instant IT firepower you need compete in today's digital world.
HPE Synergy turns your ideas and desired outcomes into tangible business value faster than you could ever imagine before – just look at HudsonAlpha, a non-profit organisation, and the creator of one of the world's first genomic medicine programs designed to diagnose rare diseases.
HudsonAlpha wants to help eradicate genetic disorders and cancer – but do that, it needed a more flexible infrastructure.
HudsonAlpha has apps that required extremely powerful computers. With roughly 800 researchers and scientists using the IT system to generate huge amounts of genomics data – it was clear the company's traditional infrastructure needed to go.
HudsonAlpha replaced its legacy systems with HPE Synergy, increasing its storage capacity and reducing its costs per terabyte.
Armed with an infrastructure that can grow as the company does, HudsonAlpha is now poised for a strong IT future.
So, in a nutshell -
CI reduces provisioning time from weeks to minutes, meaning you can beat your competitors to market
It's automated – reducing human friction, reducing the chance of human error and freeing up employees to focus on innovation
It delivers capacity on demand – meaning you only pay for what you use.
CI ensures the right resources are ready at the right time – if there's a peak period of customer need – you can rest assured as the right resources will be available while they return to lower levels outside of peak times.
So, what are you waiting for?
Click here to learn more about how HPE Synergy can help your business get ahead.
Related stories
Top stories