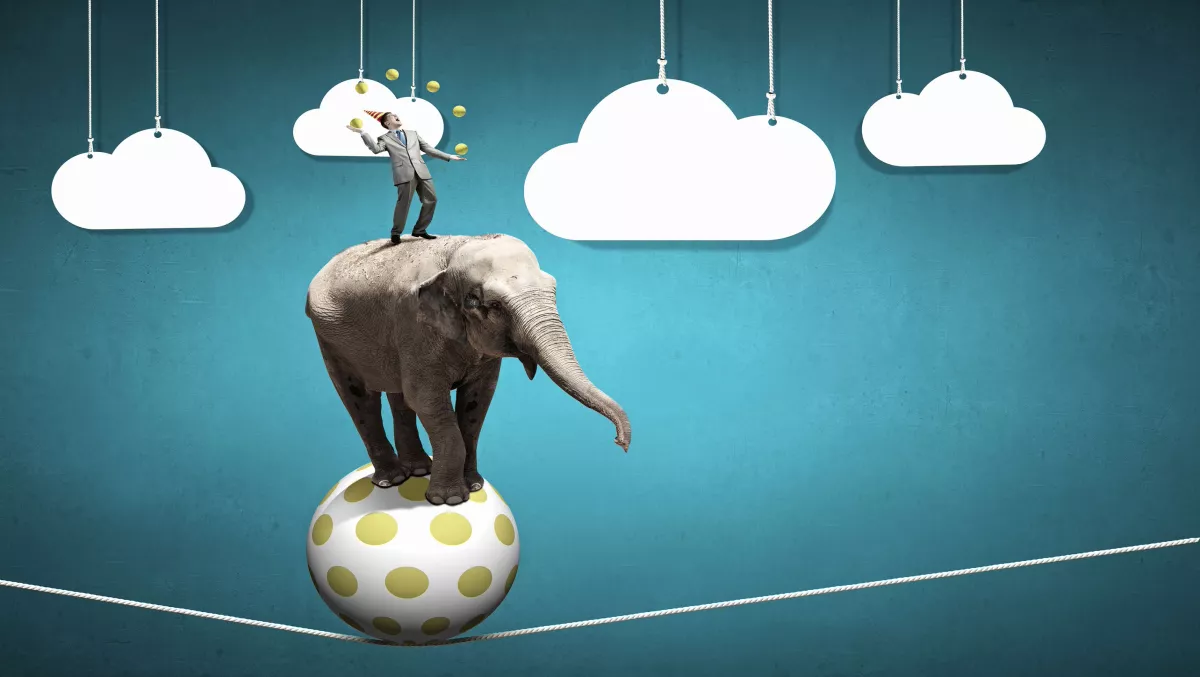 Improving data centre connectivity to the multi-cloud
FYI, this story is more than a year old
IT departments across Australia and New Zealand are jumping onto the cloud at an incredible rate.
Over 90% of ANZ organisations are now running applications or experimenting with infrastructure-as-a-service and spending is expected to reach more than $1 billion by 2020, according to Telsyte.
Multi-cloud is also firmly established, with most organisations working with more than one public and private cloud service provider.
While many organisations have adopted multi-cloud without a specific strategy for doing so, for example through business acquisitions or individual business units self-provisioning IT, it can also create unexpected opportunity.
Local businesses can realise the benefits of running clouds across different vendors that extend beyond disaster recovery. Businesses operating across the region and globe benefit from connectivity solutions that increase their agility through scalability, redundancy and security.
Multi-cloud offers IT departments the ability to choose the best environment to meet the specific needs of each workload or project - be it managing large pools of data, or providing scalability.
Yet organisations still need to consider their connectivity to multiple cloud solutions and how it interacts with their existing data centers.
In the past, a common way of providing multi-cloud connectivity was by creating site-to-site VPNs to connect between the external cloud infrastructure, data centers and managed service providers.
However this could lead to unpredictable throughput and latency on the connection. Alternatively, organisations could use a third-party provider to drop off a leased line - yet this is a time-consuming and expensive approach, with long term cost commitments.
An alternative approach to solving this problem is to use a dynamic connectivity service to provide direct, secure connectivity to multiple clouds and data centers with rapid provisioning and no long-term cost commitments.
These connectivity services also provide API integration (just like public clouds) to enable organisations to scale their network capacity in tandem with their bandwidth requirements.
"Elastic interconnection" removes the reliance on expensive and complex leased line requirements. Modern connectivity solutions should provide flexibility, reliability and service for mission-critical, multi-cloud applications.
Local businesses need to incorporate highly available, secure, private network connectivity between their data centers, managed providers, and the clouds of their choice.
This is exactly what customers can enjoy with new market connectivity services, such as RackConnect Global.
These enable IT departments to experience highly agile, low latency connectivity to multiple clouds without the need for a telco.
They provide a dedicated path for network traffic to travel between the cloud and dedicated environments, and optimally distribute application workloads to best-fit the multi-cloud infrastructure.
With a range of deployment options available, there are solutions that empower organisations to interconnect applications and services.
When matched with the right level of vendor support, IT teams will get back valuable time to work towards achieving their more strategic business goals.
Article by Angus Dorney, senior director and general manager, Rackspace, ANZ​