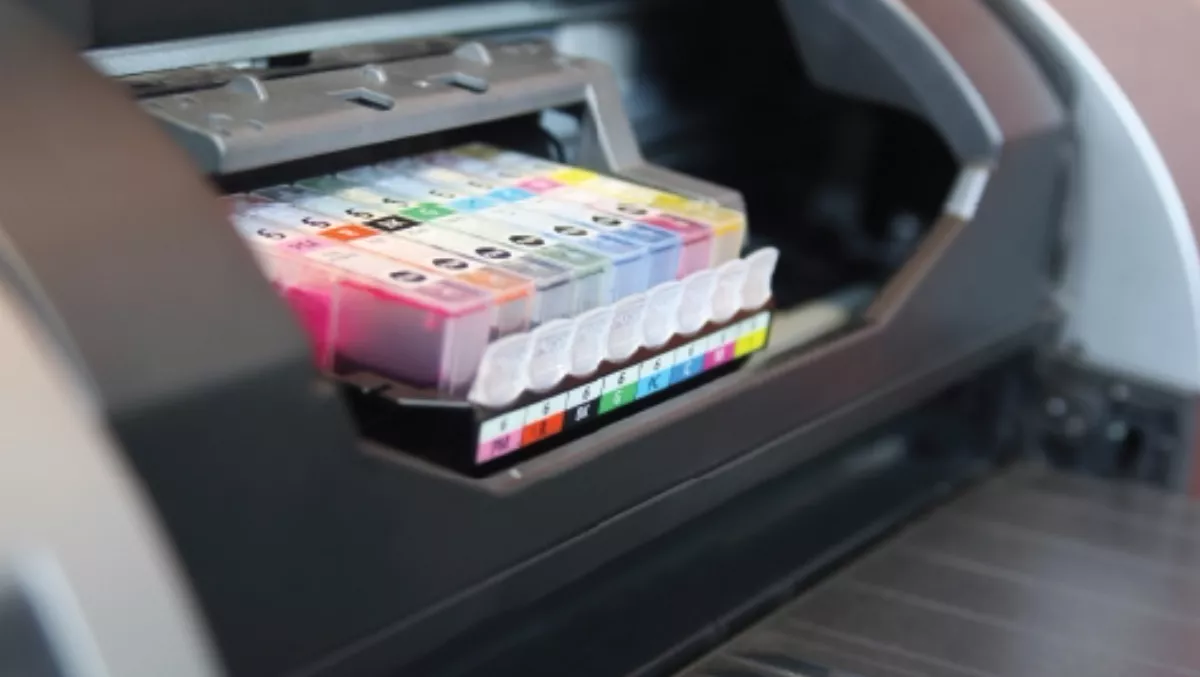 In-house colour printing's competitive edge
Thu 27 Nov 2014
FYI, this story is more than a year old
Printing can provide a commercial advantage for businesses, says OKI Data Australia's Antonio Leone.
Companies are constantly seeking ways to reduce operational costs and boost efficiency, and many are finding in-house colour printing can help them achieve both.
As markets become increasingly competitive and customers more demanding, small and mid-sized firms are increasingly turning to printing as a means of achieving a commercial advantage.
Recent improvements in printer technology and lower consumable costs often make it more effective to undertake print jobs in-house rather than outsourcing them to an external supplier. Add the extra benefit of a pay-as-you-print cost structure and the advantages become even more compelling.
The benefits are particularly strong for smaller and mid-sized businesses. Having in-house colour printing capabilities can assist with everything from marketing and sales campaigns to administration and reporting.
On-demand sales collateral Despite the digital revolution sweeping the business world, most sales processes still make use of paper-based materials. Sales brochures, spec sheets and background information tends to be provided to prospective customers in paper form.
But, rather than having shelves piled high with pre-printed brochures, in-house colour printing facilities allow materials to be created as required. As well as reducing the need for storage space, this ensures the materials are always current. The days of pulping piles of out-of-date glossy brochures are over.
On-demand creation of sales collateral can also help staff in regional and remote offices. Rather than needing to wait for materials to be sent from a central location, the latest versions can be printed on location as required.
Targeted direct marketingIn-house colour printing facilities also give businesses the ability to compete with their larger rivals. Intelligent use of customer data allows the creation of marketing campaigns targeted specifically to individual needs - something traditionally only done by larger companies.
Rather than adopting a 'one size fits all' approach to campaigns, collateral can be personalised based on past purchases and knowledge of an individual customer's tastes and requirements.
For example, if a customer has purchased a specific product in the past, tailoring an offer on a new model and providing the details in a customised, full-colour document can make it very compelling.
Short-run targeted mail outs can also be undertaken quickly and easily. Instead of briefing an external designer and outsourcing the print run, the entire process can be handled in-house. The result is more flexible and effective marketing campaigns at a reduced cost.
Smoother administrationOn-demand colour printing can also deliver big benefits when it comes to administration. Forms and templates can be printed as required, rather than being ordered in bulk from a supplier. Everything from leave request forms and expense claims to memos and newsletters can be generated quickly and cost effectively.
In many cases, information can be added to a document in electronic form before the completed version is printed. This serves to reduce the need for manual data entry and speeds office workflows. Items such as management reports can be created on-screen and then printed in any required quantity. This allows important details such as financial information to be as up to date as possible.
This approach can also make administrative systems more efficient, freeing up staff to concentrate on activities that add more value to a business.
Streamlined print managementTo ensure that maximum business value is obtained from in-house printing resources, proper monitoring and maintenance is vital. Machine malfunctions or running out of consumables can disrupt workflows and lead to missed marketing and sales opportunities.
Today, increasing numbers of organisations are opting for management contracts that cover their entire in-house printing infrastructure. Rather than needing to make capital investments in equipment while also purchasing consumables as required, such contracts allow a totally new approach.
A business can opt simply to pay on a per-printed-page basis. This can be much more cost effective as you only pay for what is produced.
Most contracts cover everything from the provision of printer hardware to maintenance and on-demand supply of consumables. Staff no longer have to worry about monitoring ink and toner supplies as these are automatically replenished as needed.
Such agreements bring benefits that were once the exclusive domain of larger firms into reach of SMEs. It really opens up the benefits of on-demand, in-house colour printing to everyone.
Antonio Leone is marketing manager for OKI Data Australia, a global manufacturer of business range printers and MFPs.