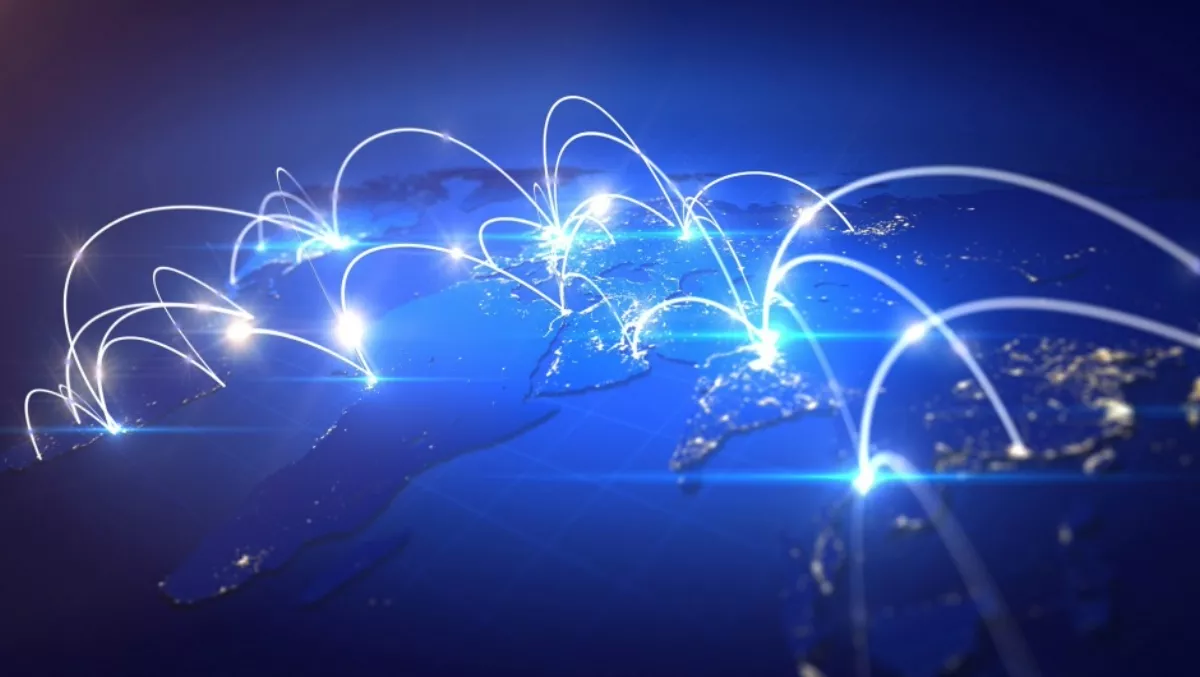 In-vehicle wireless solutions: Connecting people and communities
FYI, this story is more than a year old
In the past decade transportation technology has advanced in leaps and bounds, and wireless connectivity has become a great enabler for communities around the world.
Wireless networking enables businesses, agencies and transportation providers to offer WiFi, communicate through digital signage, access databases securely from the road, leverage real-time intelligence to manage vehicle resources, and manage security.
Realising the benefits, an increasing number of public transport providers and emergency services have begun offering and utilising on-board internet connectivity.
In-vehicle LTE solutions: The top dog
Transportation presents a different set of connectivity challenges as opposed to a traditional office environment.
A comprehensive solution, therefore, is one that provides reliable, stable connectivity on the road and will take into account a variety of factors including bumpy terrain, vehicle battery life, and anticipated usage.
For mobile agencies that can't afford downtime, such as emergency services, LTE internet solutions are a reliable, secure, and cost-effective means to ensure that the connection is always dependable.
The right mobile connectivity solution can enable:
A high-speed 4G LTE network with WiFi connectivity both inside and outside the vehicle. 

Flexibility in deployment with additional bandwidth or failover capability across multiple carriers. 

Location tracking to provide real-time passenger information, increased fleet security and management, digital signage, and convenience for passengers. 

Passenger WiFi for leading-edge customer services and engagement. 

Security/CCTV footage on the go for instant and remote access to footage when you need it. 

Connectivity to central dispatch or HQ, electronic reporting, ticketing, and Point-of-Sale solutions. 

The ability to future proof as your network grows or new services like Band 14 for public safety. 

Turning the spotlight on 4G LTE wireless routers
4G LTE wireless routers provide the most reliable and secure solution for connectivity. Remote access and cloud management offer enhanced capabilities and makes them simple to implement and maintain.
Cloud management means users can easily monitor an entire fleet, configure multiple routers at one time, and deploy updates within seconds.
It also provides access to reporting, analytics, diagnostics, security applications, and alerting.
These routers may be the most costly initial hardware investment but they deliver the greatest return as a long-term solution.
This is because they offer increased functionality that delivers on existing needs, while still offering a viable connectivity solution for future expansion.
While other options may have a smaller initial cost, they are more expensive in the long term because of the need for constant hardware replacements, engineer adjustments, and in-person troubleshooting. 

There are also ruggedised options to help protect the router from vibration, dust, splash and extreme temperatures. Most of these ruggedised routers allow direct installation into a vehicle's electrical system.
Cradlepoint has a number of products in the in-vehicle network space, and is the only vendor to offer a specifically designed LTE enterprise-grade router. 

Cradlepoint's COR Series and cloud manager
Cradlepoint's COR Series has become a 'go to' solution for wireless connectivity internet.
As the first to pioneer and fully enable high-speed LTE within solutions, Cradlepoint maximises the potential of the cloud for businesses worldwide and provides instant and reliable connections for a multitude of applications.
Ideal for in-vehicle networks, including police cars, ambulances, and mass transit, Cradlepoint's cloud-managed solution provides organisations the ability to scale and manage deployments easily in real time.
The company's dual-modem dock for the COR IBR1100 series provides flexibility in deployment with additional bandwidth or failover capability across multiple carriers, and the wireless-to-wireless failover ensures mission-critical applications stay online when needed the most.
A second modem can also be used to augment bandwidth for applications like passenger WiFi, video, or cloud access to ensure an ideal quality of experience.
Engineered for commercial vehicles and first responders, the modular design provides the ability to future proof as a network grows or new services like Band 14 for public safety are developed.
Cradlepoint's Enterprise Cloud Manager software can be used to monitor, configure, and upgrade geographically-dispersed systems without requiring on-site technical resources.
With the cloud manager, users can rapidly deploy and dynamically manage networks at geographically distributed locations.
Zero-touch deployment means the devices can be configured by groups or individually, and firmware can be updated with a few clicks.
The solution enables users to monitor device statuses in real-time and set proactive alerts for optimised 3G/4G data usage and network uptime.
Always connected, real-time network analytics help to manage data usage, performance, and costs.
Key benefits and the real world impact
VIA Metropolitan Transit in San Antonio recently upgraded the 3G wireless service provided on a portion of the agency's fleet, replacing the service with 4G LTE WiFi on all buses, paratransit vans, and facilities.
Working with Cradlepoint, VIA was able to install more than 700 routers in 30 days.
Using Cradlepoint's unique COR IBR1100 technology and expertise for in-vehicle solutions, VIA was able to upgrade from 3G to 4G LTE WiFi service on every bus and van, and passenger facility.
The cloud-delivered capabilities from Cradlepoint has helped VIA centralise monitoring and configuration activities across the network, and providing the organisation the means to deploy analytics and visualise what kinds of devices are connected to the network, as well as track which destinations are the most heavily visited areas.
Boise Police Department deployed the Cradlepoint COR IBR600 Series in nearly its entire fleet of patrol vehicles.
With its end-to-end offering, Cradlepoint customised a solution to fit Boise Police Department's durability, security, and reliability needs.
Boise Police officers now update records and verify information without leaving their patrols, accessing vital files and databases while keeping sensitive data protected.
With 4G LTE Internet speed, the connection is fast enough to let officers update records quickly and get back on the road without leaving their vehicles.
North Kansas City Schools implemented the Cradlepoint COR IBR600 with integrated 4G LTE on buses used for longer trips.
The Cradlepoint solution
 meshed well with other technologies implemented in the school district. Every high school student receives a MacBook 
Air with security features 
and internet filters already integrated into the laptop.
Only those district-issued devices can connect to the WiFi on 
the buses, and everything on the network has to go through the district servers. On top of this, the buses are equipped with extra security features including video surveillance.
To learn more about Cradlepoint in-vehicle wireless solutions, click here.
Related stories
Top stories